All over the world, engineered wood flooring provides solutions for architects, designers and building owners. At Nydree, we have supported projects from the East Coast to the West, but five of our favorite flooring projects are in the great state of California.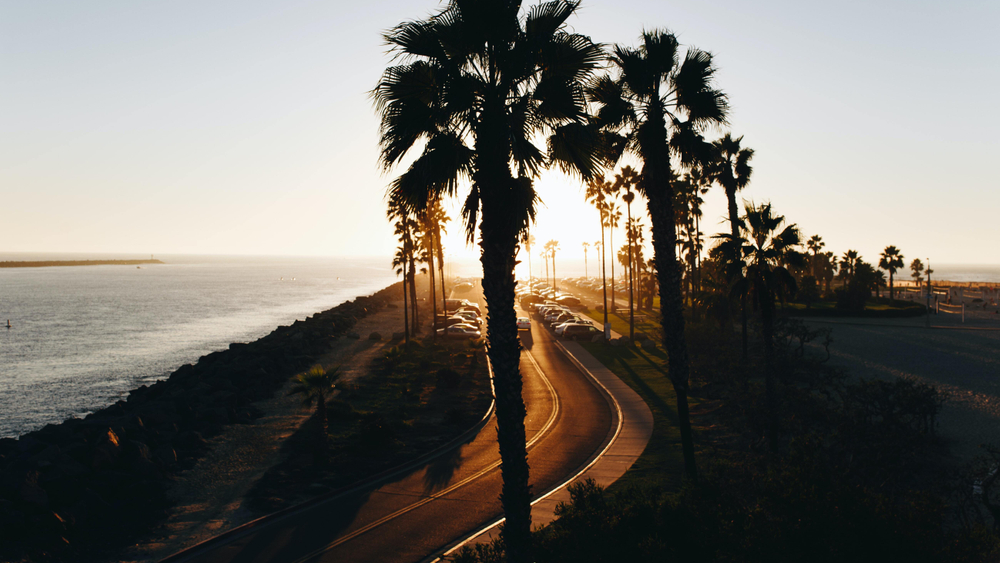 1. Levi's® Stadium
The San Francisco 49ers play at Levi's Stadium in Santa Clara, which held its official ribbon-cutting ceremony in 2014. The stadium was a future-focused project with goals for sustainability in mind, and it attained LEED certification for New Construction. In July 2016, the stadium project was awarded another honor — the LEED Gold Certification for Operations and Maintenance of an Existing Building.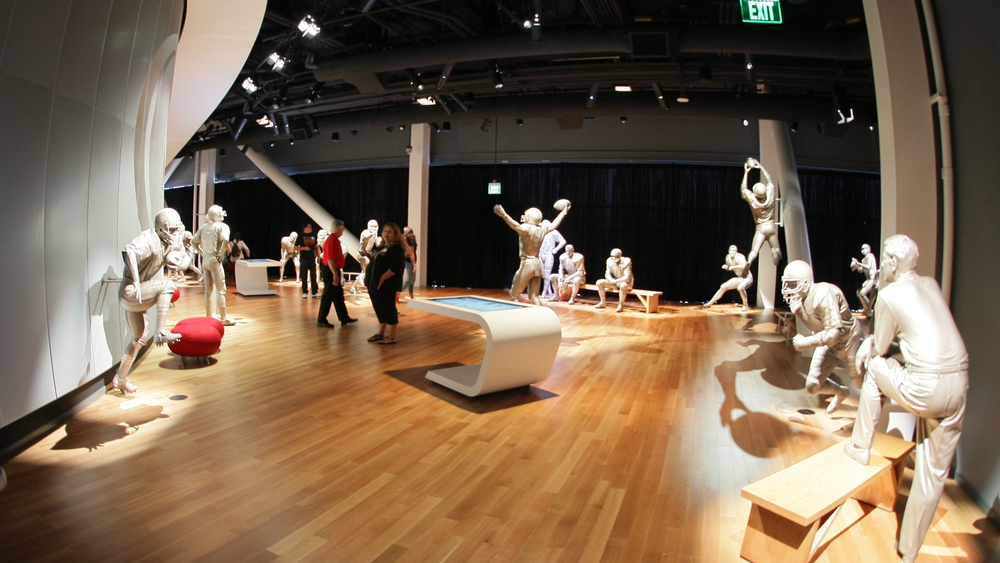 Using our Rift and Quartered flooring panels helped to achieve this high standard for construction. The look of wood offers an intimate, natural feel to the space, even offering moments of tranquility in the busy sports arena. In addition, the quality and performance of out flooring allow the operations crew to relax knowing that the stadium's frequent high-traffic events won't damage the floors. 2
2. Dandelion Cafe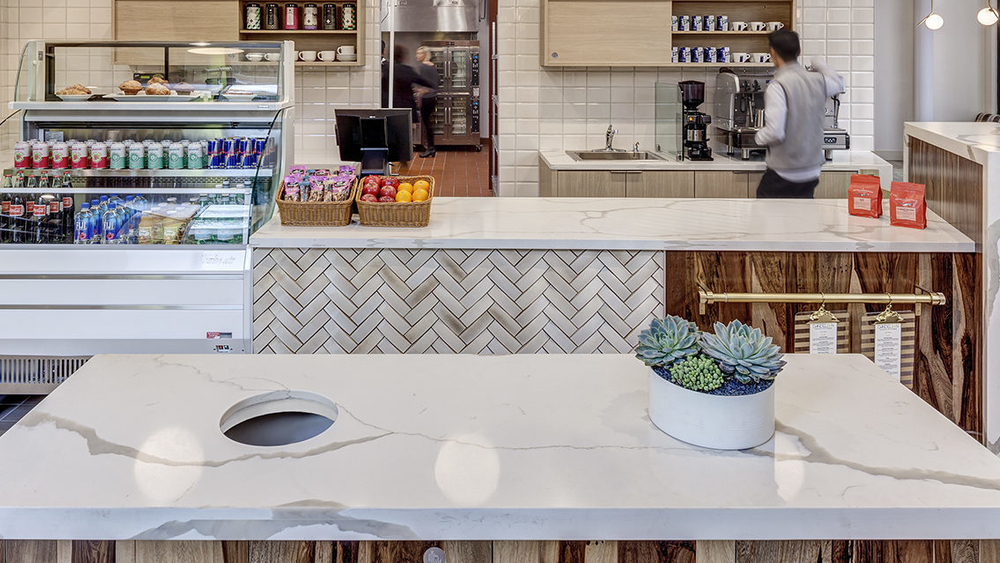 The Dandelion is a "conscious cafe." To evoke an organic, ethically-sourced design, the owners used our panels for both the wall and flooring design.
Using wooden wall design to amp up the style in a space is always on-trend. "From painted panels that create a clean-lined background to sleek walls of rectangular forms, this classic interior flourish has gotten a fresh update," says Kate Simmons for the Decoist.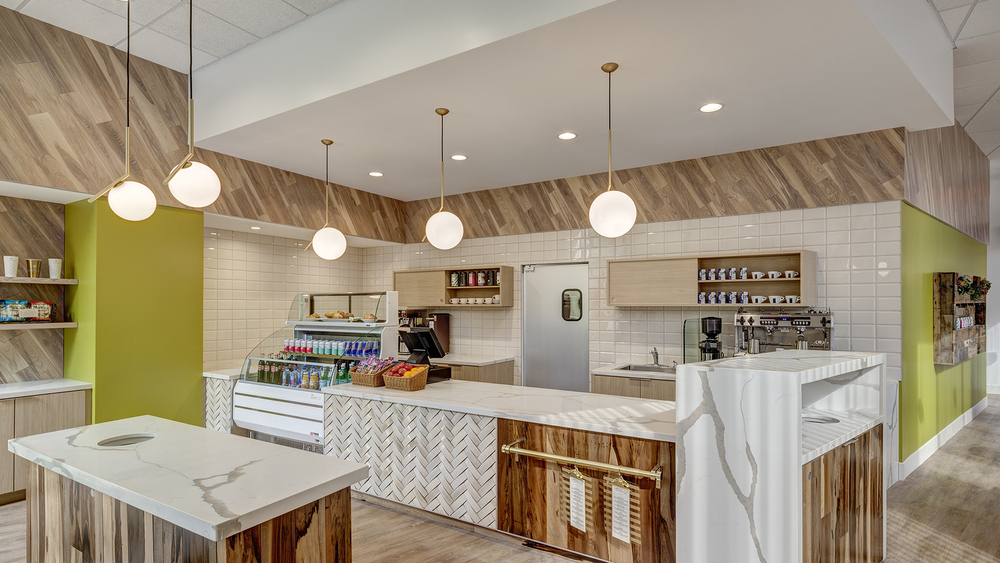 The patterns and woodgrains dominate the visual design of the space, which gives it a feeling of movement and excitement. Paired with a vibrant yellow-green, this cafe evokes a fun and lively energy.
Our engineered wood products are manufactured to the highest standards and will support the busy cafe space by holding up to years of heavy traffic without excessive maintenance.
3. Nestle Headquarters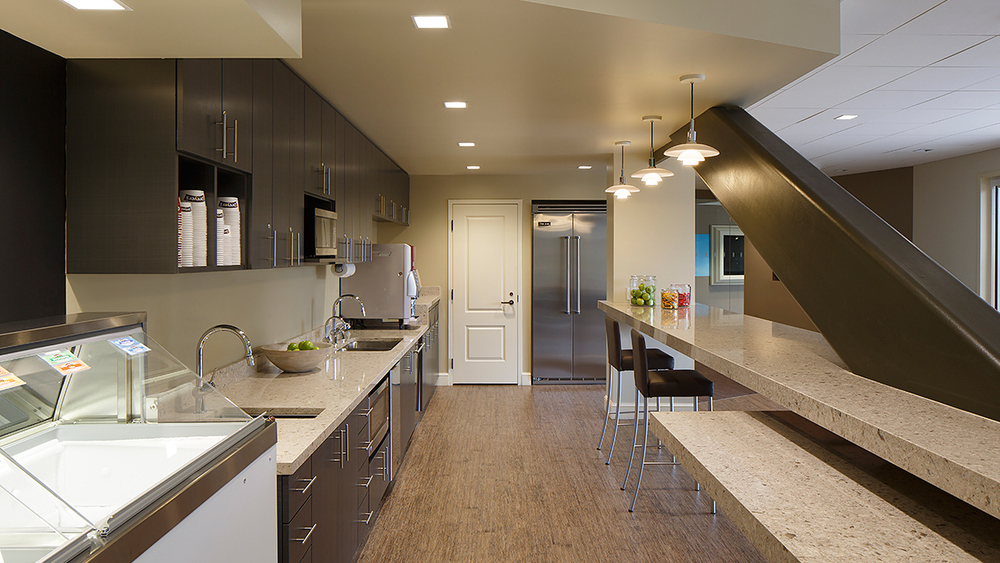 Some designers are able to take function and turn it into a stylish design. The flooring for Nestle's Headquarters' kitchen needed to support the commercial building's performance over time while maintaining Nestle's brand and standards for style.
Our flooring is a popular choice for kitchens, lobbies and other public spaces because it lends a design-friendly, durable solution and is up to three times stronger than traditional hardwood.
Using our flooring ensures the safety of visitors and employees in the space, and the engineered wood construction guarantees the design will stand up for decades.
4. Camden Spit & Larder Restaurant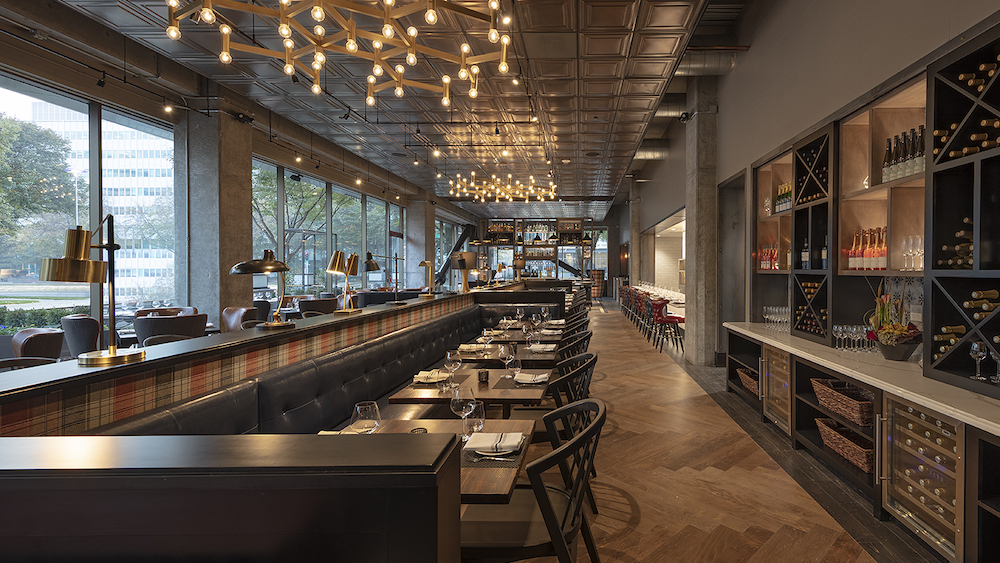 This London-inspired restaurant is one of downtown Sacramento's premier dining spots. Camden Spit & Larder gives dinners a cozy, elegant experience, and the design of the restaurant plays a big role in delivering a memorable ambiance.
"Deriving personal inspiration from Chef Ridgeway's London-born roots, this cosmopolitan eatery is dedicated to showcasing the pristine ingredients of the surrounding region with its bold design, bustling bar scene and prime private dining facilities," according to the restaurant's website.
Our engineered wood flooring helps to support the intention and design of the space, offering a durable solution for the Sacramento hotspot. The flooring's herringbone pattern is a classic touch and helps to elevate the high-end experience to new levels.
5. Webcor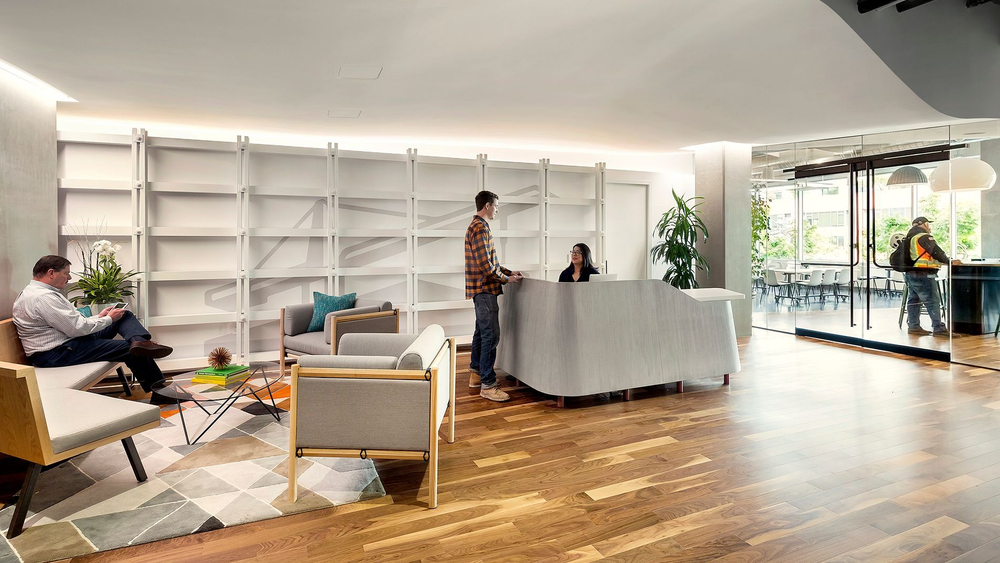 Who says the office has to look boring?
Webcor — a San-Francisco-based business — wanted to include more people-friendly spaces in their office design and needed a lobby that was both inviting and functional.
The flooring in this space serves exactly that purpose. Our wood flooring fits the lobby's welcoming, modern ambiance and adds to the organic appeal of the design. An even bigger benefit is knowing that the product will last for years and supports a healthier indoor environment.
Designs That Inspire
From Sacramento to San Diego and all around the globe, designers can choose engineered wood flooring to support the long-term success and sustainability of their projects.
If you're ready to take your project's design to the next level, our team of experts at Nydree is dedicated to giving you the best experience possible. Check out all of our products and offerings here.
Looking for immediate solutions for that next design project? Reach out and request a quote.