Choosing a floor that's perfect for your business can be overwhelming with so many options on the market. To finally come to a decision, you have to think about colors, styles, species, width of the boards, and other important details. In this post we are going to cover hardwood floor color trends for 2016. Colors hold a lot of power and influence in a space. It can easily change the mood of a space from energizing and fun to sleek and elegant. This year, there are a few awesome trends that will have your store, hotel, or restaurant looking absolutely beautiful.
Dark Hardwood Floors
Dark hardwood floors are on-trend this year and will continue to gain popularity for a number of reasons. A dark hardwood floor gives a room a more modern and elegant look versus a light alternative. They also absorb light, and thus are not as susceptible to fading so you won't have to refinish them as frequently. Also, since dark stains tend to show the grain of the wood more clearly they come across very striking and beautiful – and definitely more dramatic.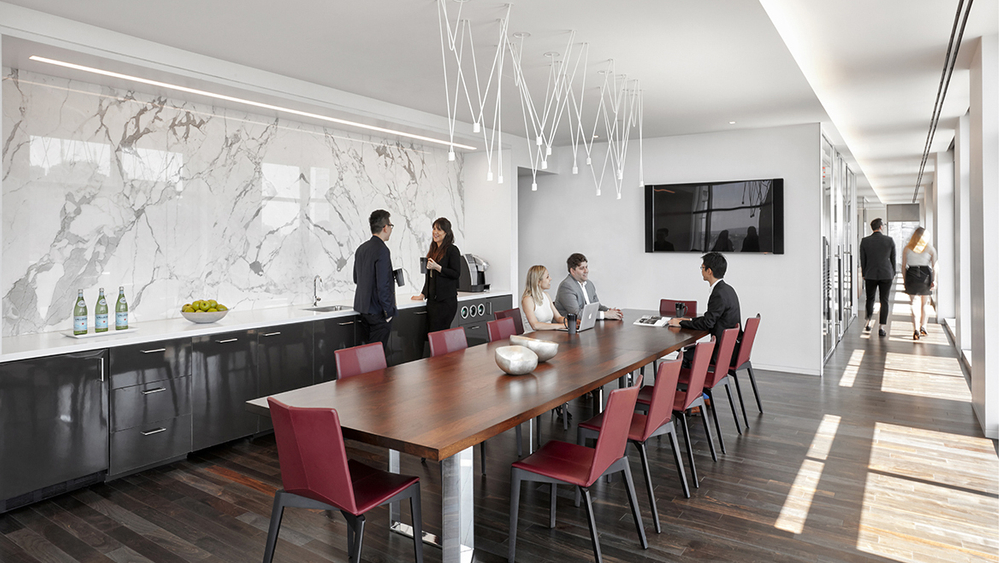 In terms of fitting in with the rest of your space, a dark hardwood floors complement a variety of colors schemes. They balance a lighter color palette, and make bright colors "pop." Trending shades include ebony, espresso, jacobean, and dark walnut.
Gray Hardwood Floors
Gray is a hot color when it comes to hardwood flooring. It is most popular in high-end hotels, restaurants, retail stores, and homes. In recent years, it has been praised by designers as "the new neutral" because it doesn't compete with other colors. You could say the personality of this hardwood is very "well-behaved."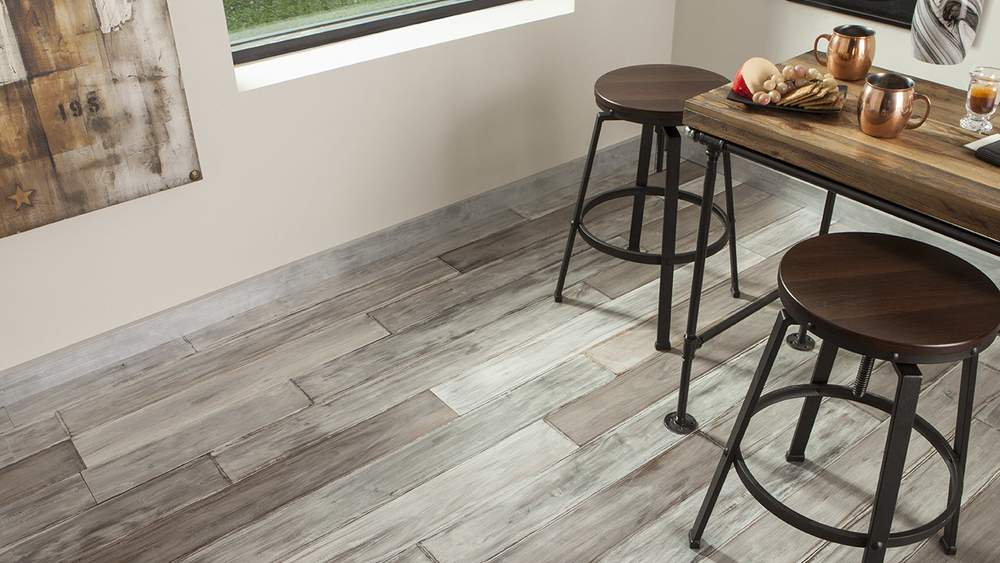 Gray wood flooring adds texture to a space because the light color allows the wood grain to peek through. Try pairing it with strong accent colors for balance, or soft furnishings for congruence. When done right, a gray floor screams sophistication and can update your space with a modern touch.
Ultra Blonde Hardwood Floors
If you are going for a more casual look in your commercial space, ultra blonde hardwood flooring might be a good choice for you. Something about this shade of floors gives off a subtle, carefree vibe that can be harnessed to fit a multitude of rooms.
The natural tone of ultra blonde hardwood floors goes well with almost any look and has the added benefit of making a space look a bigger. Recently, designers have complemented this color with more simple and minimalistic furnishings and accessories; however you can break up the neutral with quirky accessories and lots of bright colors.
Hopefully, this article inspired you to create great designs for your commercial space by utilizing these exciting new hardwood color trends.