Elevate The Fan Experience
Today's sporting venues are not just a place to watch your favorite team - they are fully immersive guest experiences for entertainment, relaxation, socializing, and fan enjoyment before, during, and after key sporting events and concerts. It's imperative now more than ever that these state of the art sporting venues elevate the fan experience by creating a well designed and fully functional physical space. This includes finishes that look incredible but hold up to the heaviest of traffic for years to come.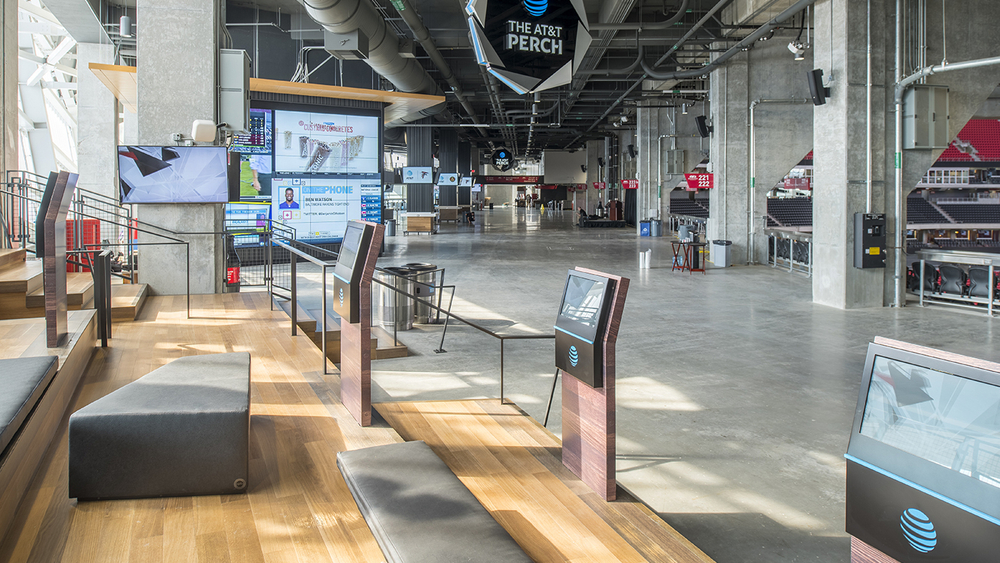 Atlanta Falcons Stadium, The AT&T Perch
VIP Lounges, Museums, Dining and More
Wood flooring provides an element of sophistication that softens large open areas and makes fan experiences feel warmer and more connected. From VIP lounges, common areas, museum sections, club levels, restaurant and bar areas, fan experiences, common seating areas, to team locker rooms Nydree has been used successfully in all of these areas.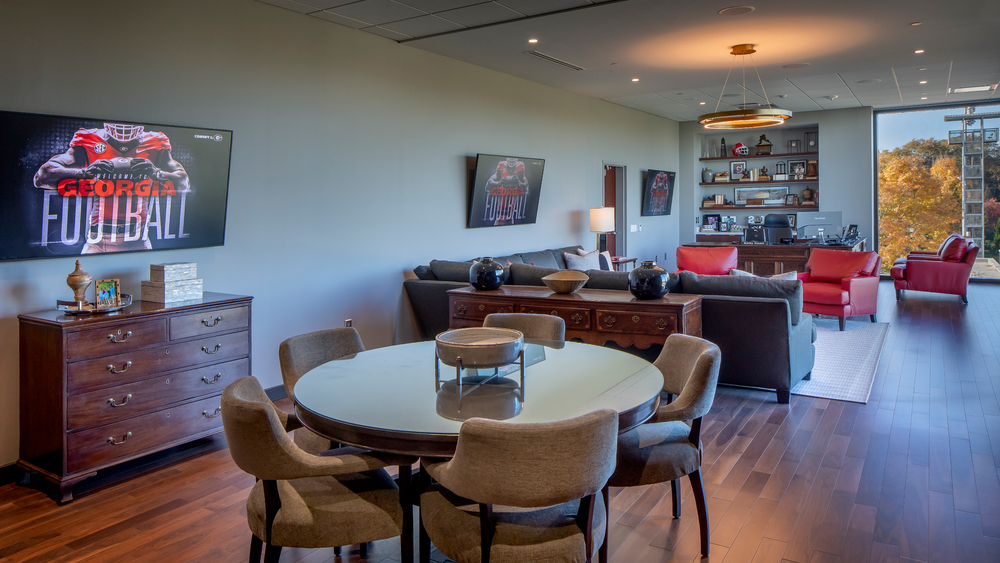 University of Georgia, Office of the Head Football Coach

Blend Beauty and Performance
Nydree acrylic infused wood flooring is the perfect blend of unmatched beauty and world class performance. The world's top design firms trust Nydree in the most prolific sporting stadiums and arenas built in the modern era of stadium design. With Nydree's proprietary acrylic infusion technology you get the beauty of real authentic wood with the durability you need to ensure your specification doesn't fail by using a residential grade wood in a high traffic commercial environment.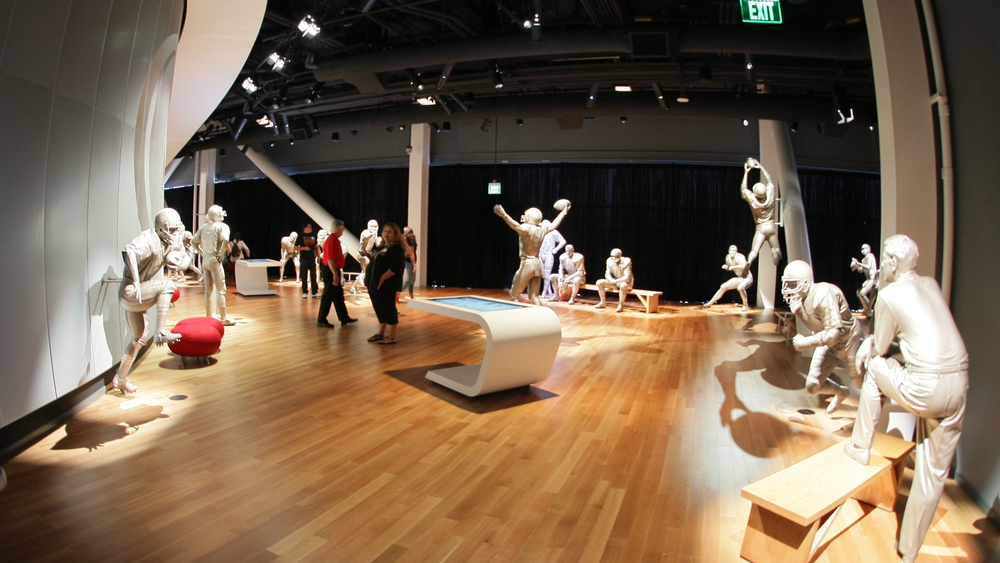 San Francisco 49ers Stadium
Contact us today to learn more about how Nydree can fit in to your next stadium or arena project.