Chicago is a city that offers visitors and residents a feast of attractions, events and entertainment year round. Illinois' Windy City is the third most populated city in the U.S. and a popular destination for travelers, so wowing people with all types of attractions is something Chicago invests in.
Chicago is known for its architecture and design and boasts some of the world's most beautiful spaces — and Nydree is proud to have partnered on several of those locations. Here are three of our favorites.
The 155 North Wacker Conference Center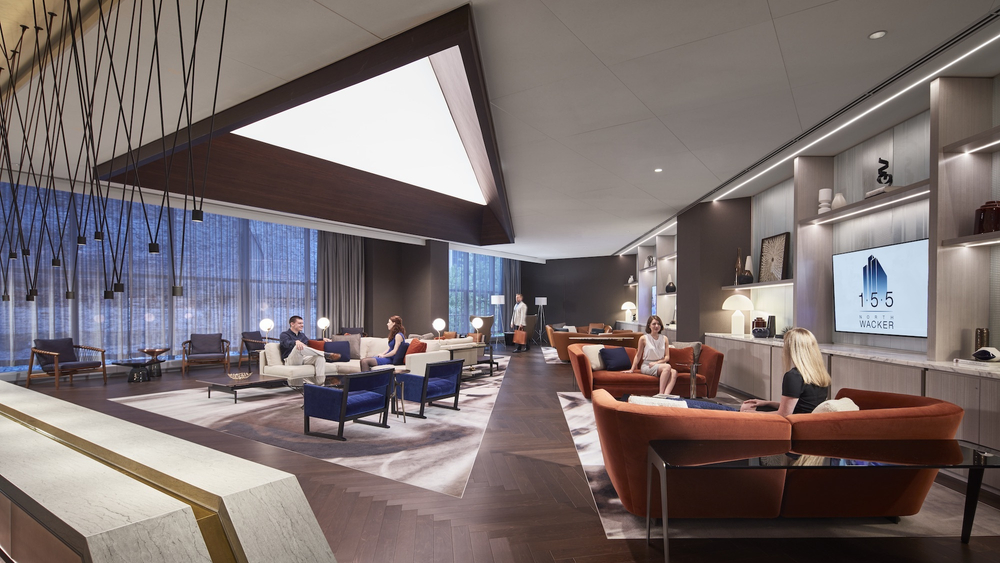 The 155 North Wacker Conference Center, designed by IA Interior Architects, is a 46-story office and conference building. The project was a redesign of the existing conference center "into a luxury, half-floor tenant amenity suite," with features like a tenant work lounge, training rooms, and event space.
The designers selected Nydree's Maple Cider and installed it in a herringbone pattern, bringing luxury and warmth to the space. The attention to detail and finish in the space makes it perfect for events, conferences and community gatherings.
The Class A+ building is elevated by Nydree's high-performing engineered wood floors, which protect the integrity of its design. The remarkably durable flooring will stand up to dents and scratches, common in busy indoor spaces that see lots of traffic.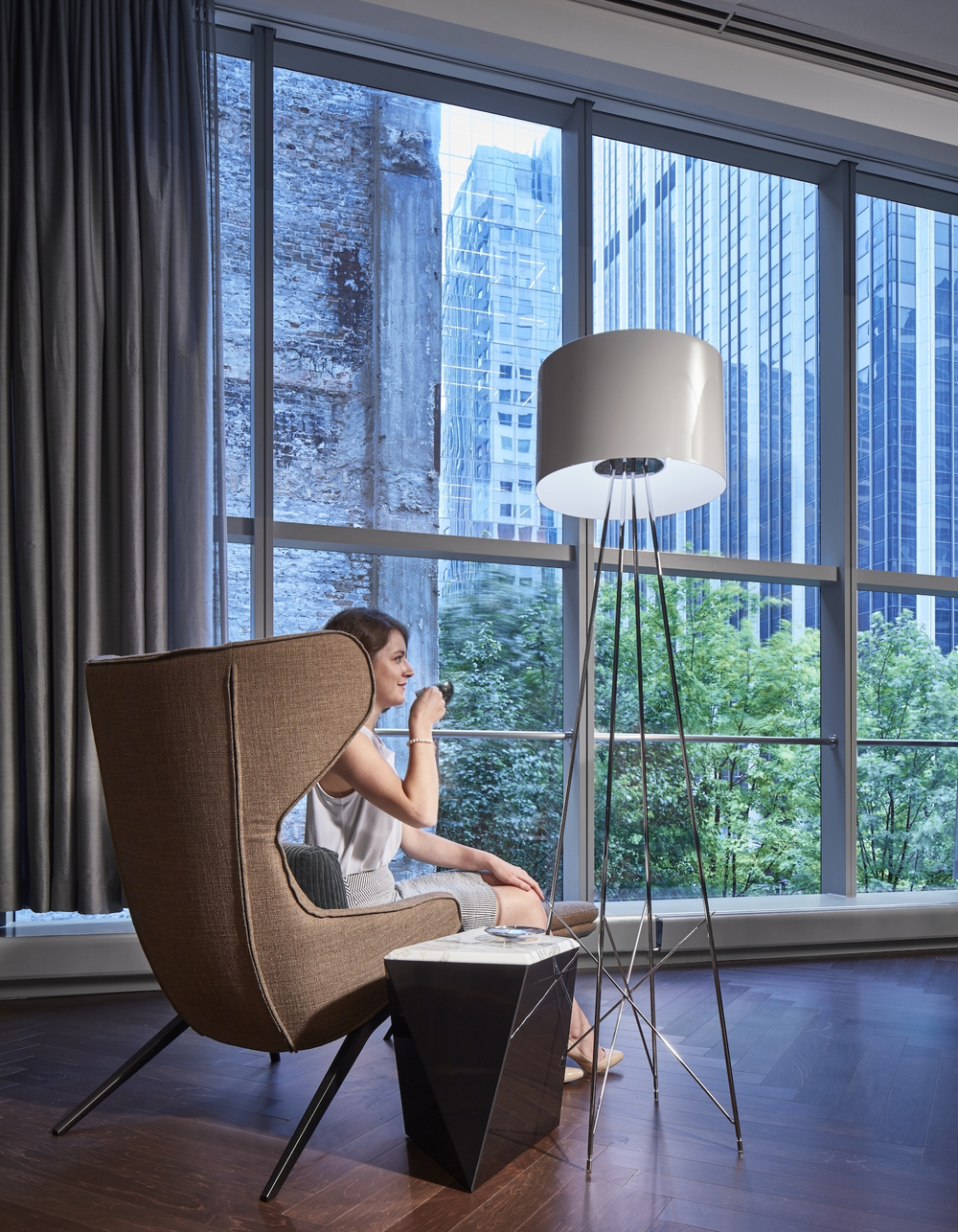 Salvi, Schostok & Pritchard PC
Salvi, Schostok & Pritchard PC is an award-winning law practice in Chicago that serves the local community.
The team at Partners by Design needed a fresh look for the law offices, to help "create a culture-shift through the design of its space." PBD was committed to transforming the area according to the firm's requirements to give the new space a "powerful, lasting impression."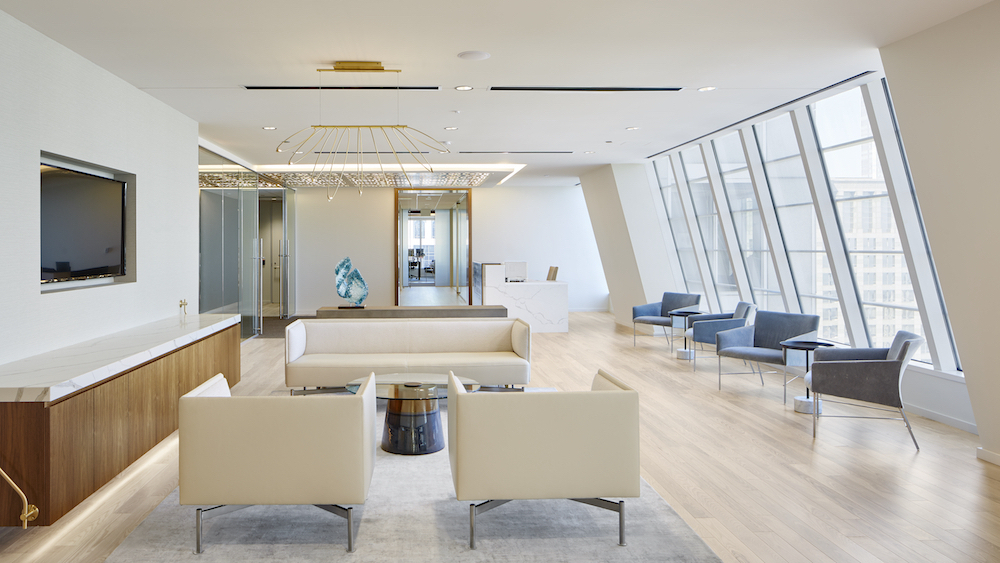 Using Ash Vanilla flooring from Nydree lightens the ambiance of the office, and ample daylight gives the entire space an elevated, open feel. "All finishes were selected to create a powerful, lasting impression," according to PBD designers.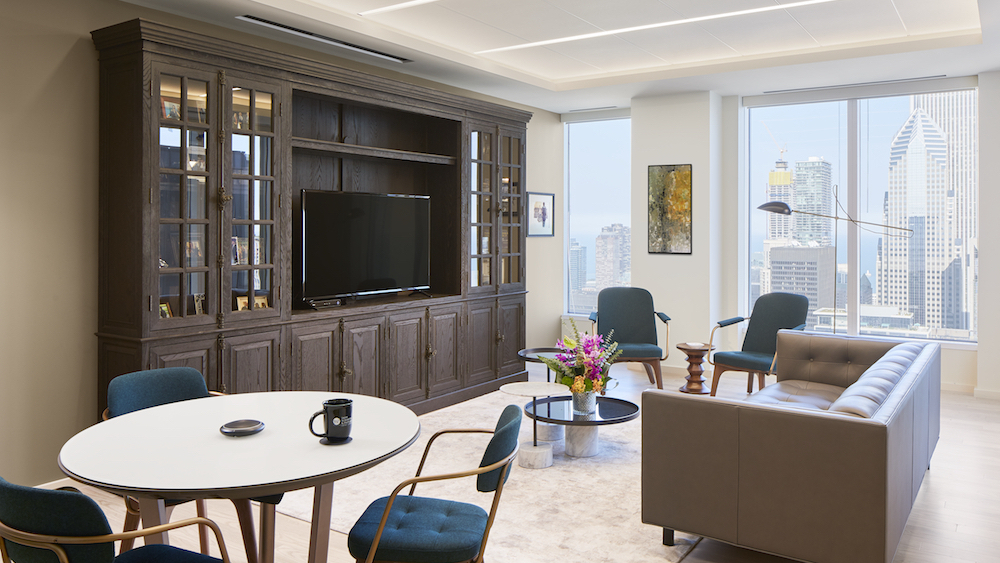 With Nydree flooring providing a stylish foundation for the interior of the space, the law firm can confidently host clients and visitors knowing they'll make a great first impression.

LOTH
LOTH, Inc. provides commercial furniture and architectural products to customers both near and far, and the company's executive team needed flooring that would enhance its Chicago showroom and the products LOTH offers. The company has helped hundreds of businesses create "smarter spaces that enhance creative learning and healing environments," and wanted a way to feature these products successfully.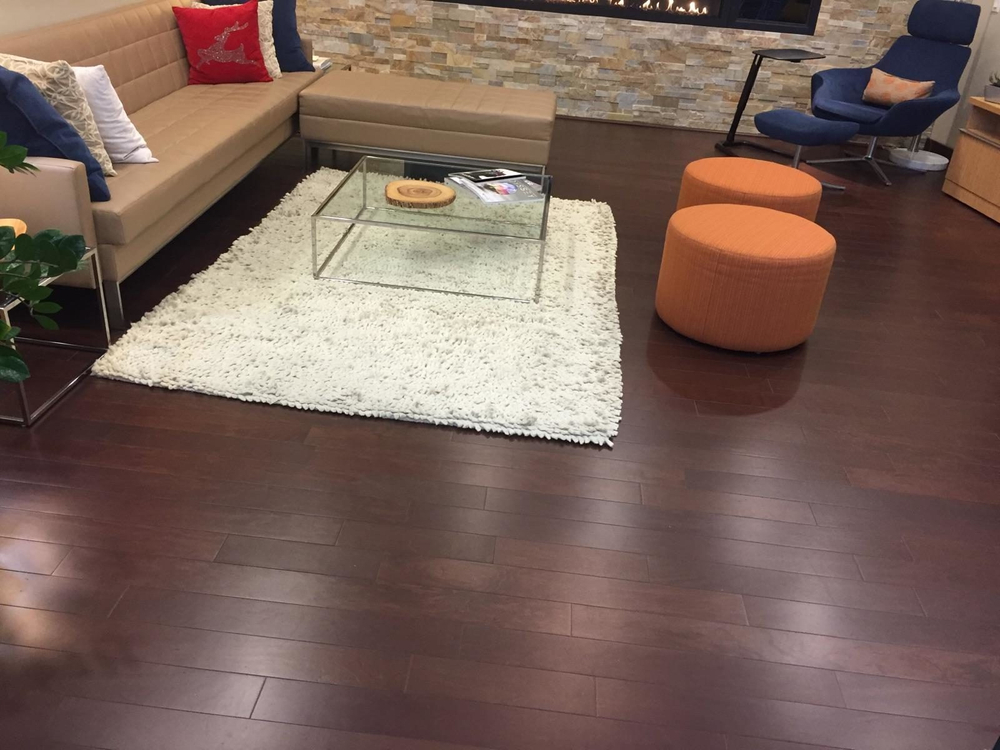 Nydree's Custom Cherry planks were selected to give this space a modern, cozy feel. The showroom managers can rest easy knowing the flooring won't require maintenance like traditional wood floors, and it will stand up to a high-traffic weekend or special event, remaining durable for decades.
Solutions for Building More Beautiful Spaces
From showrooms to conference centers, Nydree's engineered hardwood flooring can help architects, designers, builders and homeowners everywhere create inspiring interior design. Chicago features some of the world's most beautiful spaces, and Nydree is proud to be featured in some of them.
Find solutions that work best with any high-end residential project, without unnecessary upkeep — request a quote here.
Need more inspiration for a commercial space or residential project? Take a look at our gallery to see what our products bring to the table.