Thoughtful home design is more essential than ever before, now that we have adopted lifestyles that largely play out in our living spaces. Those who cannot easily access nature are searching for creative solutions to bring nature home.
As the dramatic increase of time spent at home is sustained, the elements of high-end residences must also sustain increased wear and tear. Don't forget that pet ownership has spiked over the last year, bringing countless paws and claws across peoples' floors.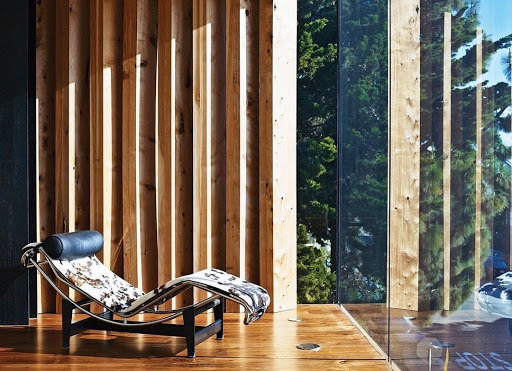 Homeowners are looking to the timeless features of wood to answer the call for natural elements, specifically the lasting colors and exceptional durability of Engineered Hardwood Flooring. Acrylic-infused engineered hardwood for residential spaces offers virtually limitless design options to complement any theme while boasting up to three times more dent protection than standard hardwoods.

Incorporate them anywhere, even vertically, to give clients the cozy, luxurious abode they're dreaming about.

1. Common Areas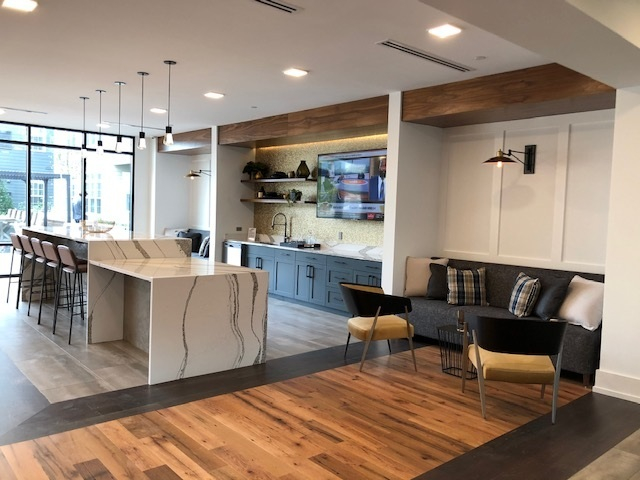 Community, now more than ever, is priceless. The lounge of Station Square, a luxury multifamily apartment complex, brings tenants together over the natural warmth of Nydree's engineered hardwood. The Oak flooring divides the functions of the lounge's open concept, directing the flow of social activities. Darker furniture, recesses and darker floor "boundaries" invite close connection, while the light walls and abundant natural light add levity to the air.
The earthy tones bring cohesion to the light and dark features and dramatically come to life with the sun pouring in from the floor-to-ceiling windows.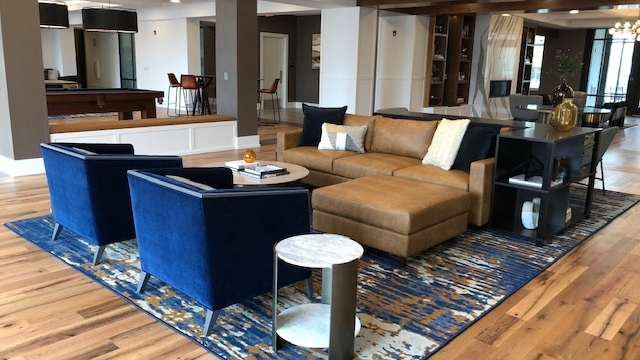 Sanitation is paramount in today's communal areas. Thankfully, the flooring at Station Square, along with Nydree's other acrylic-infused hardwoods, is bleach-proof. Add easy cleaning to the exceptional durability and low-maintenance nature of acrylic-infused engineered hardwood, and the result is year-over-year savings compared to conventional hardwoods.

2. Hallways
A well-designed home reflects Edgar Allan Poe's philosophy on story. Just as each and every word ought to advance the plot, each and every space in a house should contribute to the overall effect.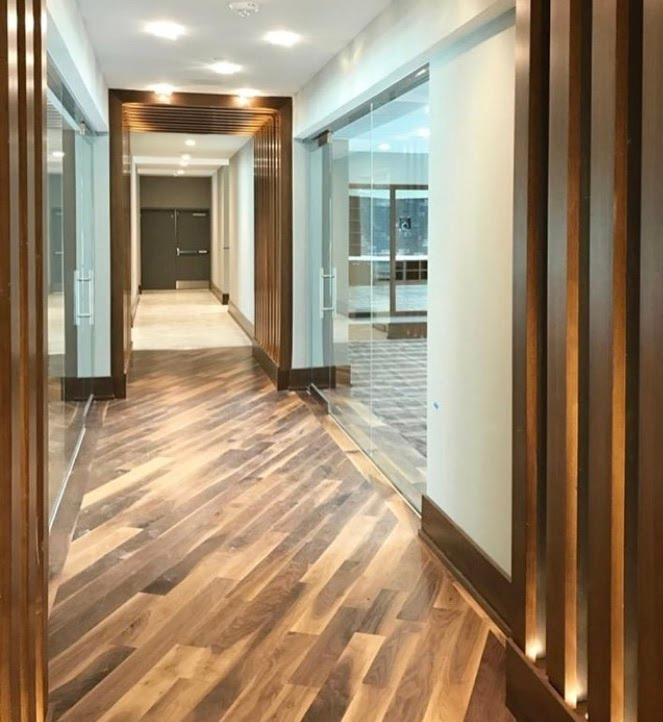 No space is wasted at the AVE Blue Bell Apartments, even in the hallways. Monotony is broken by contrast: glass panels vs. wood planks, white walls vs. dark trim. Light and shadow from section to section, not to mention light and shadow within the paneled sections themselves. Tying it all together are the varied, rich tones of the wood floor which bring balance to the light and dark of the hallway.
Given the focus on every detail, it's no surprise that the designers chose a remarkably durable product to withstand the foot traffic that multifamily homes face. Nydree's acrylic-infused hardwood is both durable and long-lasting, meaning this hallway's story won't fade any time soon.

3. Bathrooms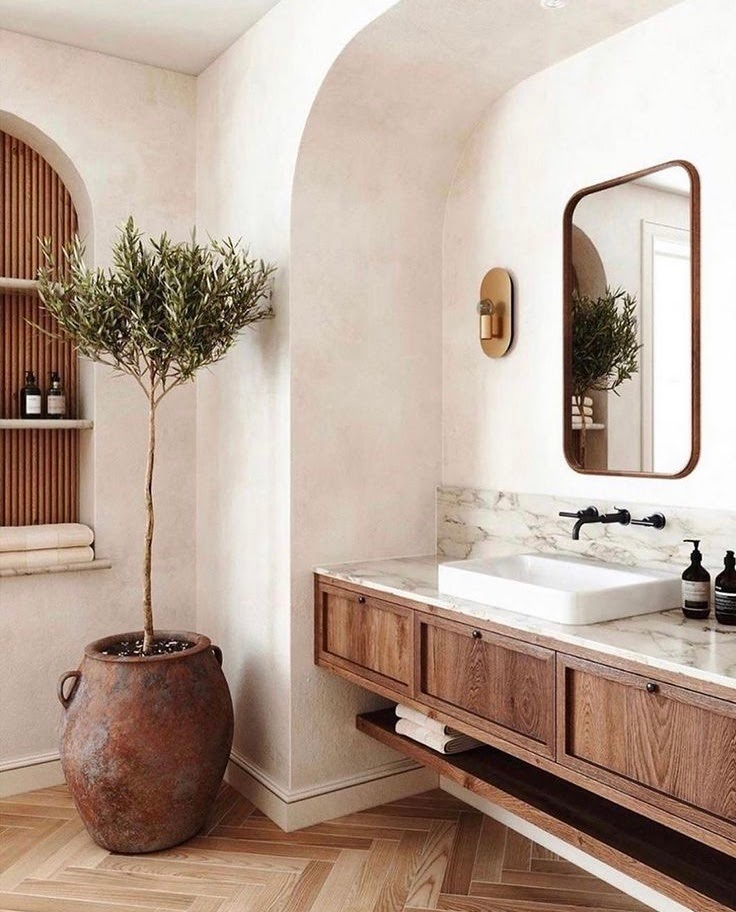 In the vein of no wasted spaces, remember that the bathroom is perhaps the foremost space for self-care, and should evoke a sense of ease and respite. This bathroom maintains soft, earthy tones throughout for a calming effect.
The plant and complementing vertical wood slats behind the shelving speak to rejuvenation as the herringbone pattern of the engineered hardwood floor adds subtle activity to the room while still contributing to the warm, restful atmosphere. And because the engineered hardwood is acrylic-infused, it's easy to maintain even in the humid bathroom atmosphere with no worries about water damage. For areas right outside the shower or bathtub, we still recommend tile.

4. Staircases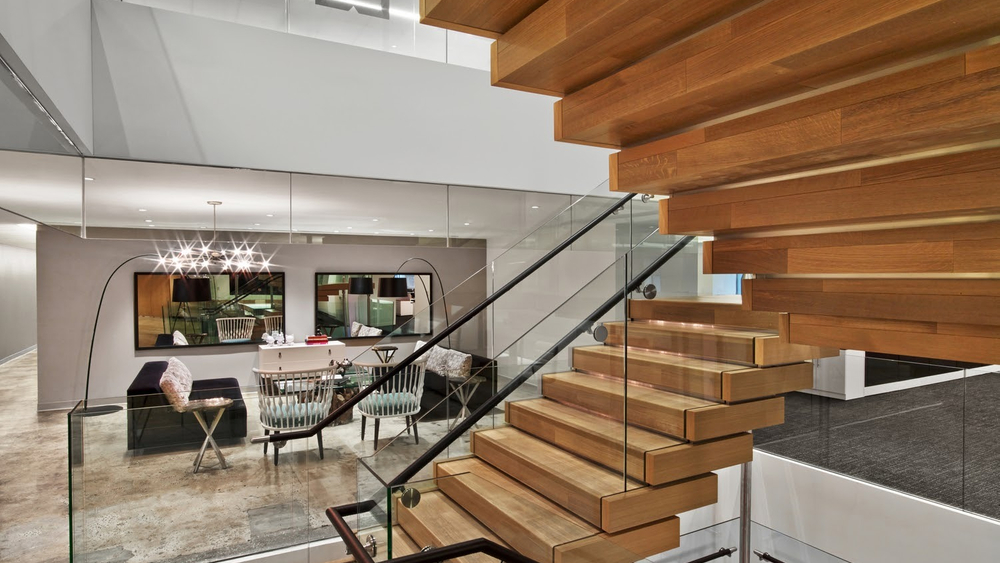 The central staircase at CMG in New York is the perfect example of creating a focal point that evokes a connection to nature in an otherwise urban aesthetic. The sharp contrasts of the building's monochromatic scheme are softened by the warm vibe of Nydree's Rift and Quartered White Oak flooring.. The tight, even grain complements the building's stark lines while adding just enough organic diversion to inject life into the space.
Engineered hardwood stairs aren't just for the office, however. Whether in a single-family residence or multifamily complex, surrounded by light or dark or partnering with industrial or cozy themes, engineered hardwood stairs will liven up a building's design with natural beauty while enduring under the feet, heels and paws that will climb them day in and day out.

5. Walls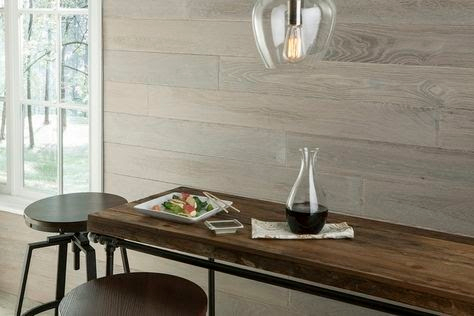 Imagine sitting at this bar over an early dinner before taking an evening stroll. The Walnut engineered hardwood accent wall is a nod to the slow life with its rustic, cabin-like feel. As more and more people are choosing to stay home for work and play, offering cozy escapes within the home is essential to design, especially in urban settings where access to nature may be limited.
In addition to the relaxing nature of clad walls, engineered hardwood offers several other benefits: sound dampening, insulation and, of course, durability. These features can be used to transform entire rooms — perhaps a luxurious home office that makes a statement in the background of video conferences while keeping statements from echoing throughout the house. With the vast number of species and colors on the market, possibilities are endless for giving walls amazing personality.

6. Rugs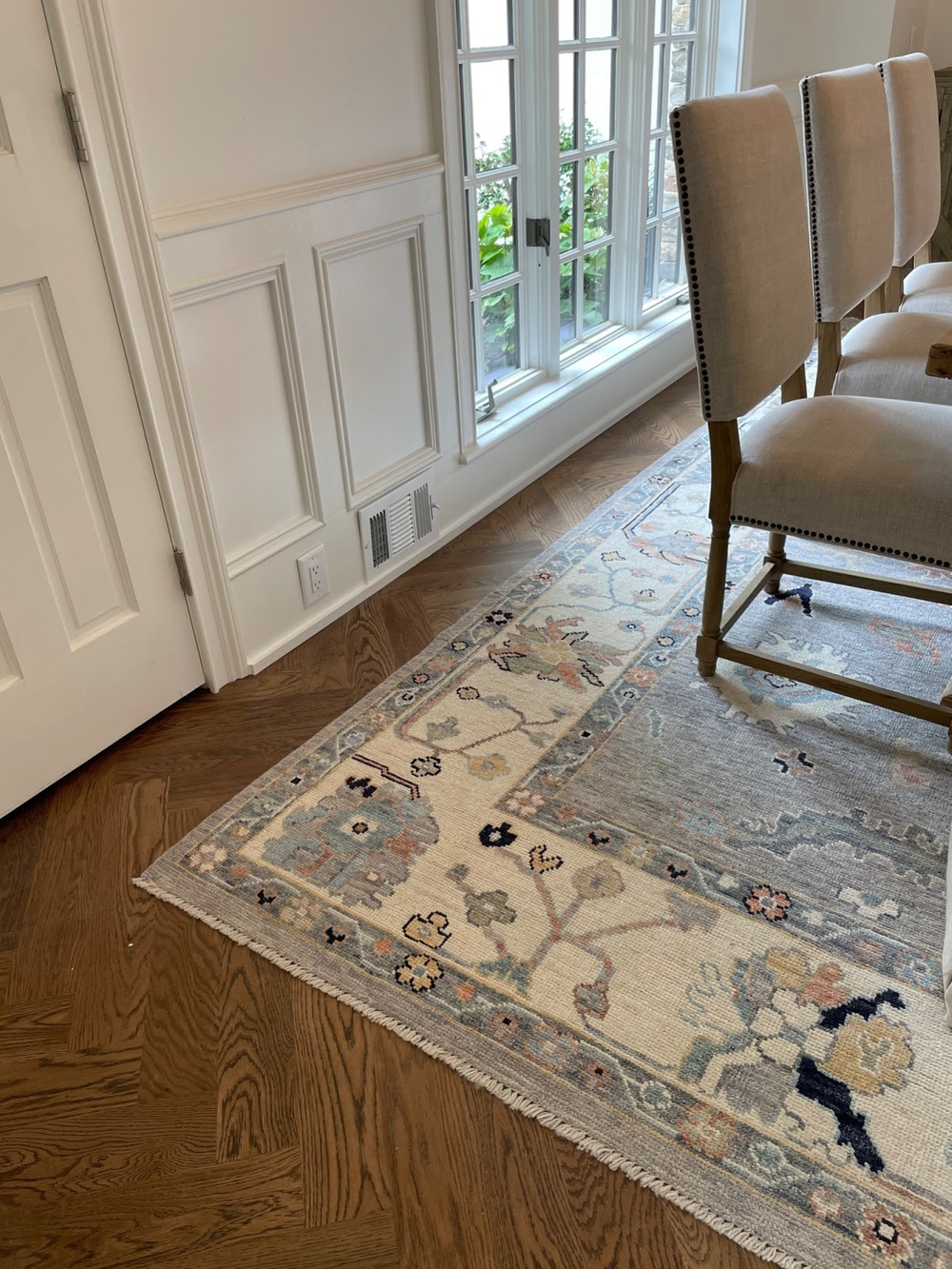 Although hardwoods are beautiful all by themselves, it can be nice to add an extra touch to the space. By incorporating hand-knotted wool rugs to complement wood flooring, you can do just that. Not only does it bring a cozy element to the area, but it also creates a fun way to add colors and textures to the room.
However, the rug isn't just for looks — it offers other practical elements, as well. Rugs can reduce noise as they help absorb impact that would otherwise go right to the wood floors. They also serve as a source of insulation, allowing for rooms to stay warm throughout the colder seasons.
The rug also helps to visually ground the space. Because it adds extra lines to the room, it makes it easier to see where to put furniture and creates a "center" for things to revolve around.
Choose the Right Flooring Material
Whether setting the tone for social spaces or accenting a single room, look to Nydree's acrylic-infused engineered hardwood floors to give homes a luxurious, natural touch that will last. Check out our product page for the full spectrum of colors and species, including maple, sought after for its wide range of colors and exceptional durability. For more in-depth information, read our digital product brochure.