Boutique hotels are known for eclectic, chic, and cozy feel at a smaller size and upscale atmosphere provides to guests. Hospitality experts classify a boutique hotel as big in personality yet small in size, with anywhere between 10 and 100 rooms.
Whether the boutique hotel is historic, modern, luxury, or rustic, the level of individualized service is unlike any large-scale hotel. Located in some of the world's most beautiful places, boutique hotels emphasize a high-quality experience and atmosphere.
Even if your hotel doesn't have the boutique title, it is possible to give guests a boutique-feel with simplicity and style if you know where to look. Here are a few small changes that can help give your hotel that small, cozy vibe.
Lighten the Room Up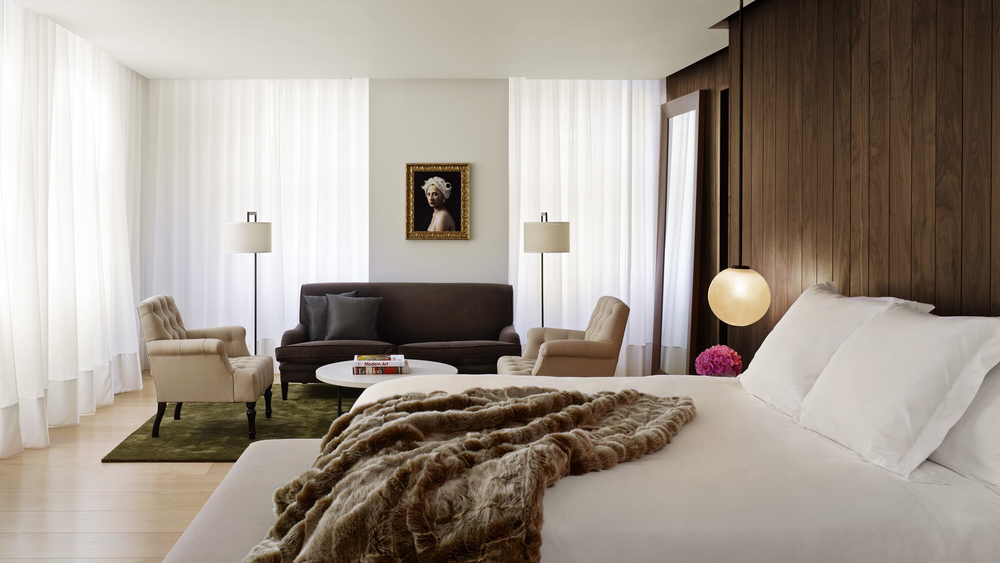 Popular for their vibrant and eccentric character, boutique hotels gain its unique feel through the aesthetics and atmosphere of the design choices. It can be easy to overlook something as simple as the lighting in the overall design, however, especially if the room already has a good amount of natural light.
Add a unique light fixture that not only complements the room's design but also captures the attention of your guests.
This room gets plenty of natural light and the industrial-style chandelier enhances the modern feel of the guest room. The unfinished ceiling and bright colors give the space individual personality.
Comfort in Every Detail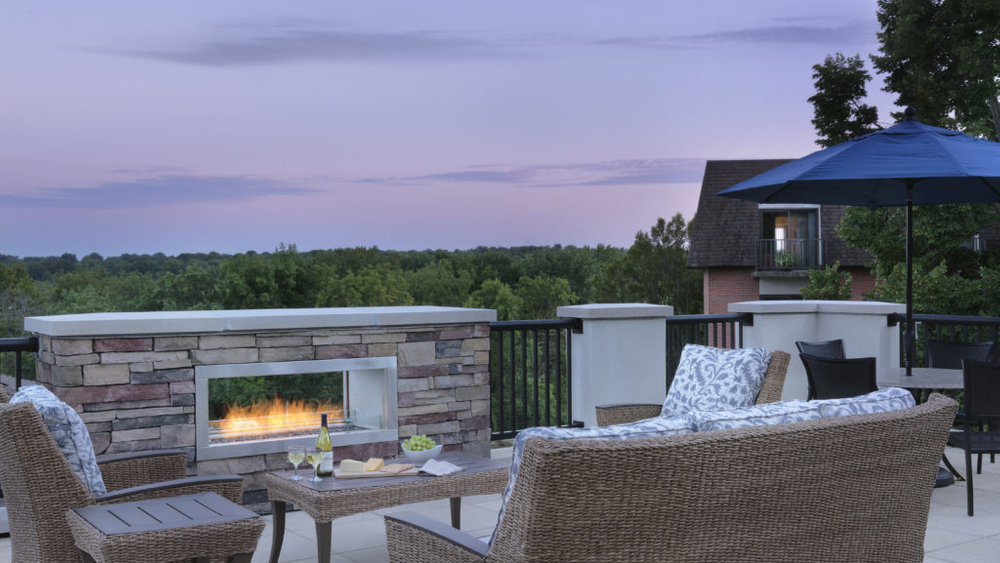 Attention-to-detail is key in boutique hotels, as the clientele appreciates visually appealing and memorable décor. Rugs are a great way to add texture and style and are a simple way to instantly make a space feel more luxurious.
Rugs can help to create the theme of the room, so use rugs to your advantage and get creative. Locke Hotel in Europe emphasized its "at home" environment with a plush neutral rug that's sure to please guests after a long day of travel or work.
Focus on Experience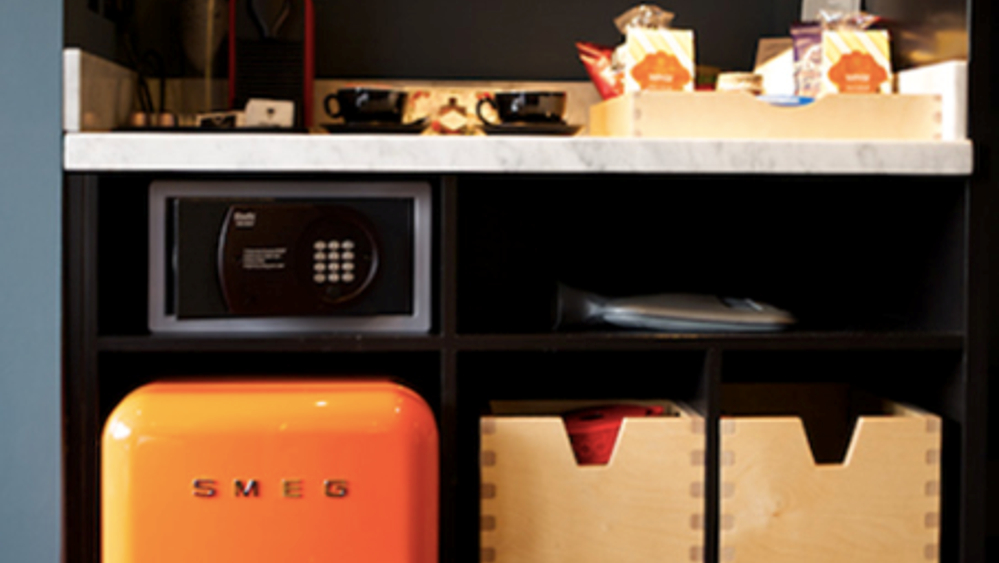 One of the best parts about staying in a hotel is that everything you need during your stay is at your fingertips. Whether guests are just waking up in the morning or need an afternoon pick-me-up, boutique hotels often incorporate personalized touches that attract loyal customers.
Adding a coffeepot and refreshments to the room will add a level of accommodation for your guests. The clientele of boutique hotels is often as eccentric as the hotel itself, so don't be afraid to try something different, like The Dean Hotel in Dublin did here.
Mix Textures and Patterns
What sets apart hotel beds from any other is the expected luxury of the linens. Upscale your sheets and details—mix patterns and colors with accent pillows that encourage guests to relax. Accessorize with a tray for a simple yet chic way to make trinkets look organized.
This room at the beautiful Casa Cook boutique hotel in Rhodes, Greece doesn't disappoint on delivering, especially with the variety of textures. From the fluffiness of the white duvet—contrasted with the simple, geometric patterned pillows and throws—to the natural rug and baskets for storage, this room guarantees to captivate guests and make them feel at home.
Customized Design Details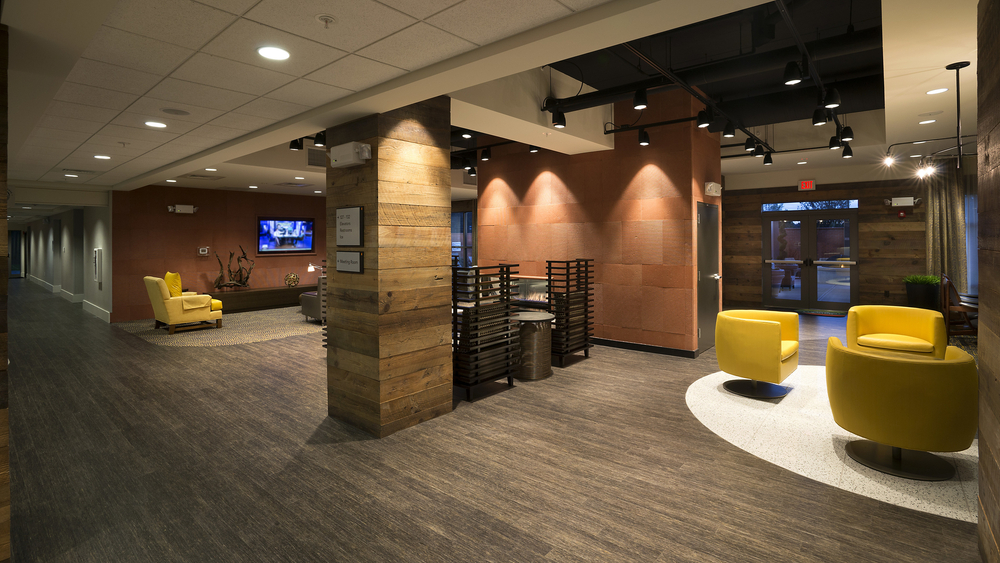 Interior design and architectural details are often elegant and unique in boutique hotels. Incorporating custom features like wall cladding will add texture and beauty to the room, while also providing rich character.
The lobby of this Courtyard Marriot came to life with wall cladding that greets guests upon their arrival and adds the feel of a smaller, boutique-style hotel.
With some creativity, it's possible to deliver state-of-the-art amenities that make hotel occupants feel welcome. Even if a space can accommodate hundreds of guests, designers can still create spaces with a boutique-feel by focusing attention on simplicity and creative detail.