There have been many new innovations in the building industry in recent years, but the senior living design community in particular has seen significant change.
Joel Bleeker, Director of Design for LCS Development, notes that today's senior living design projects will need to incorporate solutions that meet the growing demand for better-designed spaces. "Tried and true design in senior living won't fit the rapidly evolving desires of current and future consumers," says Bleeker.
A welcoming senior living community calls for more activities and events for residents.
In order to provide an effective design for these communities, more architects are adopting flexible design strategies.
What is Flexible Design?
The USGBC recommends building design that can "conserve resources associated with the construction and management of buildings by designing for flexibility and ease of future adaptation and for the service life of components and assemblies."
These flexible spaces can convert from one setup to another with little work, making the space highly adaptable and functional. In the senior living industry, this design is incredibly efficient for a full range of resident activities. There are a few features of flexible design to keep in mind when planning out a senior living space.
Lighting
The lighting in a flexible space should be evenly distributed. While not overly bright, the space needs to be able to become appropriately lit. Opt for a lighting set that will efficiently deliver light to all parts of the room.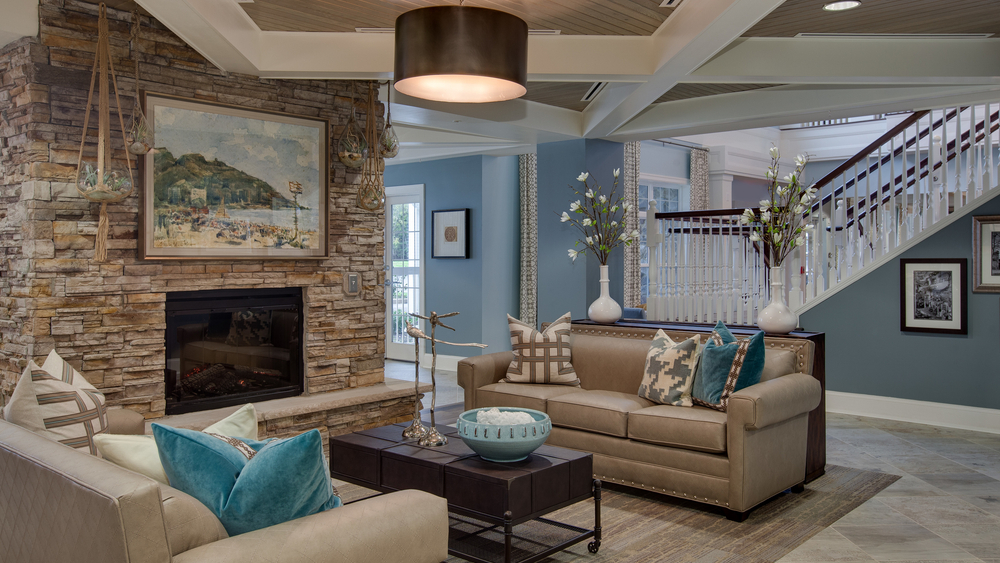 Because the space might serve as a visitor center, yoga studio, or meeting room, you'll want multiple lighting options. Invest in programmable lights that fit the dynamic nature of the space.
Consider LED lights to save money and energy. They require less electricity and are safer than traditional lights that could easily combust. They are also easier to control or dim for different occasions.
Flooring
Durable flooring is a must in flexible design, and architects need to plan for flooring that can stand up to heavy traffic and furniture. Scratches, dents, and wear and tear can accumulate in a flexible space, damaging the floor over time.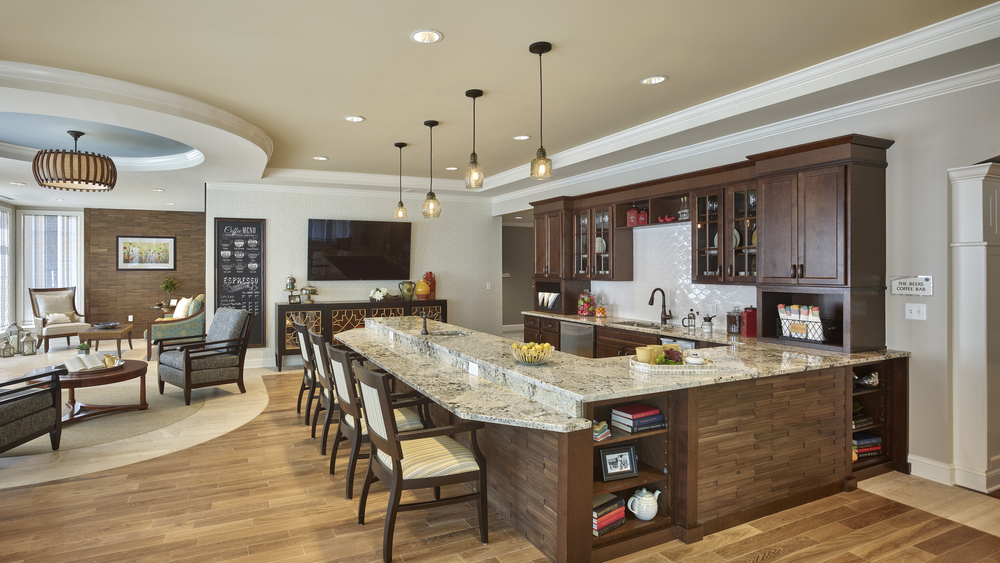 Designers should also plan for a floor that is easier to maintain, repair and clean. The quality of flooring is especially important here: while there are low-cost options (like vinyl or laminate) available, most cheaper flooring won't stand up to accidents or damage over time.
Furniture
Depending on how you'll be using your space, your furniture options may vary.
Neutral color palettes are a good rule of thumb in flexible design. This doesn't mean that the design needs to incorporate dull or boring colors, but should follow universal design principles. This means the space can be used by anyone engaging in it, and it has an environment that is appealing and usable by anyone in the space. Designers can add personality and additional color in smaller details, like brightly colored area rugs or throw pillows.
Partitions
A flexible space is one that can be broken up into smaller, functional areas. In order to separate the room into multiple spaces, invest in some partitions that make for a smooth conversion.
The USGBC recommends that designers use demountable partitions "for 50% of applicable areas." Modular casework could also be incorporated into the design to help divide the space and provide highly functional storage units that can be moved conveniently.
Storage
It's crucial to bear storage in mind in a flexible space.
The USGBC recommends that designers plan for "soft space" throughout the building. Soft spaces are areas whose functions change easily. For example, administrative offices in a building could be moved so that the soft space could be used as a waiting room or storage area instead.
The USGBC suggests that 5% of departmental gross area (DGA) be dedicated to this kind of space, and that designers "determine a strategy for future accommodation of displaced soft space."
Flexible design is becoming popular for a very good reason—multipurpose spaces save resources and promote a collaborative community. By incorporating the above elements into senior living design, designers and architects can help to ensure a healthier, more welcoming community for residents.