We've seen some impressive interior designs in the last year, but we're especially looking forward to what this year has to bring.
Whether you're designing a new space or remodeling an existing one, there are a few key trends that should be on your radar.
We're finding that function and practicality go a long way in design this year, but that doesn't mean luxury needs to be compromised.
Trending Materials: Quartz
It's a topic of hot debate: granite or quartz?
Granite and quartz are both popular choices in kitchen finishings, but we expect to see quartz show up in more kitchens this year because of its versatility and strength.
Quartz is more durable than granite, and it's easier to keep clean because of its non-porous surface. Quartz is also a more sustainable choice: it doesn't need to be quarried (like granite), and using locally manufactured quartz cuts down on transportation needs.
Because it's engineered, quartz comes in a wider variety of colors, so homeowners can select the perfect countertop for their kitchen's space.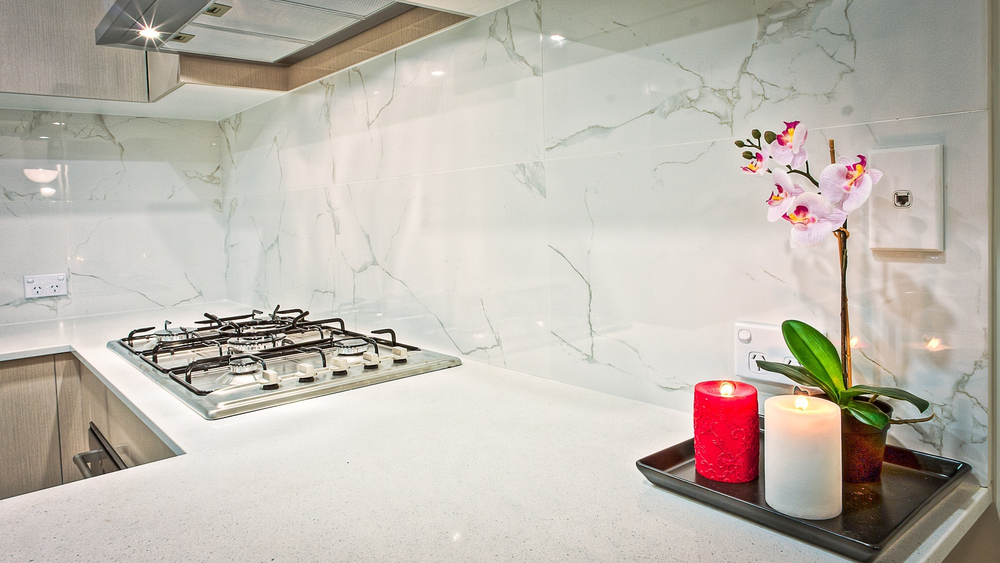 Kitchen Islands: Storage and Space
The biggest complaint in kitchen design is wasted space. Houzz's Kitchen Trends Study reports that a "top functional priority, cited by 63% of renovators, was having a kitchen in which it's easy to store and find items."
Too often, homeowners mourn the lack of shelves and drawers in a kitchen. That's why they're turning to other kitchen features to help with additional storage or seating: the kitchen island.
Homeowners "want an island that can support food prep, cooking, cleanup, casual meals, and socializing, as well as doing homework and making crafts," says Paul DeGroot for Fine Homebuilding.
Kitchen islands can be used not only for storage space but for entertaining and meal preparation as well. This multipurpose trend calls for wider surfaces and creative use of the space around the island.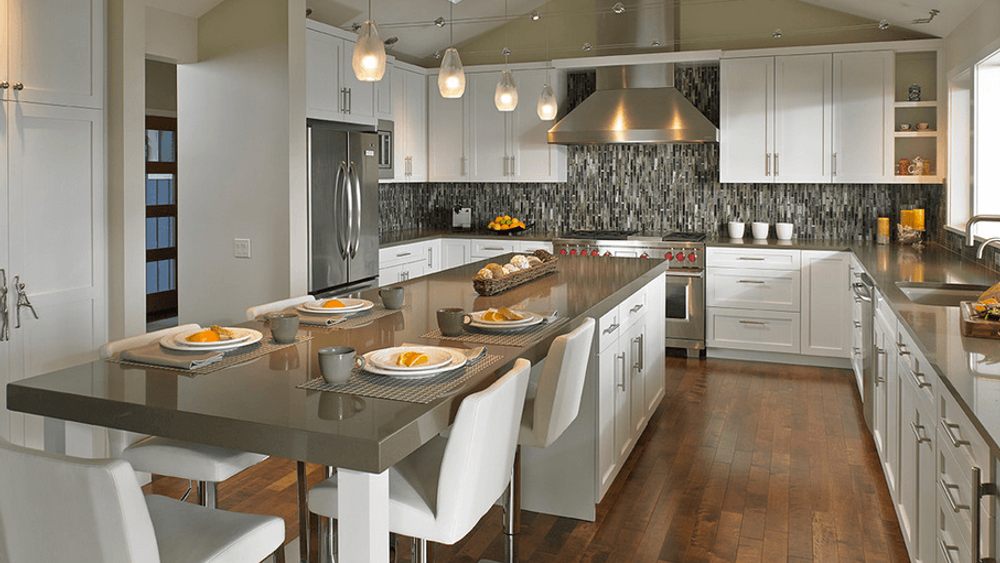 "I try to find the sweet spot for island size," says DeGroot. "Perhaps more important than size, however, is the amount of space around the island; therefore, I plan aisle widths before island size. Whenever possible, I give 42 inches to 48 inches to an aisle where an oven door or dishwasher door opens into it."
A High-Profile Laundry Room
The laundry room is no longer relegated to the basement or nearby closet now.
We'll start to see the laundry room more prominently featured in homes this year. We're seeing an increasing trend in bright colors, not only on the washer and dryer but on the walls of the space to coordinate with the appliances.
"If your home features rich colors, it is perfectly appropriate to carry them through to the laundry room, especially if [it's] a multi-purpose mud or craft room that is visible to the rest of the house," says Mitchell Parker for Houzz.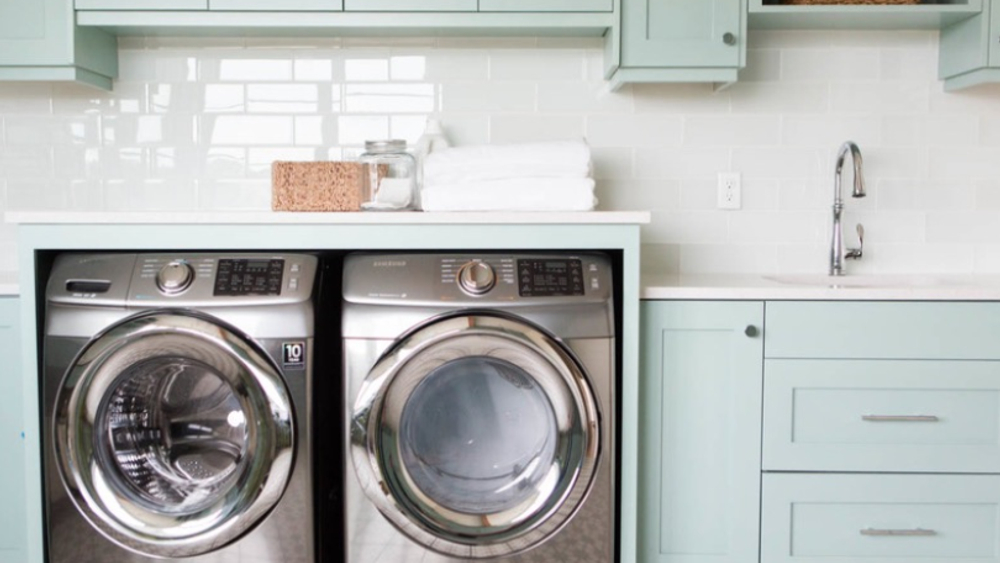 Storage is key in a laundry room. To keep from using up valuable floor space, homeowners can install overhead cabinets for more storage and organization.
Homeowners can also plan for a high-functioning space by installing all-in-one iron stations, sorting and drying units or a small soaking sink in their laundry room.
Impressive Entryways
2018 is all about making a great first impression. Especially in our homes.
One of our favorite trends is the installation of art in the home's entryway. What sets this new trend apart is that designers and homeowners are featuring oversized pieces to create an impact on guests as soon as they enter the space.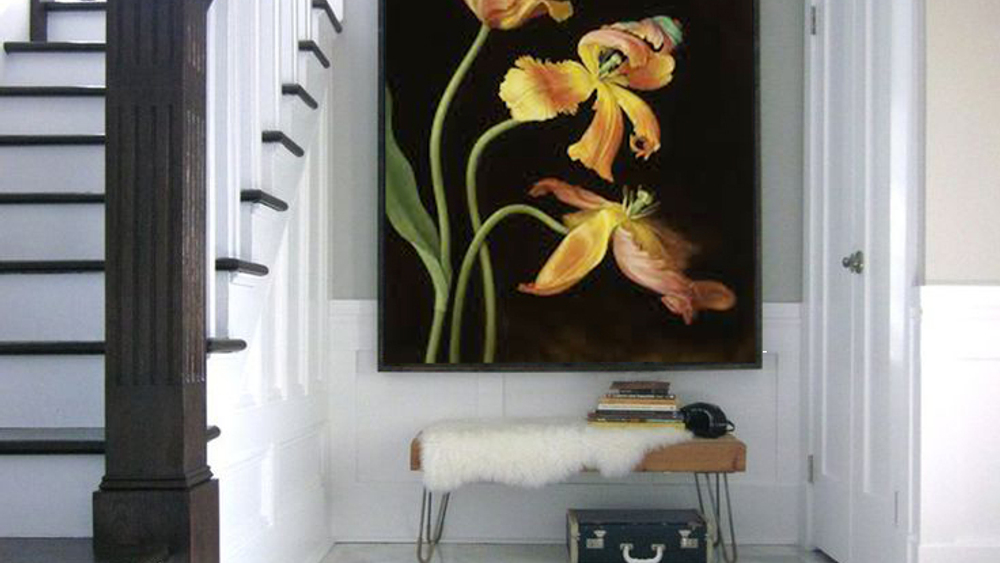 "Adding oversized wall art is one of the quickest ways to make a big impact on your space," according to Wayfair. "One large piece of art can be powerful and room defining—plus it's easier to hang than a complicated gallery wall!"
The entryway flooring in a home can also create big impact. Designers can open up the space by using a lighter colored flooring. Nydree's White Oak hardwood, for instance, comes in a number of subtle colors that can act as the perfect foundation for a welcoming entryway.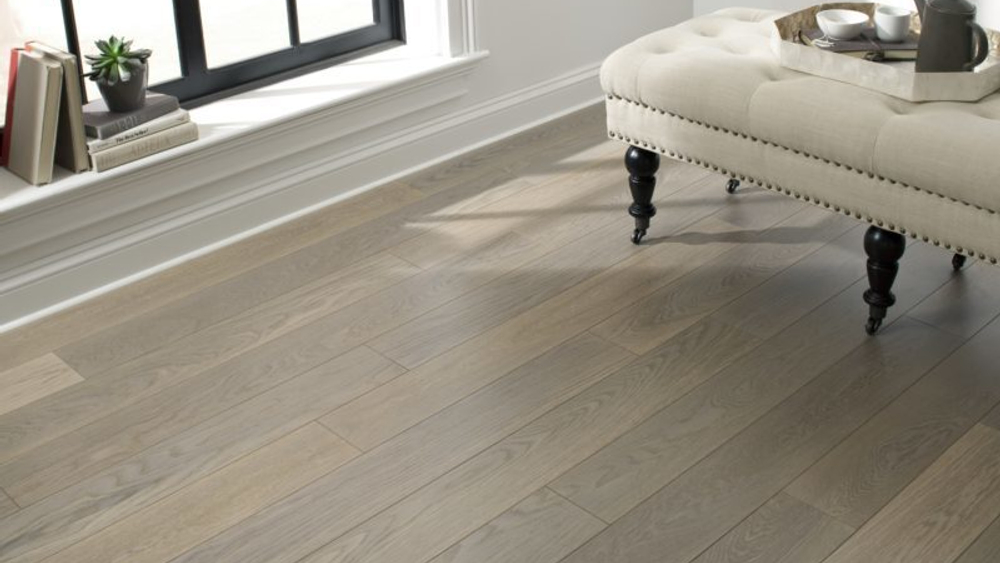 Creating Luxurious, Higher-Functioning Spaces
Home designs this year are all about high-function and appeal.
"New home buyers are now seeking a little less regarding square footage, but an absolute maximization of space," according to homebuilders Petros Homes.
Whether you're designing a new home or want to update an existing space, keep function in mind. After all, what good is a newly designed kitchen if it's not being used?
"While the newest homes may have fewer rooms," says Petros Homes, "buyers want more flexibility in how the spaces they have can be used. They want less work in the yard, the kitchen and all over the house, but want more functionality than ever before."