Without a doubt, a lobby is the face of a business. Whether it's to invite guests to stay the night (or several nights) or the lobby of a Manhattan office, the lobby is the first impression.
When designing a lobby, there are a few questions that need to be asked. And the first should be: What message do you want the lobby to give? Airy and spacious? Sleek and modern? Traditional?
The answers to these questions are based entirely on who your business is. From hotels to corporate, businesses can be as varied as their needs. There are a few basics to start with when designing the best lobby for your business and we've compiled some lobby design ideas here to help you get started.

Bold Makes a Statement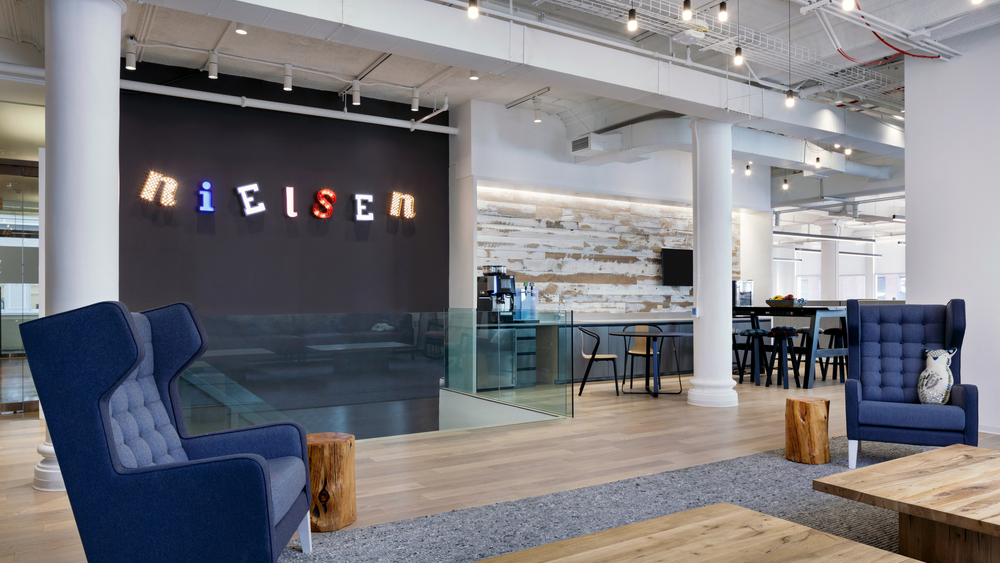 Modern lobby design ideas work well in many sectors, and adding a bold touch can add a touch of power and strength to a business's look. Using an understated wood flooring such as ashwood in vanilla pairs well with bold colored furniture and other complementary wood shades.
For a touch of flair, the designer added a white-washed, reclaimed-look wood wall in the background. This is a unique way to ramp up the individual style of a lobby and this look works well in multiple locales. Whether a west-coast start-up or a Brooklyn industrial design, reclaimed wood-look is a style that we love and is here to stay.
Color Makes a Difference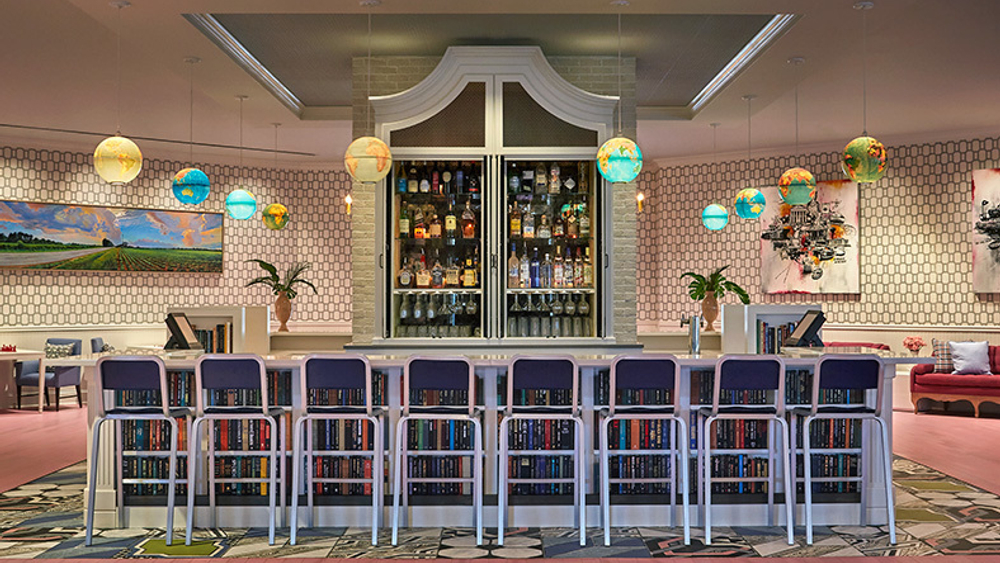 This lobby is an eclectic work of art. Each element is perfectly complemented, but what really makes the design pop is the custom shade hardwood flooring.
This image is of the Graduate Oxford Hotel in Oxford, Mississippi, so of course the location influences the design process. The design says traditional southern charm with a level of college prep.
For some lobby designs, it's important to remember the location of the project. Paying homage to something the locals are proud of — in this case, southern charm — is important in creating not just a great hotel lobby design, but a place with character that will set the business apart from the rest — and attract a lot of patrons.
High-traffic lobbies like this one require low maintenance floors that are durable and reliable. Nydree's engineered hardwood flooring is proprietary designed to be 300% more durable than other hardwood floorings and can be custom colored, making this the perfect choice for a beautiful, busy hotel.
If your design calls for a unique look, Nydree's The Handcrafted Collection is sure to set your lobby design apart from the others.
Open and Inviting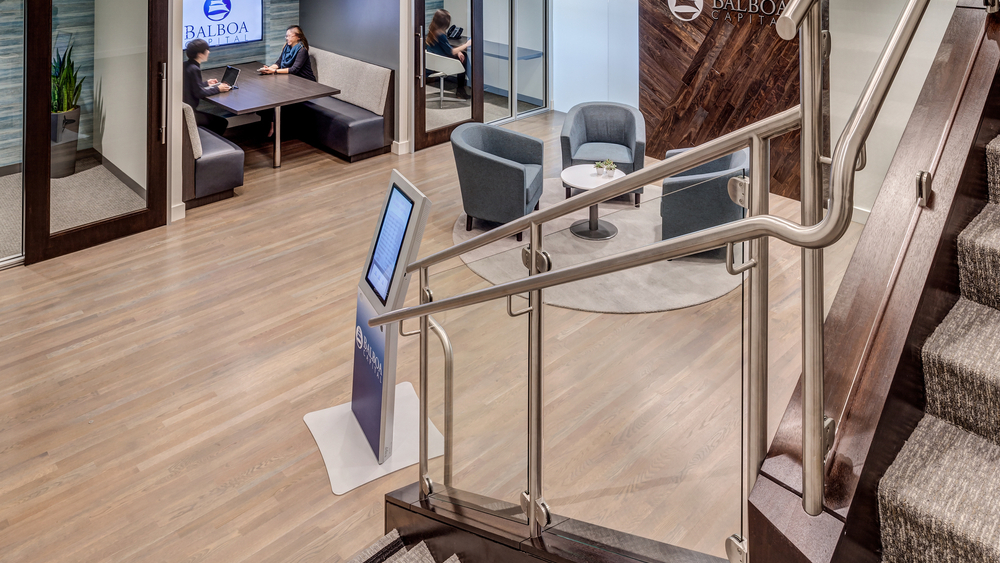 Gone are the days of bland, stuffy offices. Office lobby design ideas are ramping up, becoming beautiful and inviting spaces that mirror the values of a company.
This open-concept lobby is bright, airy and a breath of fresh air. Circumferenced by cozy coworking booths with usable technology at employees' fingertips, this space is one both employees and clients will want to step into.
When creating the perfect lobby design, it's important to get to know the company. As we've said before, it's easy to leave the office but it's harder to leave home. Building for longevity is critical when designing a lobby and that includes both quality of materials and style design.
Good thing Nydree's wood flooring is a perfect blend of quality and style.

Textured Look
Whether it's a California coastal office or a hip hotel in Brooklyn, standing out is critical to keeping the lobby — and the business — memorable.
In this design, the flooring really is a work of art. This bold, extra grain, textured look adds both warmth and style to a cool modern design. And the blond shade of wood perfectly complements the cheerful tangerine sitting area.
When creating a lobby design, an important consideration is natural lighting. While some buildings have an abundance and can work with that, some spaces like this one have little-to-no natural lighting to work with. But that doesn't have to be a problem.
Brighten up the space with white walls, light hardwood floors and rich, bold colors to help employees, guests and clients feel like they've stepped into a sun-filled lobby. Add some unique art to the walls and you'll have a memorable lobby that no one will forget.
Inviting Industrial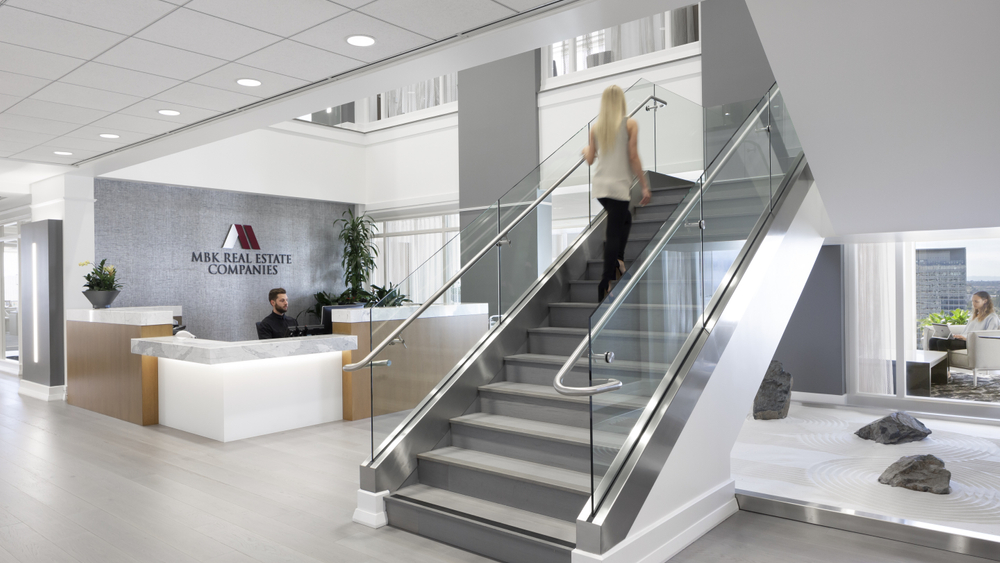 Industrial will never go out of style and looking at this lobby, it's easy to see why. Bringing traditional exterior elements in, like concrete walls and metal trim, is a great way to help the space feel breathable and open. But what really makes this look is the gray hardwood flooring. The shade is perfectly matched to the sleek, industrial style while adding a touch of natural beauty of the space.
When designing a lobby, plank size is an important consideration. This really depends on the level of texture and grain in the flooring and how large the space is that you have to work with. With a subtle grain like the one above, the emphasis really is on the color, making the individual planks less noticeable.
Use narrow, texture-filled planks to make a larger lobby feel cozy. Or try wide, soft-grain planks to make a small space feel much larger.
Black and Modular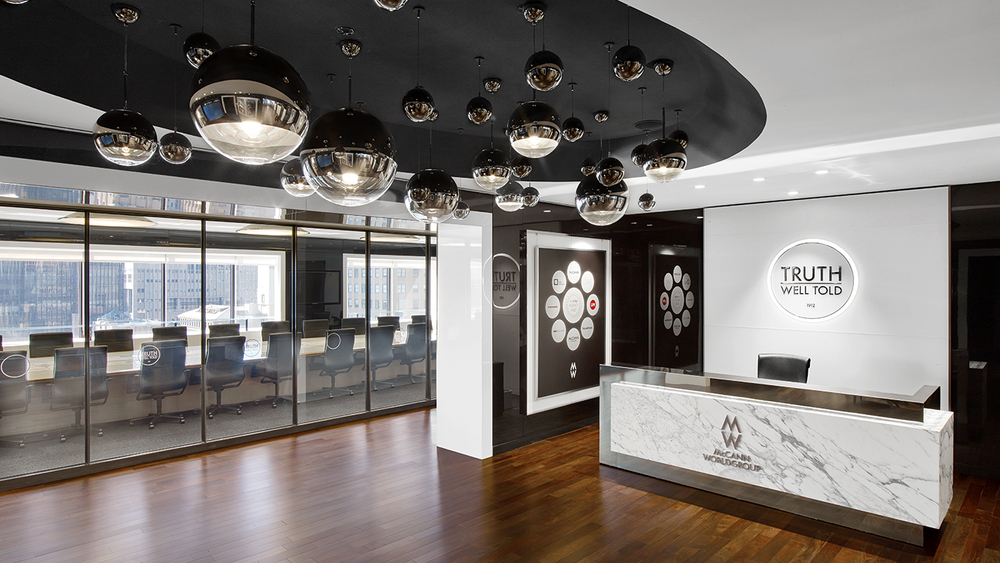 Choosing the right engineered hardwood flooring is integral to the look of a lobby, no matter the business. The design is integral to brand reinforcement, and with a look like this one, the message comes through loud and clear: sophistication and style. This rich, traditional wood shade is perfectly complemented by a stunning, modern ceiling.
But a rich look doesn't have to break the bank either. The beauty of Nydree hardwood flooring is that its handcrafted engineered technology is so durable that you'll save countless time and money on the low maintenance flooring in the long-term.
Get Started Today
When designing the perfect lobby, there are important factors to take into consideration, such as the lighting, available space, color palette and more. But one thing is for sure: Wood flooring can work in any space with any design.
Thanks to the strength and quality of Nydree's handcrafted technology, gone are the days where hardwood floors need to be treated gently. Hardwood flooring that's made from natural wood and infused with acrylic resin makes for a tough floor that can take years of service.
Ready to get started? Great! Start by requesting a quote or a sample. Or contact us for answers to all of your questions.