In 2020, hardwood flooring was an extremely popular purchase, equating to $3.45 billion worth of sales — not that surprising after looking at how many home renovations occurred in that year.
Flooring trends are diverse and always changing. But while the choice of wood definitely sees competition from tile, concrete and other types of flooring, wooden flooring continues to remain a leading choice among consumers.
Wood flooring is perfect for hospitality, residential, retail, corporate institutions and residential homes. It is and will continue to be used in nearly all markets in the commercial design and architectural industry.
As industry professionals, we know you're always striving to stay on top of the trends for both client satisfaction and to keep a current portfolio. In the flooring industry, there is true practicality in adopting changing styles.
For 2022, our experts at Nydree Flooring expect to see lighter wood to give rooms an airier feel. Patterned flooring might be better attuned with existing decor. And let's not forget sustainability in wood flooring — a nod to our planet's survival.
Let's have a look ahead at 2022 as we consider the flooring trends that will follow us into the new year.
Make Your Flooring Pop With Bleached Tones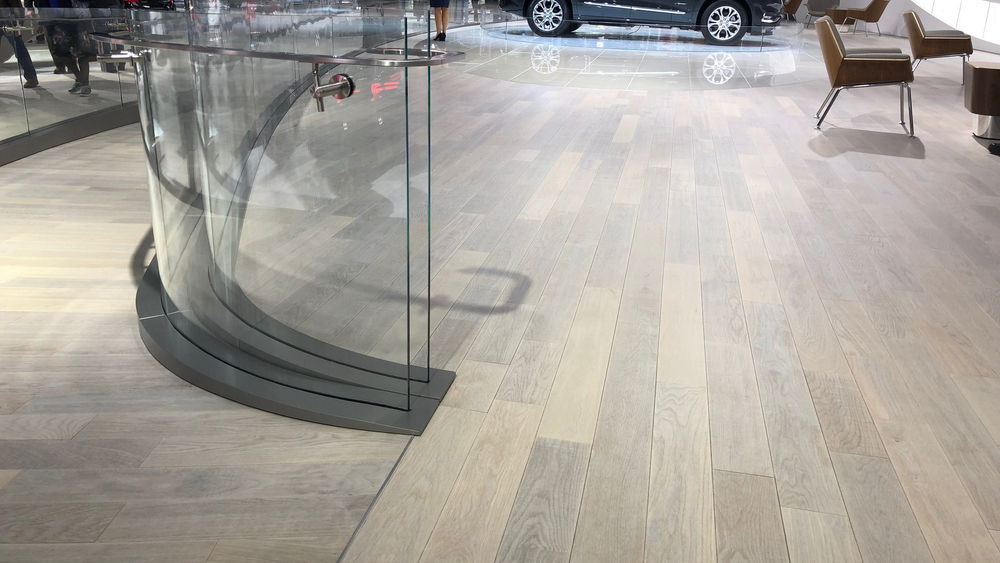 Generally, wood flooring comes in an extensive variety of colors. As we enter 2022, light-toned flooring colors are becoming a way to make your space stand out and encompass the space's ambiance.
Bleached wood is a great, unique way to keep your space light and airy. Bleached wood is exactly what it sounds like. The wood is bleached using revolutionary stain formulations to get rid of its darker color tones. What remains is a lighter, rustic version with an orangish-yellowish look.
The wood still retains its earthy feel but has a fuller texture and brighter feel than typical wood flooring. This can be done on existing flooring or purchased from a supplier.
Enriched Flooring With Darker Hues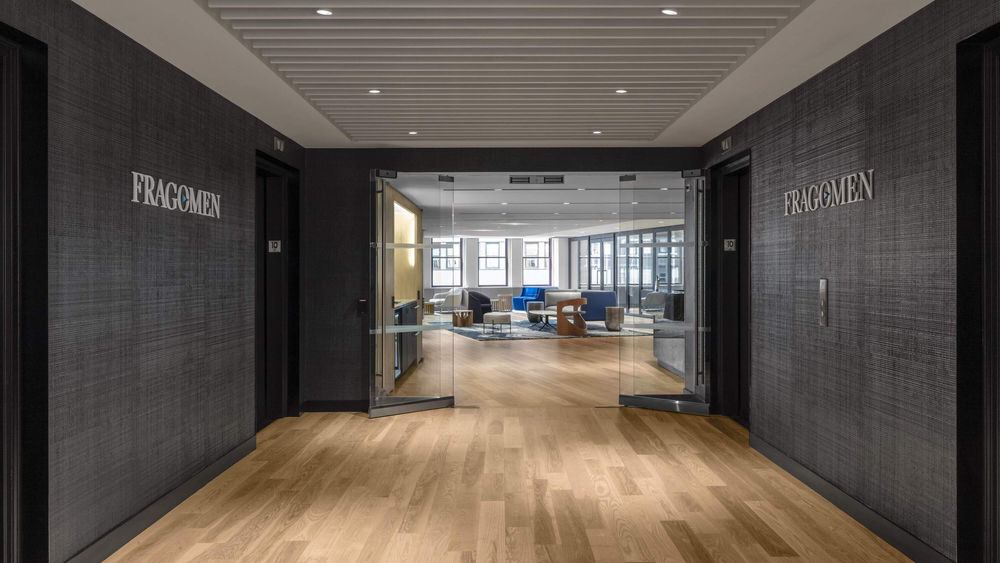 If you're wanting a darker, more traditional flooring color for your space, smoked hardwood and ash floors are yet another luxurious twist on flooring. To achieve the result, the wood is smoked in a chamber that unleashes ammonia.
The reaction produces a shade characterized by a rich, dark, smokey look. Because of the wood's natural elements and the chamber's conditions, the exact shade is indeterminable before smoking.
While smoked hardwoods are elegant and beautiful, dark honey and copper hues embody the phrase, "home is where the heart is." We always want to warm our end-users' hearts and truly make them feel like they belong in their space.
Of course, we want to feel comfortable before utilizing these colors as well. To gain ease in using new colors, start by finding inspiration in existing projects, which already make use of these trending colors.
Patterned Flooring for Character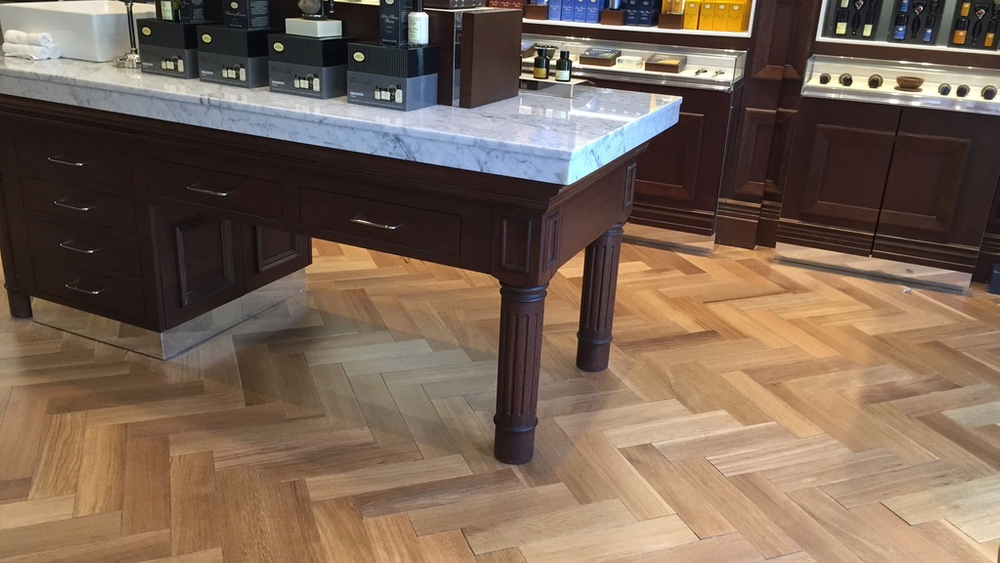 It may seem trivial, but switching up the placement of wooden floor panels can significantly boost your design factor. After all, flooring can be as much of a focal point as any other element in a room.
Patterned flooring trends add personality to multi-family projects. It's the perfect way to merge the character of end-users with that of their new home.
Add flair to existing decor by arranging identical or similarly colored wood panels to create herringbone, triangle, square or more unique patterns. We make it easy to mix and match by offering a range of panels to create patterned flooring.
Sustainability With Reclaimed Wood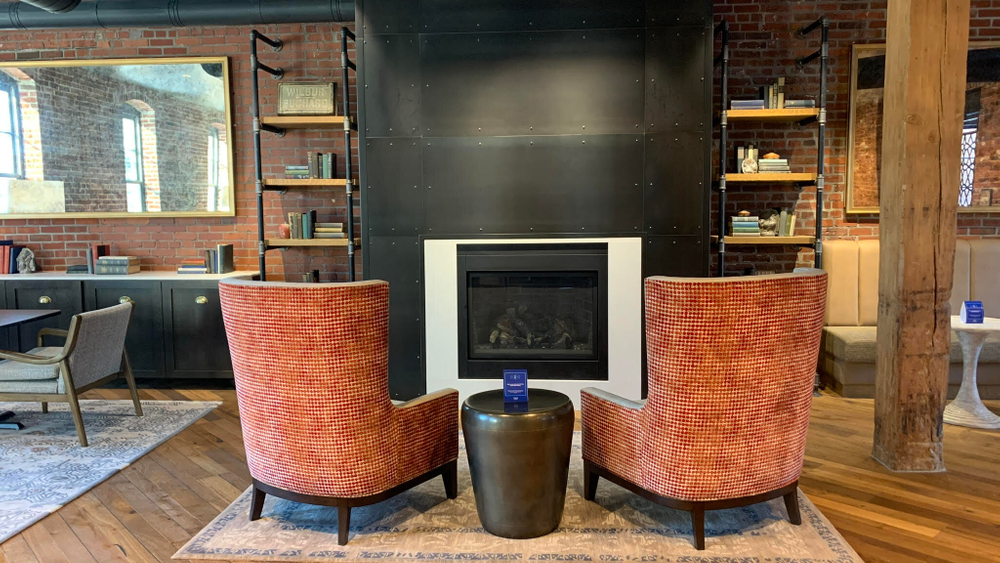 It doesn't get woodier than reclaimed wood!
Like smoked wood, reclaimed wood offers a darker look and a cozy feel. However, unlike the former, reclaimed wood tends to be more weathered since it's already been seasoned by use.
Reclaimed wood flooring may come from warehouses, barns, factories, old ships, unused wine casts and other sources where wood can be salvaged. People choose reclaimed wood because:
It has historical significance or holds a story.

It has a unique look and strong character.

It is eco-friendly and produces low waste.

It is long-lasting and durable.
Having a story behind architectural work is one way to insert meaning into a final piece. Combined with the exclusive tone reclaimed wood offers, it's truly a rare and original element.
Commercial and residential designers will also appreciate that reclaimed wood leaves them guilt-free since you're using what's already there. And because it is long-lasting, clients or end-users won't have to replace their flooring anytime soon.
Additionally, reclaimed wood allows for larger pieces to be cut thanks to their strength. This means there is low waste. And it leads us into our final flooring trend for 2022.
An Enhanced Finish With Bigger Panels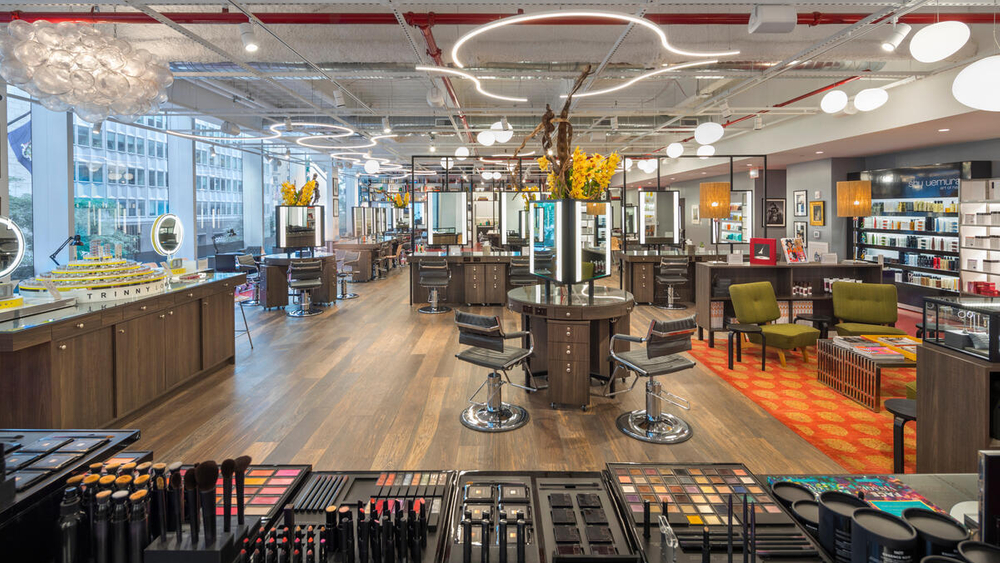 Wider and longer floor panels are gaining in popularity for a few reasons.
Larger panels boost continuity by creating a more finished, less choppy look. This is similar to the use of the same colors throughout a home. The more put-together an area feels, the more welcoming it is for the end-users, whether it's for commercial or residential use.
A more harmonious finished project also suggests there's a brilliant architect or designer behind it.
Stay Resourceful as You Keep Up With the Trends
Our predictions of flooring trends in 2022 included bleached wood, honey-colored flooring and bigger panels, and we offer all of these in our wide catalog of products.
We also focus on sustainability as our 1/10" thick wear layer uses 1/6 of the virgin wood per square foot of area compared to convention 3/4" thick strip flooring. Plus, we're FSC® certified by request and always FloorScore Certified.
Here's another trend to carry into 2022: high-quality flooring with low maintenance needs.
Our engineered hardwood is infused with acrylic in the top layer, resulting in 300% higher durability levels than standard wood flooring. This means less wear, reduced scratches, and a longer life cycle. Easy maintenance is an added bonus.
Request a quote from our team here at Nydree, and let us help you find the solution that will work best for your next high-end residential project.