When most consumers, whether they be homeowners or business owners, select flooring for certain rooms in a home or facility, most of the time they're deciding between the likes of carpeting, tile, hardwood, linoleum or stone. But for interior designers, project managers and contractors that really want to add some pizzazz to their clients' properties, one innovative, creative and eye-popping technique is to actually blend more than one type of flooring into the design. While you can technically get as creative as you'd like with this strategy, this post will primarily focus on arguably the two most complementary flooring types – hardwood and tile.
Here's a closer look at some of the designs that have been installed in various buildings around the country and how the particular strategies can make for a lasting impression in commercial facilities for the likes of prospects, customers and business partners:
Mixing Hardwood and Tile
Traditionally, you might think that "mixing" tile and hardwood is nothing more than transitioning between different rooms or different parts of a facility by utilizing the two materials. That's certainly not the case anymore, and designs are popping up all over that actually interweave the two types of materials into the floor itself. Here's a closer look at some inspirations for your next creative flooring project:
The Splash Effect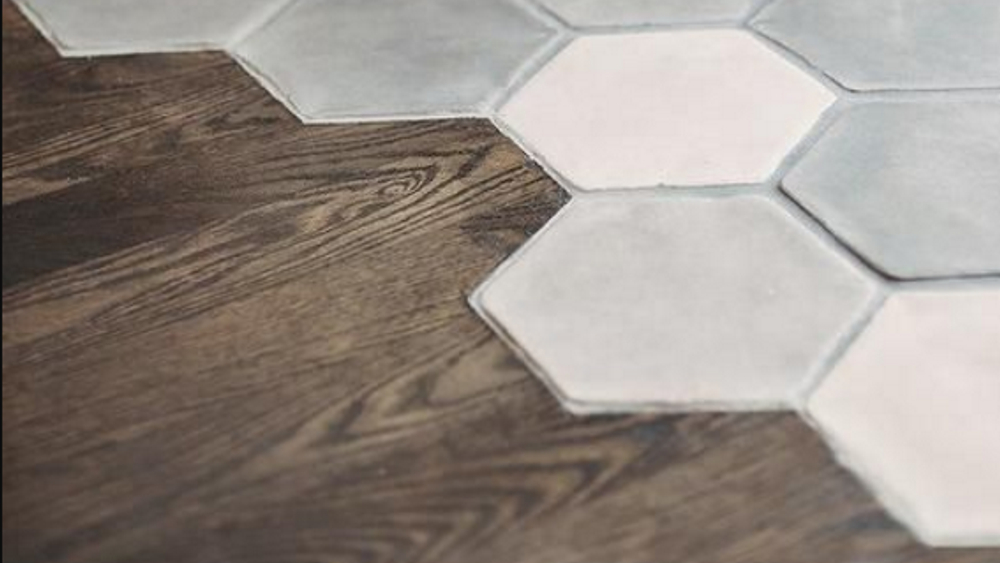 This photo showcases the "splash effect." As you can see, it's tile in a splash-like pattern with wood on the exterior. It's ideal for areas of a building that may become wet, like kitchens or break rooms for instance. It's also one of the easier installations to administer when it comes to tile/hardwood mixes because there's less labor involved in cutting, shaping and placing the individual pieces to form specific patterns.
Tile Inlay Accent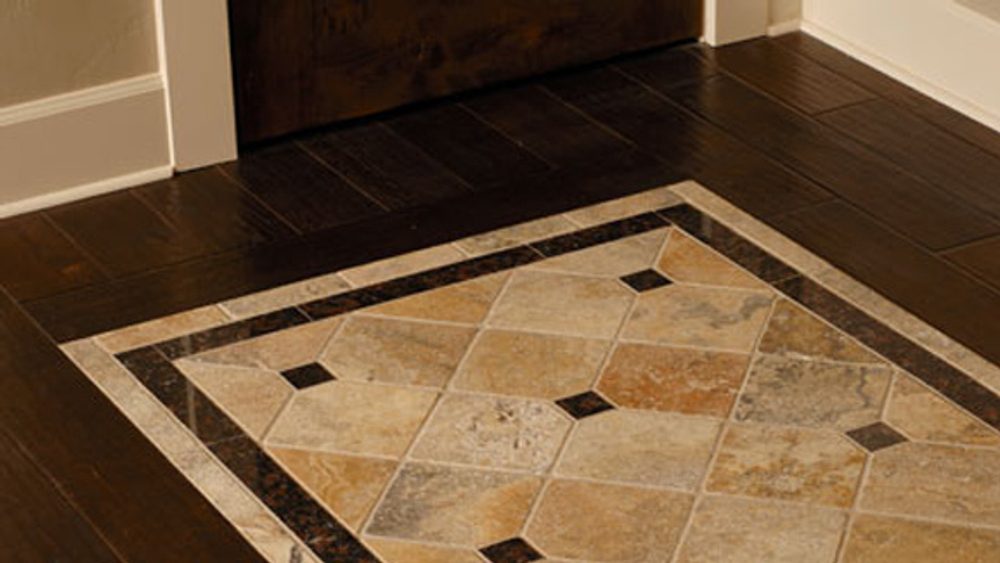 Another popular design for small rooms involves using either tile or wood in a rectangular format. Common examples of where this may be found include commercial restaurants that offer private, elegant dining rooms for larger parties. In the example here, the rectangular portion of the design is tile and the remaining flooring is wood. You can also design the floor so that tile borders a rectangular wood floor portion of the floor.
Basket Weave Patterns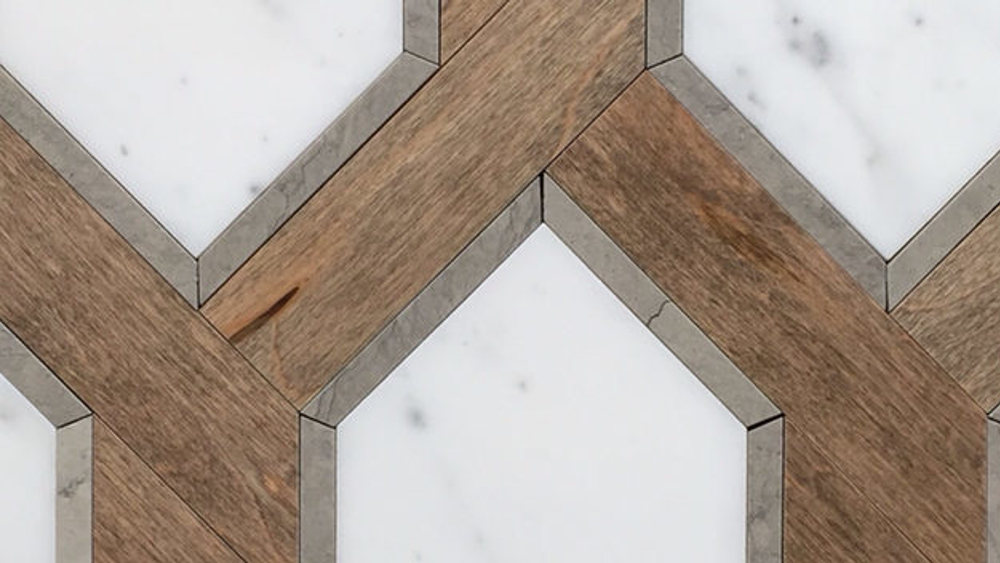 Ideal for a lobby or entrance area of a commercial facility, this type of design involves the use of floor squares to create an elegant pattern. In this example, wood floor planks are used to border tile squares to form the pattern, but it can also be done the other way around, where tiles are used as the border for wood squares.
Stairs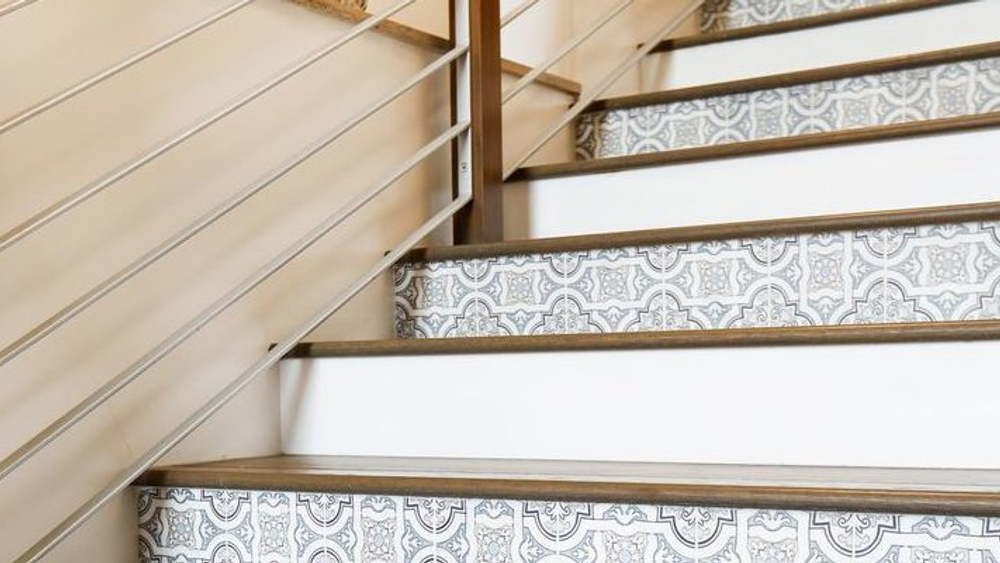 Wood, tile mixes aren't just ideal for ground floors, but for stairs as well. Take a look at the example here, which features wood stairs, with tile used as the backboards. This type of design might not be applicable for all commercial applications, but it could also be a great eye-catching fit in certain environments, like more historic establishments with second floor areas or businesses that are designed to cater to a younger crowd.
Mixing wood and tile can really allow you to create some creative, eye-catching designs for buildings so that your clients can capture more attention, positive word of mouth and, ideally, business.