There are many considerations when it comes to designing and building commercial property, especially when it comes to flooring. You need strong, high-performance flooring that can withstand the normal wear and tear caused by heavy foot traffic.
When thinking about commercial flooring ideas, how do you know which type of flooring is right for your building? Nydree flooring products offer a variety of flooring materials, styles and colors that work in many commercial settings. Let's explore the features and benefits of each type of flooring material and how they can fit into your building design.
Wood Types
Unlike laminate flooring which can mimic the look of hardwood, Nydree flooring is made from engineered hardwood, meaning you get the beauty of natural wood with the added benefits of our manufacturing process.
Up to 300% stronger than standard wood floors, Nydree hardwood is designed to hold up to high volume traffic and outperforms alternatives such as bamboo and laminate flooring. Nydree products are available in four different wood species: ash, maple, oak and walnut.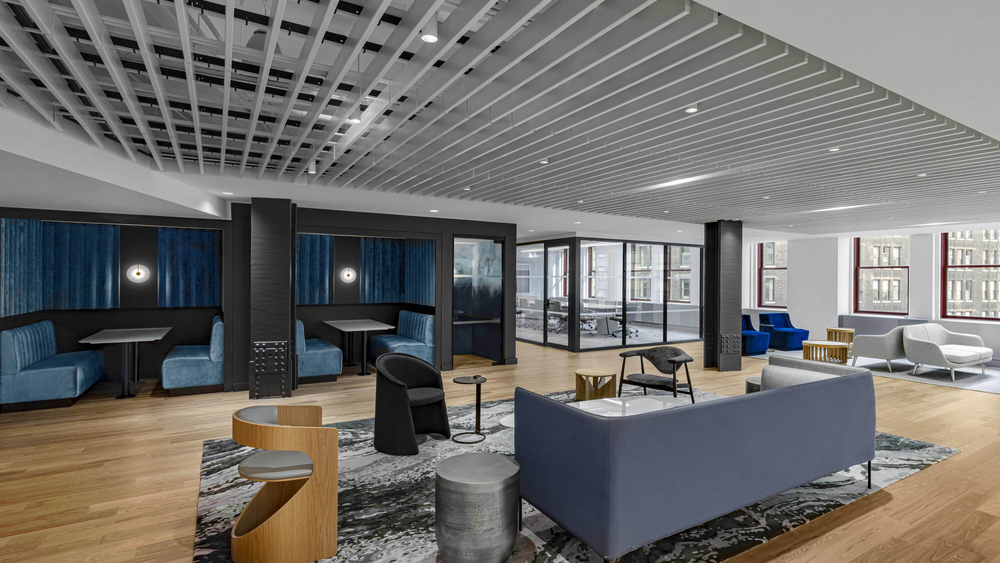 Ash Flooring
Ash flooring offers a unique look with a distinctive grain pattern. Our Ash Natural flooring, shown above, showcases the exceptional beauty of this wood. The distinctive patterning draws the eye—making it a perfect option for any area of a building that needs a strong architectural focal point.
Built to meet the demands of commercial interiors, ash is very durable, and its natural grains help scratches and dents appear less noticeable, making it a solid choice for high-traffic areas.
Maple Flooring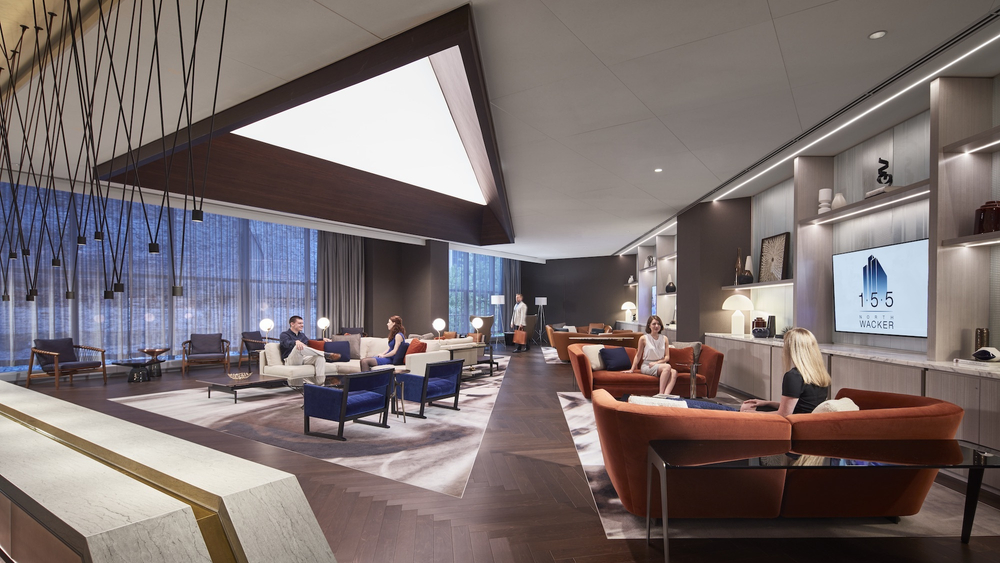 Nydree's Maple Flooring, shown above in Cider, is the most versatile of our product ranges, offering near-limitless combinations of colors and patterns, ready to match the needs of any type of commercial space.
It's no surprise that maple is one of the most common wood flooring choices in buildings across North America as maple floors are particularly prized for their strength and durability.
Oak Flooring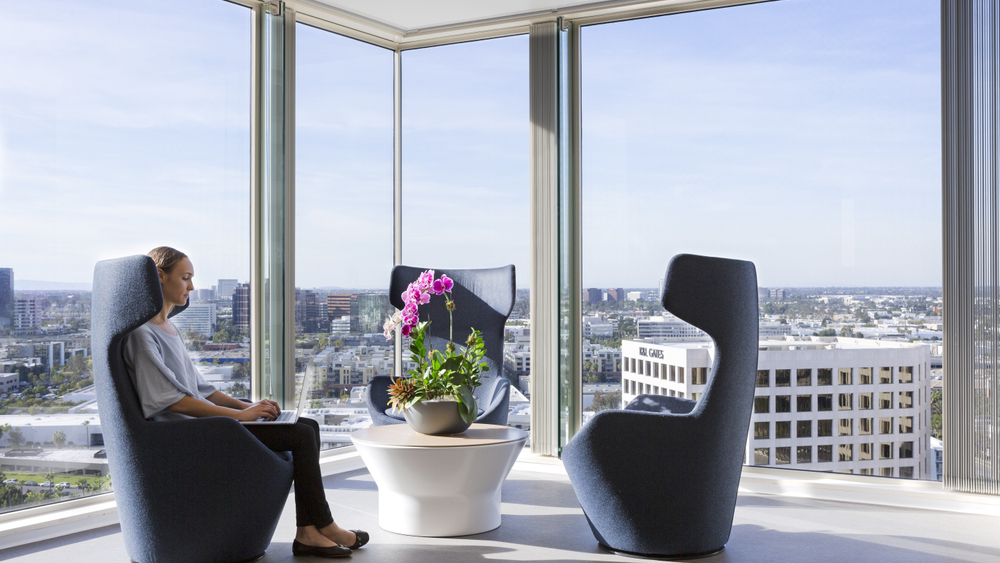 Oak flooring has a timeless appeal that works especially well in the commercial sector. Shown above, our Plainsawn White Oak finish flooring is great for highlighting common areas and can withstand continuous wear and tear all throughout a building.
White oak is particularly valued for its density, strength and resiliency — and because of its high tannin content, white oak is also resistant to pests and fungal damage. The distinctive open grain structure of oak is instantly recognizable, and our options allow you to create spaces that can match many different design and style requirements.
Walnut Flooring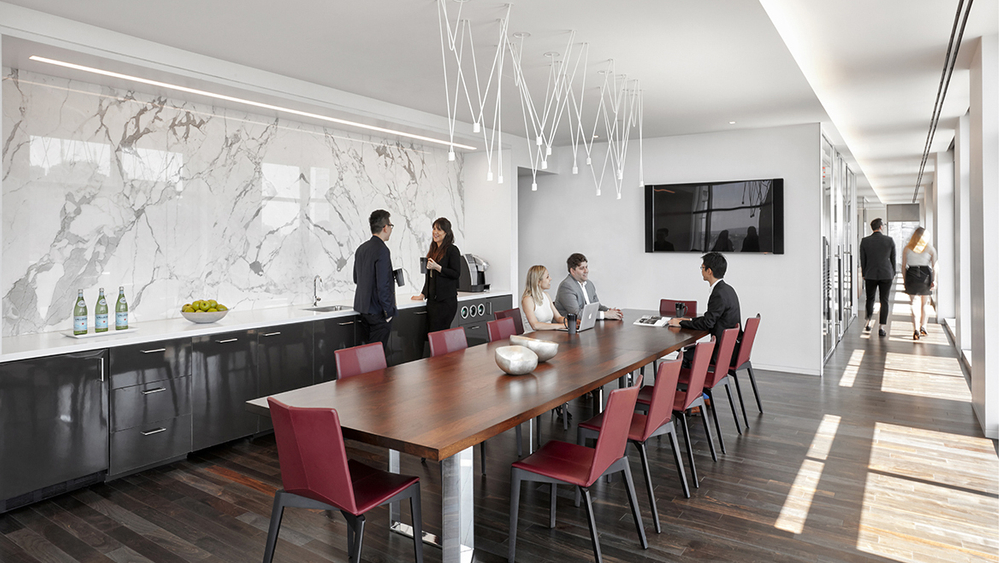 Prized for its attractive grain pattern, rich depth of color and ability to age well, walnut flooring can enhance the design of any high traffic area.
Featuring our unique Pedestrian 2.0 finish, our walnut flooring offers the durability of our acrylic engineering, allowing it to hold up in commercial buildings where other wood products cannot.
In the above picture, you can see our walnut floor in a Steel Gray finish — perfect for a striking design that is ideal for eye-catching common areas like lobbies, reception rooms and other areas designated for public gatherings.
A High-Value Flooring Option for Residential Spaces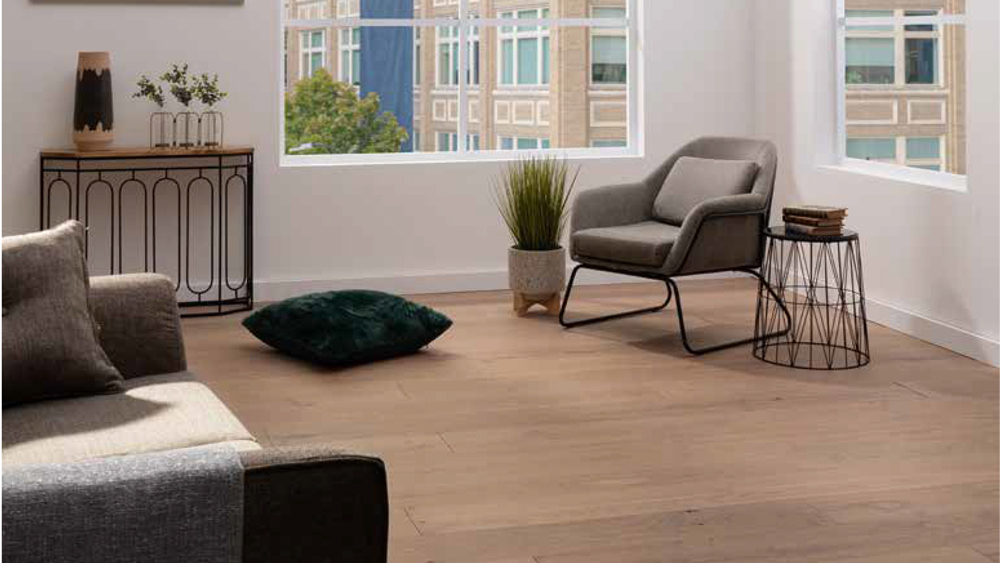 The Maverick Collection takes Nydree's sought after high-performance to the next level. For multi-family residential spaces like condominiums, apartments and hotel guest rooms, Nydree's Maverick Collection offers world-class performance, fast installation and value pricing.
Flooring in the Maverick Collection features Woodura® surface technology. Maverick is resistant to indents from high heels, toys or dropped objects, and holds up better against wear and tear from running pets or children's toys. With outstanding impact and wear resistance, these easily installed floors are suitable for virtually every room in a multi-family or commercial space. For maximum dent and wear resistance specify our line of acrylic infused products.
Color Considerations
As you've been exploring flooring ideas for your commercial space, color is no doubt an important factor in your decision-making process. While there are many hues and tones to consider, perhaps the biggest question is whether you want to go light or dark, depending on the size of the space and its intended use.
Light Wood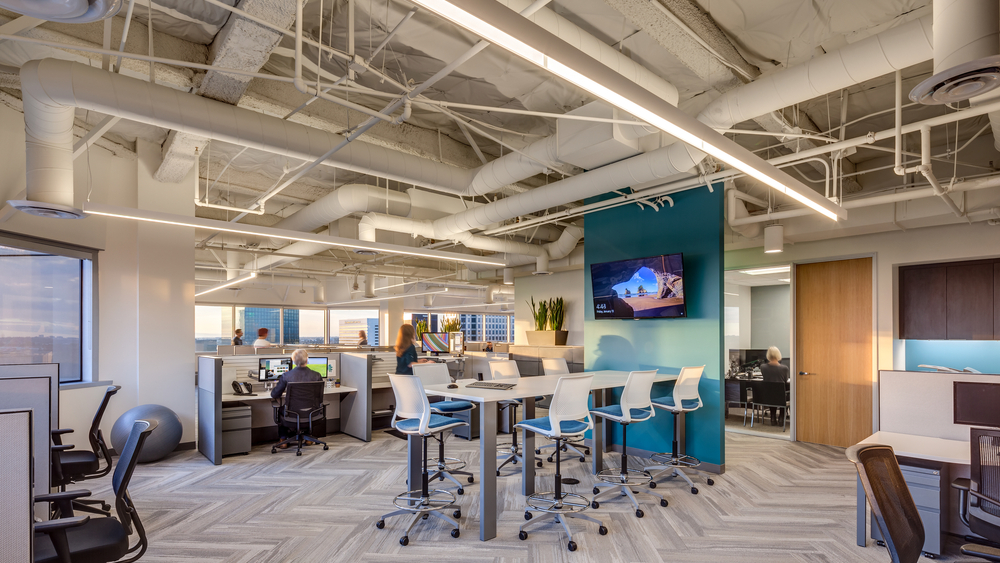 A lighter wood helps create an airy impression. Just look at this light-filled location above where Ash Vanilla flooring has been used to create a sense of space and openness. It also works well in spaces where there is little natural light because it is more reflective.
Using light wood is currently a trendy and extremely flexible option: Your flooring will match almost any decor and furniture, making it a great investment for the long term.
Light floors also tend to reveal the natural whorls and grain of the wood more clearly, making the natural beauty of the wood more of a design feature. It also shows more texture and tends to hide more of the wear and tear that can occur in heavy traffic areas like office buildings, hotels or restaurants.
Dark Wood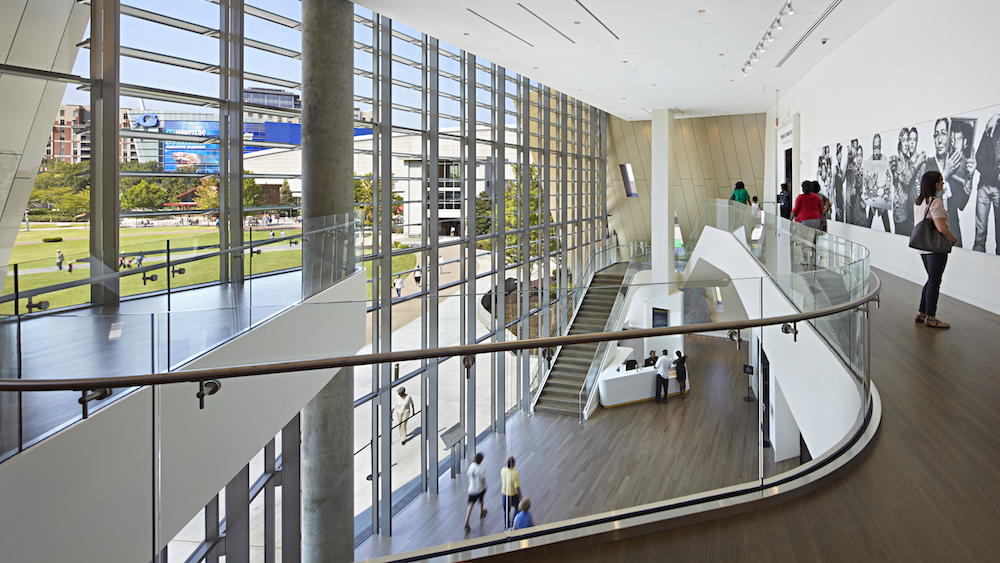 If your space has a lot of natural light already, you may want to consider a darker finish. Darker woods create a feeling of warmth, intimacy and luxury, as you can see in the example above, where our custom oak wood flooring has been finished with a dark stain.
Darker flooring also tends to have a more uniform finish, showing less of the natural patterns of wood. However, dark woods do tend to show imperfections more quickly, so may be more suited to areas of your building that don't see extremely heavy foot traffic, unless you have it finished to accommodate the heavy traffic.
Mixing Dark and Light Wood
Mixing light and dark wood opens a lot of different options from a design perspective. You can create patterns that make your floor a décor element without having the upkeep of carpet.
You can also place wooden planks at various angles to create cubes, chevrons, herringbone or basket weave patterns that are very striking. Installing matching baseboards, stair risers, railings, cornices and other decorative accent pieces enhances the effect even further. You can even incorporate branding into your flooring — a great idea for offices and retail buildings.
Board Width
One variable you may not have considered is board width: Whether you choose to go with a wide or narrow plank can have a huge impact on your design.
With a wide plank, you create a modern yet rustic finish. The wider canvas allows more of the wood grain to show through, allowing your flooring to showcase its unique properties. However, the larger dimensions of wide plank flooring may be overwhelming in smaller spaces.
Narrow plank flooring is an excellent choice for those smaller spaces. It can also create a clean and contemporary feel in larger spaces but don't count it out in your more traditional design plans. It has a formal and sophisticated style that can add a touch of elegance to more classic building designs, too. Keep narrow plank options in mind for our custom pattern options. Chevron is an excellent option in narrow plank when timeless design with character is important.
Finish
When it comes to commercial flooring, you need options that still look visually appealing while standing up to some serious wear and tear. Infused wood flooring includes a finish that combines the natural beauty of wood with the strength of acrylic and ceramic. This finish is visually indistinguishable from the traditional finish of wood flooring, except it has much better performance characteristics.
Nydree's real wood flooring goes through a proprietary acrylic infusion process that sets us apart from every other wood floor on the market.
Nydree flooring can be finished in an almost endless variety of ways — just look at some of our favorite projects to see flooring ideas for every design aesthetic.
Inspired?
From corporate to hospitality and multi-family residences, Nydree's style and durability make it the ideal choice for your building designs. Contact our highly trained representatives for technical assistance, color and species advice, to receive a free sample and to get a quote for your project.