Commercial business owners are seeking the ultimate architectural designs that are both aesthetically pleasing, easy to install and simple to maintain. They are asking architects to design the ultimate commercial space, one that can handle heavy foot traffic while adopting the overall theme of their restaurant, hotel, or retail store.
As an architect, wood flooring has continued to be a popular trend for commercial building design. While thinner wood planks give an elegance and modern sophistication to the room, wide plank flooring is gaining popularity in the commercial building sector.
Characteristics of Wide Plank Flooring
Wide plank flooring is solid and engineered wood planks that are wider in length than typical boards. Most wide planks come in 5-inch widths, yet you can find some that are as wide as 7 inches or more. These planks are also usually longer than thinner plank boards. You can find wide plank flooring in all types of wood grades, from hardwoods to soft woods, as well as traditional and exotic wood species.
Design Aspects of Wide Plank Flooring
Wide plank flooring may be desired by clients who are looking for a more rustic appearance to their commercial space, such as a farm-to-table restaurant or a hotel in more rural location where they want to create a more traditional or country theme. Yet it can also be used for modern applications when selecting darker finishes that bring a sense of sophistication and luxury to the space.
Because the planks having a much wider surface, it can add an artistic flair to the commercial building when the wood grains and knots are more pronounced. These wide planks are perfect when your client is seeking a more distressed appearance and theme to their interior design style. With the wear-and-tear that hospitality and retail businesses see from the high amount of foot traffic, wide planks can not only hide dents and nails well, it can make the imperfections seem like a natural part of the appearance of the floor to increase the rustic atmosphere of the commercial space.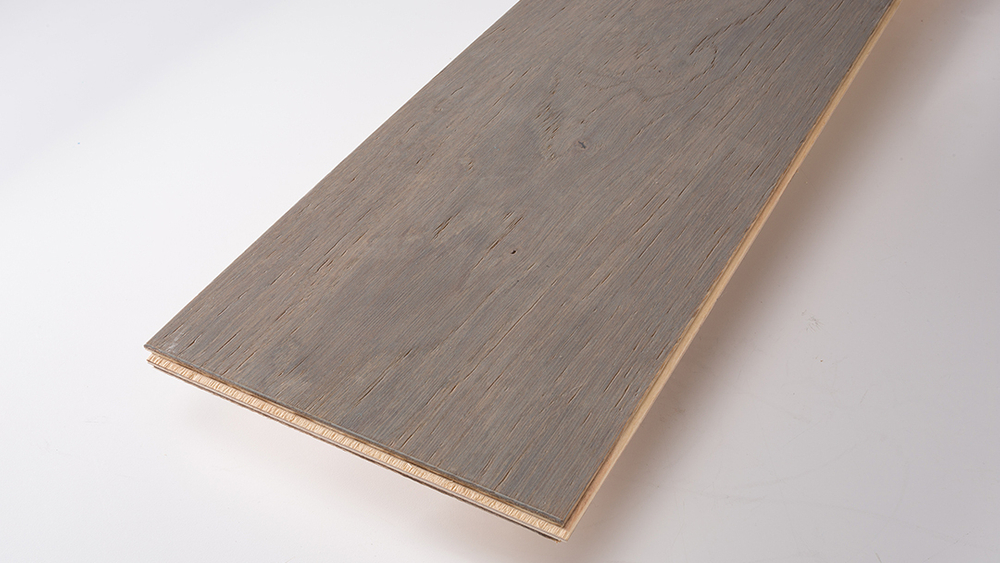 Numerous Pattern Designs
Even though the wider planks can take up more floor space, requiring fewer pieces to be installed, there are still numerous patterns that can be laid out across the commercial floor based on how large of the area that will be covered in this material. You can select herringbone, brick, cube, double herringbone, basket or a random design. Many other architects may mix wide planks with thinner planks to make the flooring a focal point in the space, which is ideal for smaller spaces where you want guests to feel awed about visiting your commercial establishment and to draw them into the room.
Considerations When Designing with Wide Plank Flooring
Many commercial business owners with clients may jump at the opportunity to get wide plank flooring because there are fewer seams that can trap dirt and moisture, so the wood flooring is easy to clean and maintain. Yet keep in mind that wider planks can undergo more shrinkage and swelling based on the humidity and temperature in the space. So, solid hardwood flooring may not be ideal in commercial spaces that may experience sudden temperature and moisture changes.
Instead, many architects are designing commercial flooring projects with engineered wide plank flooring. Engineered wood flooring, especially flooring infused with an acrylic resin, has more dimensional stability than standard wood yet is still made of real hardwood. So commercial clients can still bring the warmth and beauty of wood flooring into their building without worrying about the boards splitting, cupping or warping due to drastic humidity and temperature changes. In addition, the wide plank flooring with acrylic resin is also 300% more dent resistant. So it can handle the enormous amount of daily foot traffic found in retail shops, hotels and restaurants.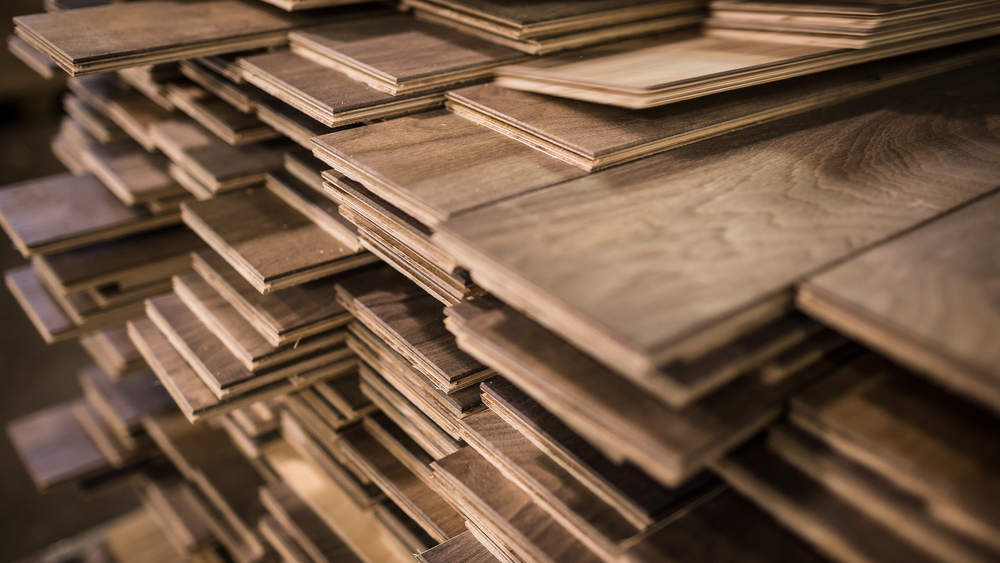 Consider Wide Plank Flooring for Your Next Commercial Design Project
There are many things you have to consider when designing and overseeing flooring projects for commercial business owners. From the design concept to the finishing touches at the end of the project, you want to design the ultimate flooring that brings together the other architectural aspects of the building while providing ideal functionality and durability to the space.
Wide plank flooring is becoming the number one choice for architects due to its unique designs and durability. Here at Nydree Flooring, we offer 7.5-inch natural wide plank wood flooring that has been combined with acrylic resin so that it is 3 times stronger than standard wood flooring. Available in a range of different finishes, your clients can have incredible floors that will last nearly a lifetime.