For retailers, creating the ultimate display for their products can have a significant impact on sales. The right retail display will draw window shoppers through the front door and have them linger longer inside the store, increasing the chances of making a sale. We have gathered together 12 of the most eye-catching retail display ideas that may inspire you to develop something that will capture your customers' interests.
Animal Habitat Going to the Birds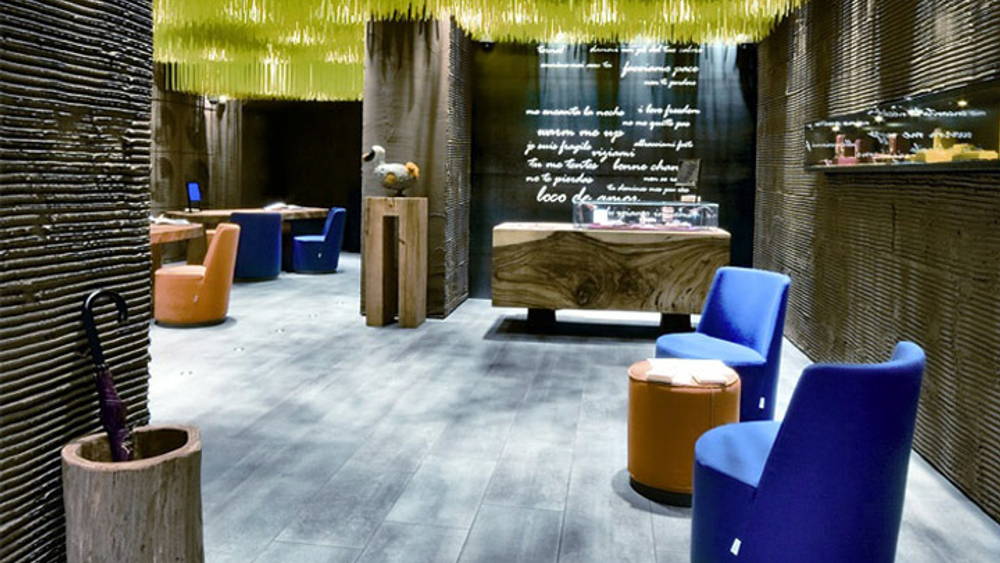 From retaildesignblog.net
When you enter the Dodo Boutique, the whimsical design and vibrant colors instantly pop out to both the eyes and the senses. This specialty jewelry boutique played on its namesake -- the extinct dodo bird -- to create an interesting upside down habitat with green tubes almost mimicking grass hanging from the air while there are blue chairs, a blue hallway and a grayish-blue floor to complement the look. The walls look like wet sand designs as jewelry rests on green display features.
Combining Nautical Theme with Breezy Clothing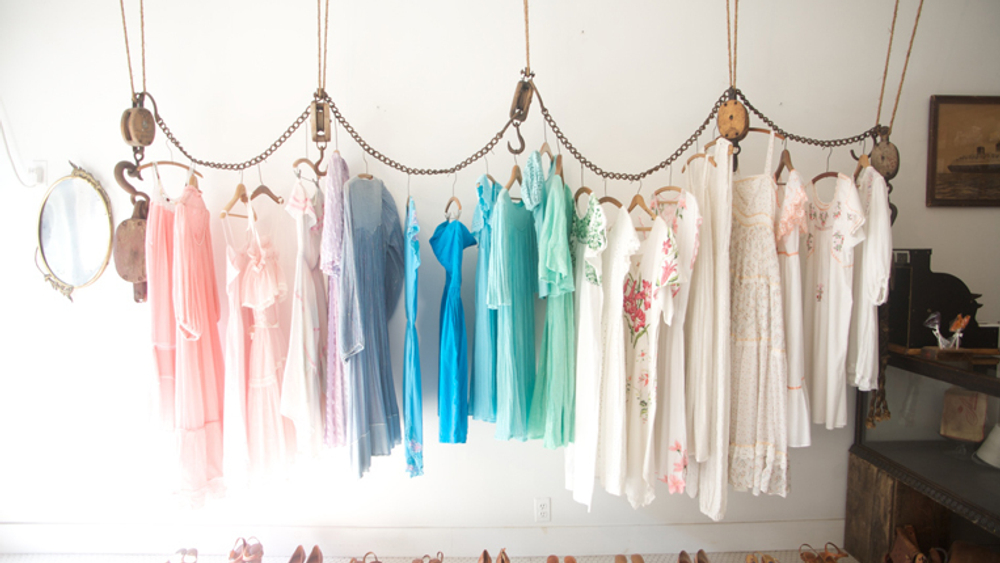 From ohjoy.blogs.com
One of the most annoying things about going clothes shopping is trying to view all the clothes on the racks. Store 518 revamped this approach and took a seaworthy idea to their store displays by hanging their clothing on chains attached to vintage pulleys. Not only does it give you an easier method to browse for clothing, it provides a playful, beach theme where you can imagine yourself running along the sand with the clothing flapping in the breeze.
Performance Art Brings Life to Displays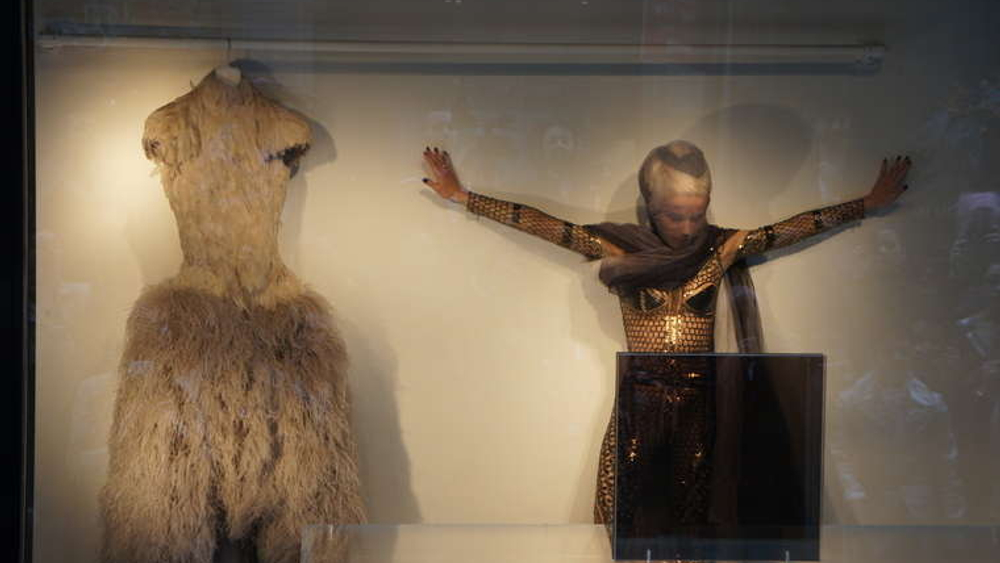 From cdn.trendhunterstatic.com
People love watching live shows and performance art. So why not bring that to a store display? This concept was adopted by the luxury department store Barneys as the staged event brought flocks of socialites to see Daphne Guiness place herself on display in the window.
Food-Themed Accessories for the Seasons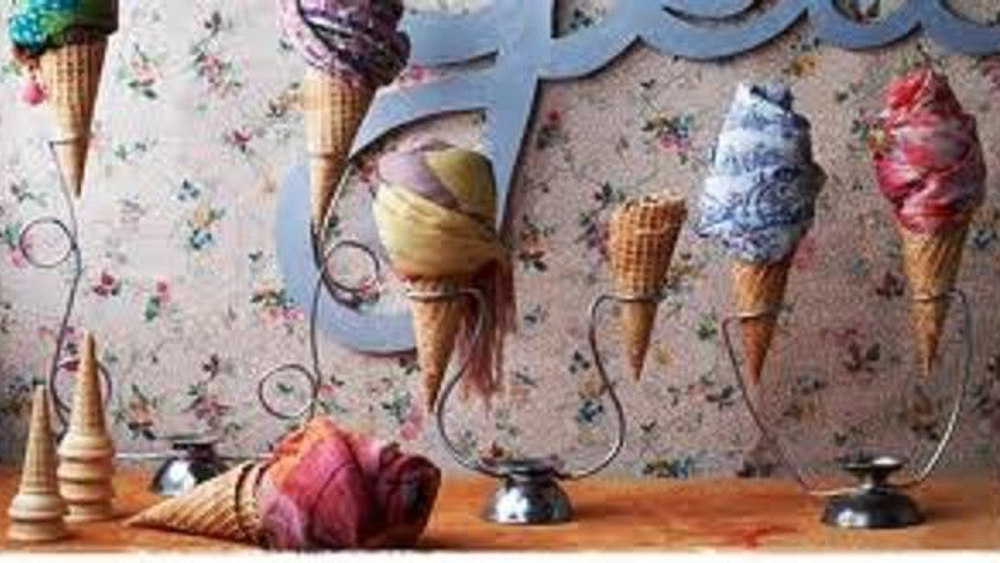 From cdn.trendhunterstatic.com
When you think about summer, you imagine barbecues, swimming and ice cream. Anthropologie took this idea to their displays to entice people to purchase their summer clothing by making their scarves look like ice cream cones. With a creative twist of a scarf and a waffle cone in a holder, these displays bring a playful nature to their clothing that is hard to resist.
Surreal Creativity Made from Recycled Trash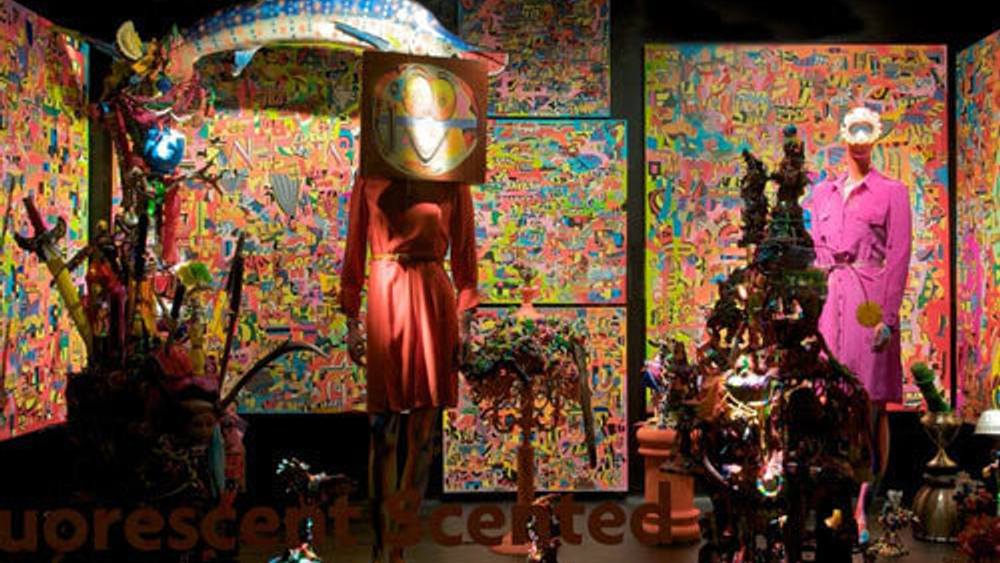 from 1.design-milk.com
Some displays are so lackluster that you simple don't see them. Yet you will definitely stop and stare at this surreal retail display creation. Another display from the designer clothing store Barneys shows a colorful and eccentric display made from pieces of recycled trash and melted garbage that makes you stare in wonder.
Garden Enchantment to Tease the Eyes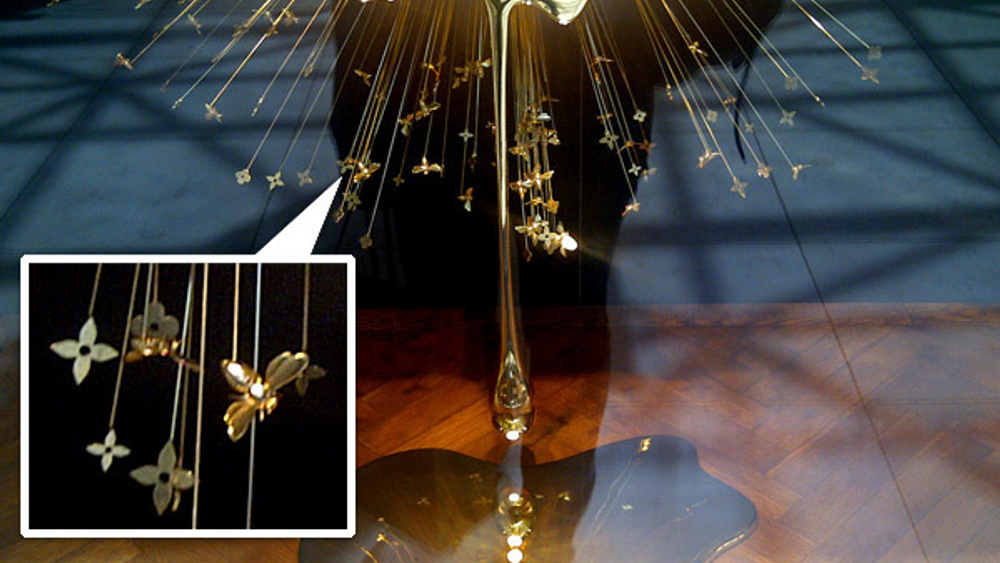 From www.notcot.com
Golden butterflies, dragonflies and flowers highlight these retail displays at Louis Vutton to create a whimsical fairytale scene. The stands themselves look like dripping gold water or nectar striking the floor and forming a puddle as people may be intrigued enough to see what other garden delights are inside on shelves.
Flowery Florals Taking the Stage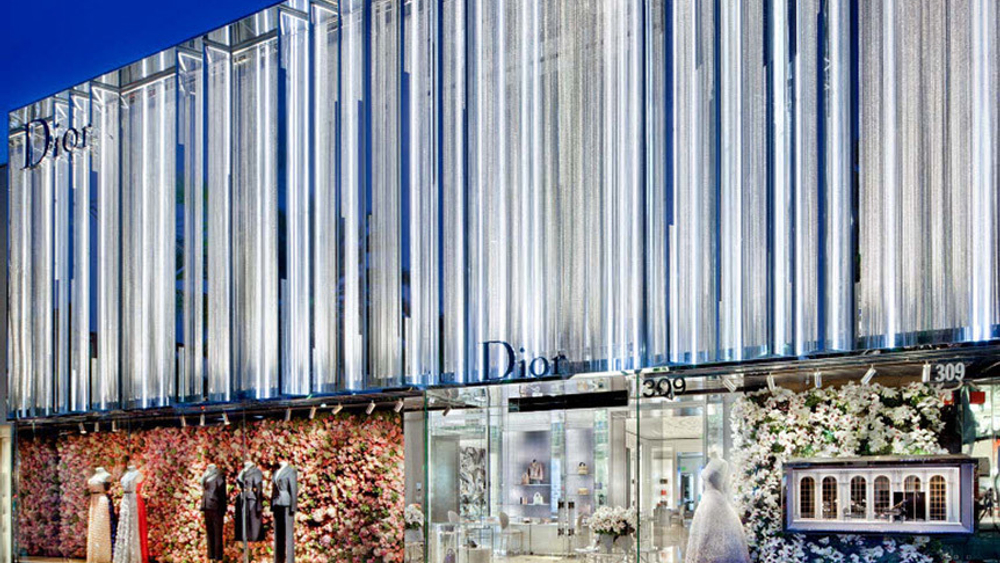 From static.highsnobiety.com
When selling flamboyant apparel, you need to have a display that captures this theme to the fullest. Dior accomplished this with their abundant floral displays that highlight the clothing while bringing an elegant and sophisticated aspect to their retail displays.
Gearing Up to Take to The Road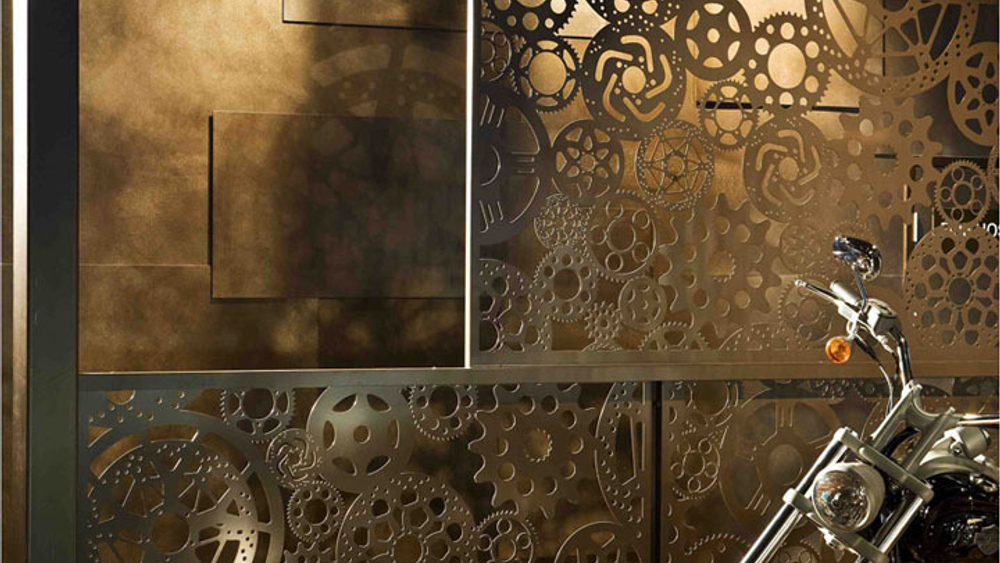 From retaildesignblog.net
When you hit the open road, you want the most powerful vehicle for your journey. At Fraser Motorcycles, they created fascinating retail displays that showed off their motorcycles in the most appealing way to gearheads by emphasizing laser-cut gear designs along the walls.
Cardboard Cutouts Shopping for Books
From cdn.trendhunterstatic.com
When you want people to walk in and buy things, you can illustrate the actual action with playful cardboard cutouts. At Hermes, they created cardboard cutouts of female and male shoppers browsing through paper books to entice people to do the same.
Interactive Digital Screens Bring the Displays to Life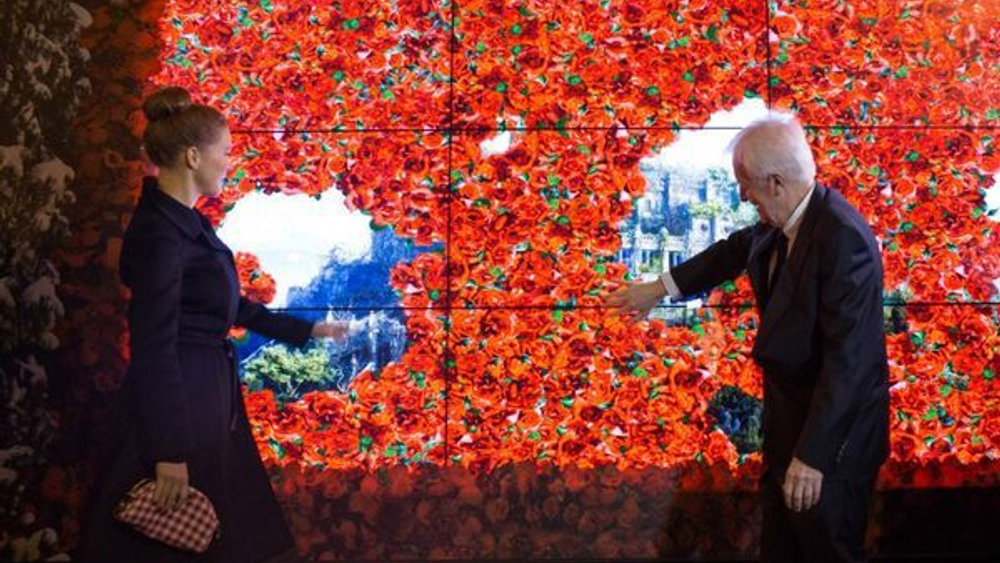 From cdn.trendhunterstatic.com
At Galleries Lafayette, they brought the Beauty and the Beast fairytale to people through an interactive digital screen where people could touch the screen of virtual flowers to show what lurks beneath. Each display is beautifully created as people can have fun moving the flowers to unveil the delightful pictures.
Paper Sculptures Showing a Peek of Underwater Worlds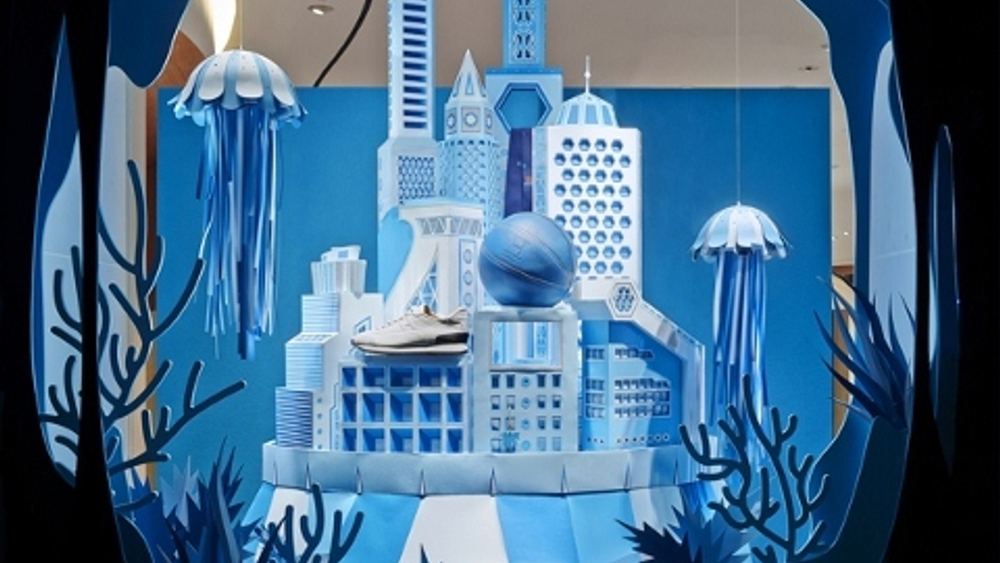 From editorial.designtaxi.com
So much can be done with paper art, as Hermes decided to bring underwater landscapes and cities to dry land in their engaging retail displays. The displays are made entirely of paper as it creates an almost 3-dimensional effect. People can see the underwater city of Atlantis and ocean scenes as they feel their imagination swept away by the paper tides.
Origami Pods Creating Dimensional Effects.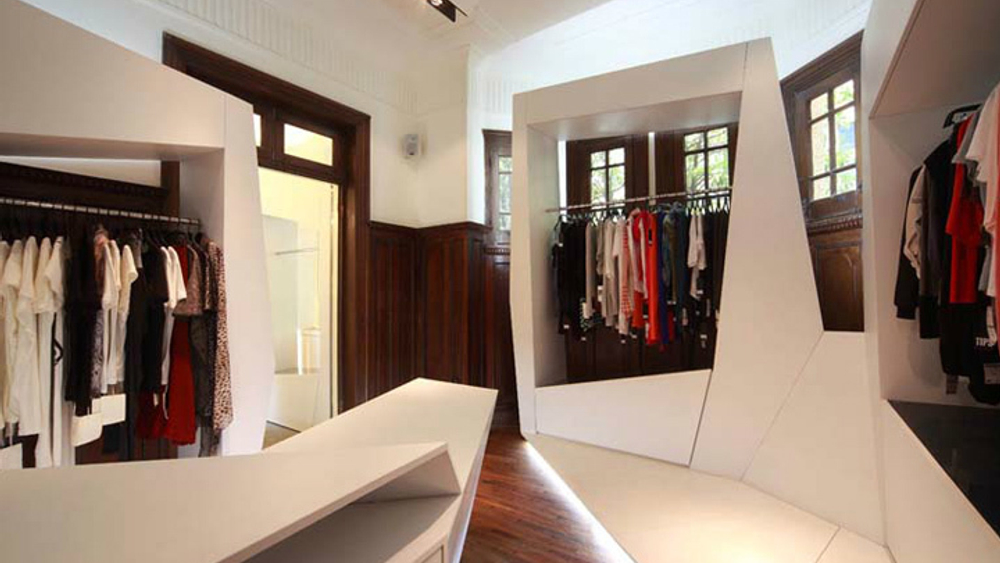 From retaildesignblog.net
Having ordinary white walls to display clothing can become a bit boring. To bring new life to these displays, TIPS fashion store created freestanding wall displays made to look like origami pods. These pods give a depth to the displays that allow the clothing to be further emphasized to customers.
Hopefully these retail display ideas may get the creative juices flowing to where you may want to change the displays within your own commercial business. By having an engaging display for your products, customers will have to stop and stare as they will want to see what you are selling