Nydree Flooring has been making a name for itself in the flooring business since the 1960s. Named after a historic horse farm in Albemarle County, Virginia, the flooring products that Nydree manufactures are the result of decades of hard work, business integrity and discerning taste. The high-quality engineered hardwood flooring is found in public buildings, restaurants, residential spaces and offices all over the country.
Since the 1960s, Nydree has grown leaps and bounds, providing customers with the flooring of their dreams. Let's take a look at how Nydree has evolved over the years.
"We Will NOT Compromise on Quality."
Barry Brubaker founded the flooring company after working in other construction materials businesses for years and refined the process for manufacturing Nydree's wood planks over the decades. Nydree now produces an even more reliable, high-performing engineered wood floor trusted by designers, builders, homeowners and architects around the world.
Barry officially launched the Nydree brand in 2001, with the company's acquisition of Gammapar. Nydree also purchased its primary competitor, PermaGrain, in 2003. When the merger took place, Nydree was able to expand and began developing a new manufacturing process that was more efficient and sustainable than traditional methods.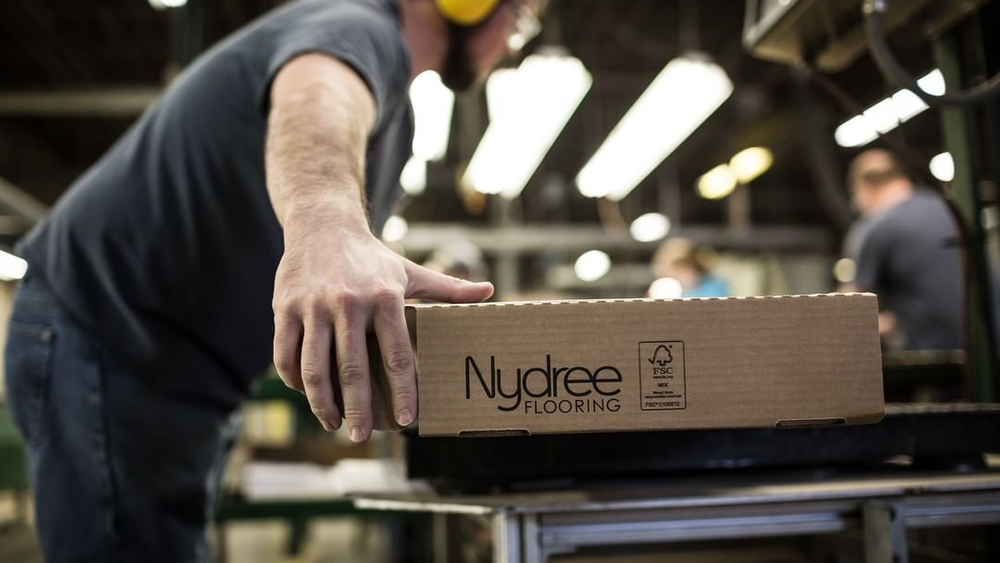 "Gammapar and PermaGrain were started in the 1960s and were using Cobalt-60 rods," explains Jason Brubaker, Barry's son, co-owner and Vice President of Sales at Nydree.
These cobalt rods were kept in a tank of water and used to chemically alter the flooring planks in the manufacturing process. "We would fill these metal canisters with liquid acrylic and add wood to these canisters," explains Jason. "If you hold the canisters up next to the cobalt for a certain period of time, it would polymerize the acrylic into the cell structure of the wood. And that would give you the acrylic infusion — the hardness that people know us for."
However, there were a few issues with Cobalt-60. And though still used in a few industries today, it is a highly regulated material.
The team at Nydree knew an alternative, more efficient process was needed, so they developed a proprietary heat-and-pressure combination process. "A much higher capacity process, and there's a higher rate of production," says Jason.
Nydree has perfected that process to create a product that's stronger and more durable for everyday use — and better for the planet in the long run. Take a look at these specs to see their incredible qualities:

The planks are UV-cured with a benzophenone-free finish.

The flooring comes with a substrate made from marine-grade plywood for a highly water-resistant product.
Nydree products are tested for abrasion and damage resistance, resulting in a long-term solution for flooring. This product, along with its manufacturing method, aligns readily with Nydree's core values as a company.
Nydree Family Values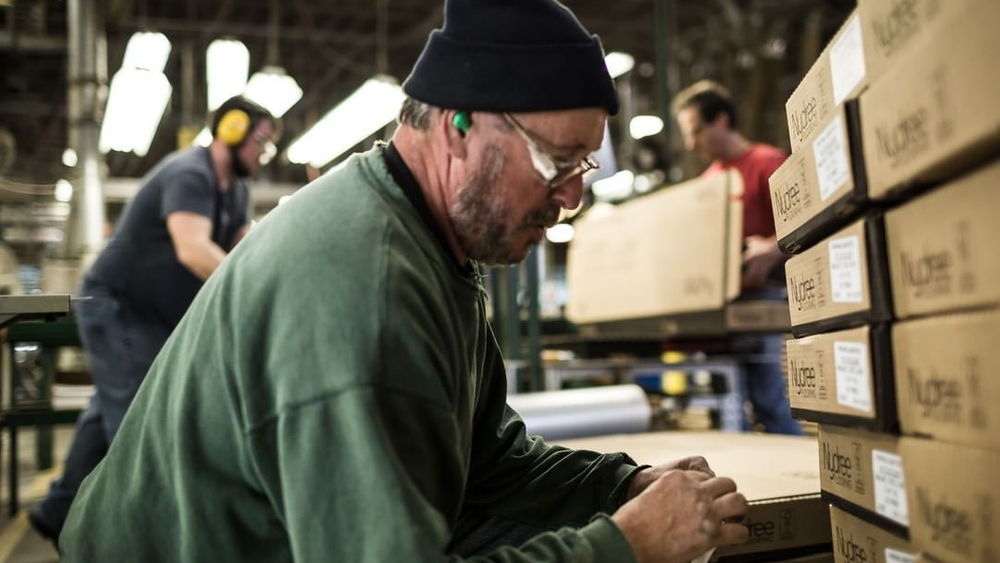 "We have a pretty dedicated small, rural community here. And Nydree has a lot of second and third generations of families that work in our facility," explains Jason. "We feel called to take care of our people because they're a big part of our story."
The Nydree flooring manufacturing process, the company's operations and the business owners all adhere to Nydree's core values:

Honesty and integrity in all that we do

Pride in our timeless craftsmanship

Commitment to customer service and care

Accountability across all of our projects and services
Barry and Jason both take their roles seriously, and that's why they approach business the way they do: with transparency and a spirit of integrity.
"Dad is still very much involved," says Jason. "He's at the factory this week, in fact. He focuses on the manufacturing and the finance side, and I focus on the sales and marketing side."
Since Jason got involved in 2009, the pace of the company's growth hasn't really stopped.
"We put in several million dollars to upgrade most of our manufacturing equipment. We changed the acrylic-infusion process. And we moved from a distributor model to an independent sales model," says Jason.
Investing in the company has made a difference in how the company does business and can approach its customers.

Telling a More Sustainable Story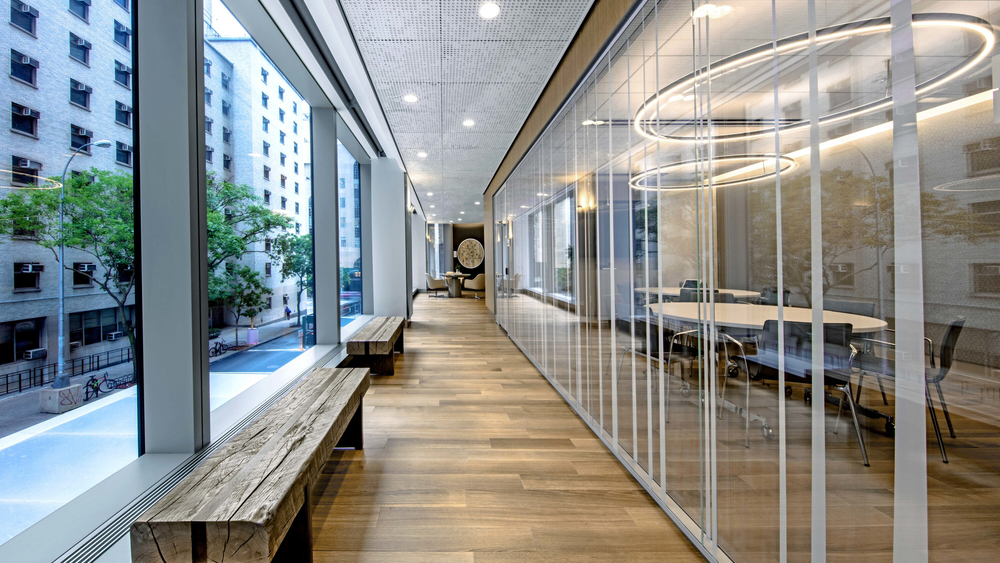 Nydree isn't just committed to the people who make up the company. The flooring products Nydree creates are manufactured with the health of its customers in mind. That means making more updates in Nydree's engineered hardwood manufacturing process.
"We took benzophenone out of the topcoat finish about five years ago," explains Jason. "That's a product that not many — if any — wood manufacturers here are taking out of the finish."
Nydree removed benzophenone after researching what European manufacturers were using in their process. "It's a red list product in Europe," explains Jason.
Nydree is committed to keeping to LEED and indoor environmental health standards, so that meant other changes too. "We have our FloorScore certification and are a low-emitting material. And in 2010, we changed our adhesive to be a zero-VOC adhesive," says Jason. And in August of 2021, Nydree received third-party certification of their Health Product Declaration.
Nydree also cuts down on environmental impact by offering a reclaimed wood product.
"Wood, in general, is a very renewable resource because of replanting measures," says Jason.
To make an even bigger impact, Nydree thought about its manufacturing process and its impact on the environment. Because the manufacturing facility for Nydree, located in Pennsylvania, has to withstand some cold winters, they decided to use more of the wood scraps to their benefit.
"We installed a wood burner where we put all the sawdust and wood scraps going into this unit, and we can burn it down to ash and can also heat the facility," explains Jason.
Nydree's acrylic-infused flooring is FloorScore® certified. Customers can also request products that meet Forest Stewardship Council standards, while designers looking for LEED credits toward a project can rely on Nydree flooring for sustainable solutions to their projects.
Nydree Around the World
Nydree flooring has been used in commercial and residential spaces around the world and has helped designers near and far create successful designs.
Nydree's variety of finishes, textures and styles inspires designers everywhere, and some have used the product in surprisingly successful ways. From custom colors to wall cladding applications, designers are motivated by Nydree's style and functionality.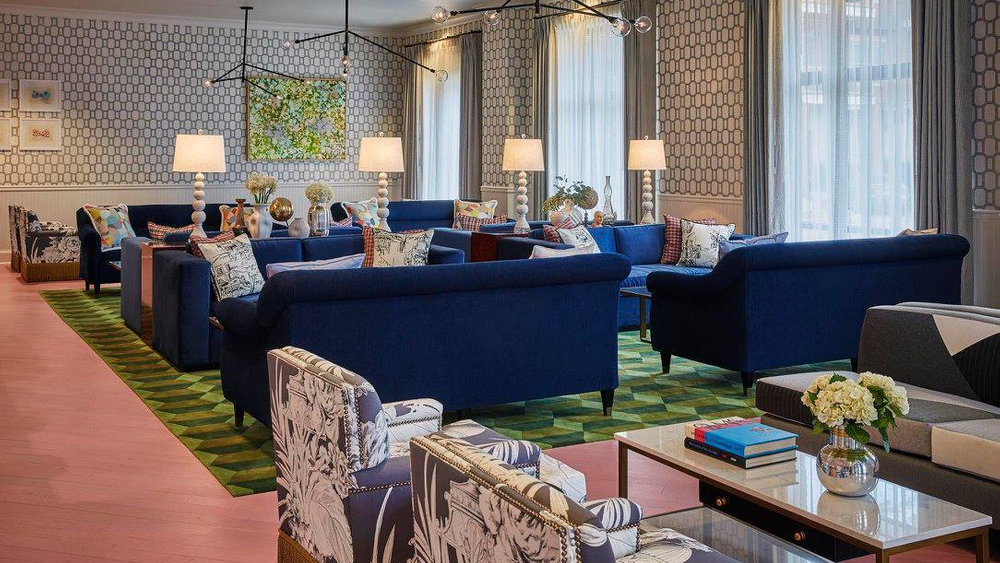 Boutique hotels can deliver on hospitality and the experience of luxury when designing with Nydree, and spaces like the Graduate Oxford Hotel (shown above) used a custom color — bubblegum pink — to make a bold first impression in their beautiful lobby.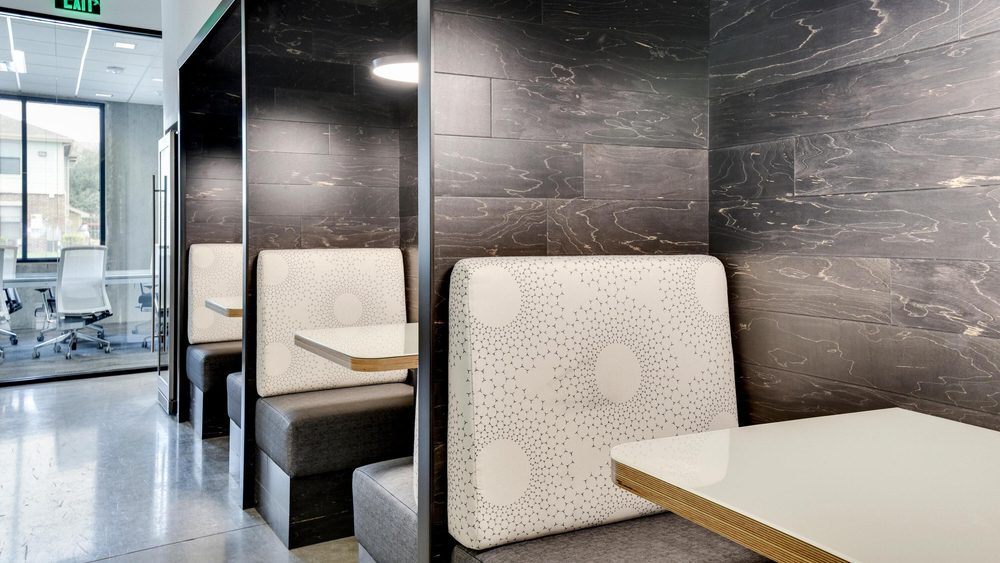 Nydree's Maple panels add the perfect punch of contrast to the color scheme in the office wall space above. The example above shows how the wooden wall cladding works seamlessly with the seating area, and this design features a vanilla wood grain that matches the benches and table.
The versatility of Nydree's flooring products has helped designers everywhere create more inspiring and innovative spaces.
Looking Ahead
When Jason joined his father in business, his role helped to shape the company's future and the kinds of markets they'd dive into. "Since 2009, we've really focused a lot on the hospitality, corporate and public building market sectors," says Jason. "Historically, it was heavily focused on retail stores — like what you'd see in the mall — so it's shifted a bit," he says.
Because the company has focused on high-quality standards and efficiencies in their business, they expect to see continued growth in new markets. "Our production capacity has grown, the sales force has grown, and we think we're building a much better quality product, even from 10 years ago," says Jason.
"We've doubled our product capability in the last three years, " says Jason, "and we're working on getting in the residential market, which will allow us to bring high-performance flooring to more people."
That means offering even more high-quality products to customers in the upcoming years. Nydree now offers a site-finished product for customers who want the guarantee of Nydree's strength with their own custom finish. "It's a new development, and we want to get in front of the wood installer community with this higher-end product," explains Jason.
Nydree manufactures all of their products, except for the Maverick line, which is the first of its kind for Nydree. "Maverick fits into our brand story of high performance, and the product allowed us to get into the multifamily and hospitality markets," explains Jason.

Nydree's Endless Options for New Designs
For architects, designers, builders and homeowners alike, Nydree offers a new range of colors to play within their designs. "We expanded the color line and overhauled all of it, in a partnership with Sherwin Williams," explains Jason. "We collaborated with them, and it was a big help … we can now offer products that are on the cutting edge."
Nydree is proud of our legacy in the flooring industry and looks forward to what's ahead. Find out more about us here, or find inspiration from these impressive projects.