Any type of floor needs regular cleaning and maintenance, and hardwood floors are certainly no exception. In fact, unlike carpet which typically only requires vacuuming on a weekly basis, most floor care experts recommend cleaning a hardwood floor daily. Daily cleaning ensures the safe, effective removal of dirt that may do damage to the finish of hardwood floors. Damp mopping is one option for this daily cleaning, but vacuuming is the best method. Why? Because damp mopping may not remove all of the dirt and debris from the floor, but vacuuming does. So which vacuum should you use on your hardwood floors? We picked our 8 favorites:
8 Best Vacuums for Hardwood Floors
Plenty of vacuums are made specifically for hardwood floors, and it can be hard to choose the right one. That said, when deciding between upright and canister vacuums, canister tend to be the best option. These vacuums are better suited for hardwood cleaning, but upright vacuums can also get the job done. Stick vacuums, are also an option. In this list, we looked for a few things in an ideal hardwood floor vacuum – long hoses, a lightweight build and decent padding on the body to minimize the potential for damage. Here's our top picks:
1. Miele

Complete C3 Marin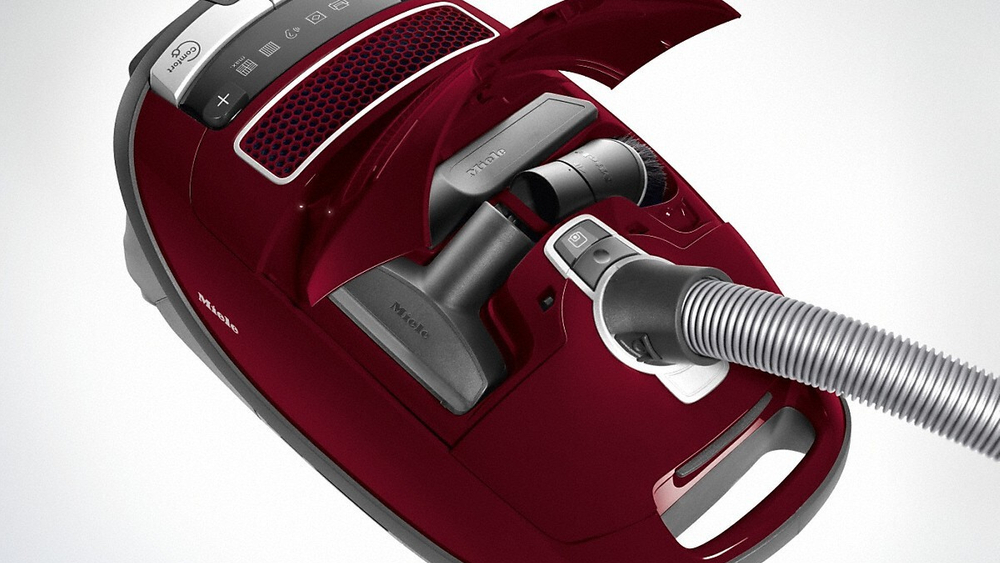 This canister vac is among our favorites on hardwood. It's a tad heavy at 23 lbs. and another drawback is that it still uses a bag to capture dirt and debris, but if you look beyond these two factors, there's a lot to like. There's the brush on/off feature, HEPA filter, suction control and it can fold to make storing it a breeze.
2. Miele

S2121

Olympus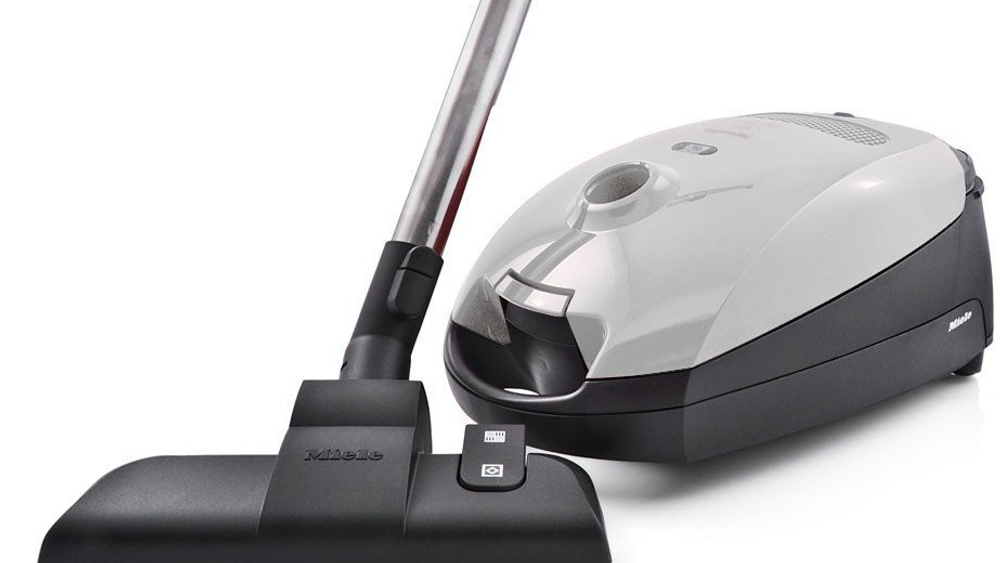 Similar to the above model that we mentioned, this is also a canister vac. However, it's a much lighter one at only about 13 lbs. One neat feature about this specific vacuum is its beater brush, which users can toggle between different modes based on what they're cleaning.
3. Panasonic
MC-CL935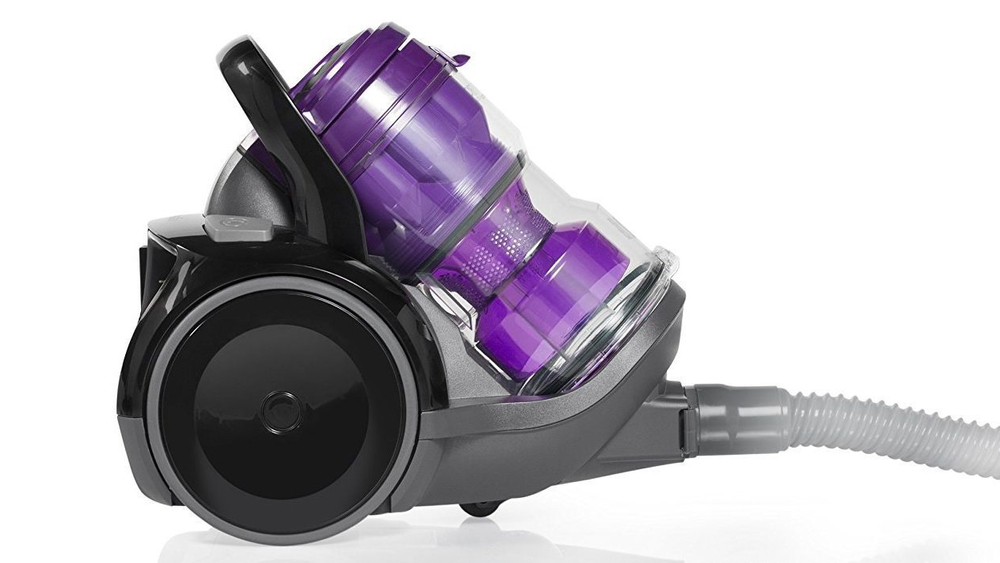 Unlike the previous two canister vacs that are on this list thus far, this canister model from Panasonic is a bag-less piece of equipment, which is an incredibly nice feature when it comes to emptying out the dirt and debris that you've sucked up. Beyond the bag-less feature, one of the major attractions to this model is its affordable price.
4. Bissell
PowerEdge

Pet Hard Floor

81L2A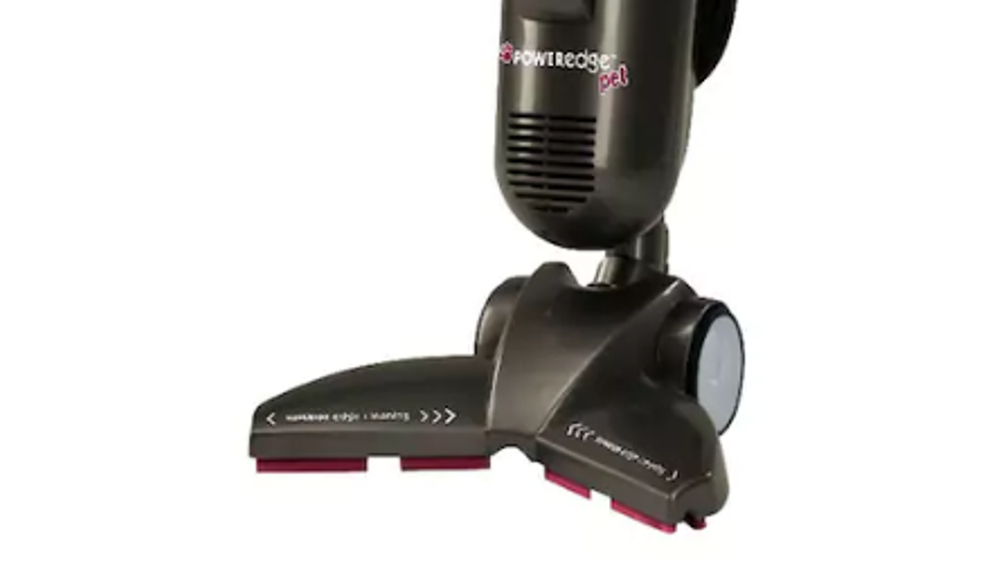 This is an example of one of the aforementioned stick vacuums. One of the big draws to this type of machine is its light weight, and this vac comes in at just a hair over 7 lbs. Another key feature is this model's ability to get along edges and into tight spaces. What's more is that it is purpose built for hard floors.
5. Shark Navigator Lift-Away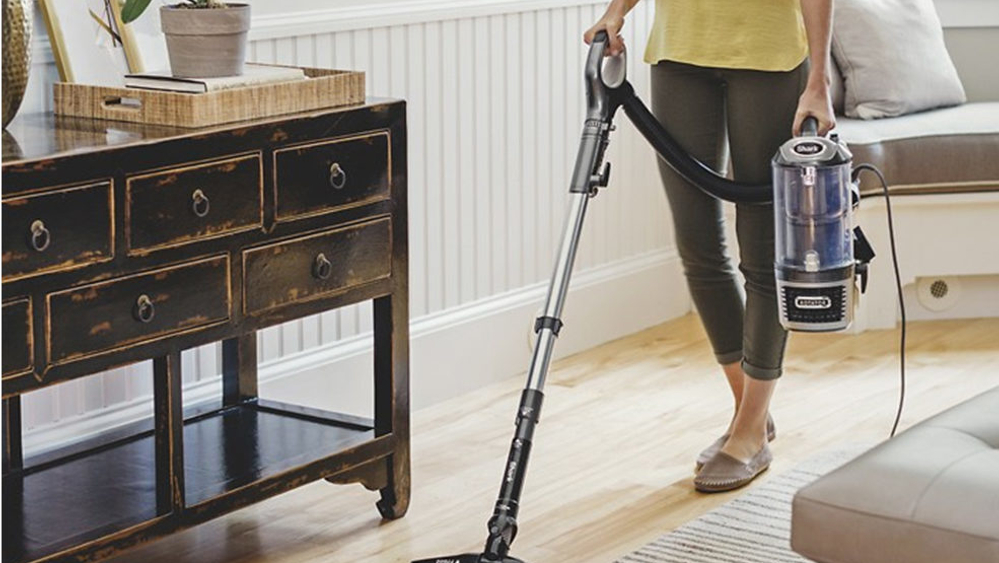 This is a neat vacuum, as it doubles as an upright vacuum and canister vacuum, making it ideal for homes and/or businesses that have a mix of carpet and hard floors. It features anti-allergen sealing technology and comes with a hard floor attachment piece as well as washable microfiber pads. Another cool benefit is that it comes with a 30 foot cord, which is much greater in length than many other types of vacuums on the market. Bottom line: This 2-in-1 vac has a little bit packed into it for any type of floor covering in the home or office.
6. Dyson V8 Absolute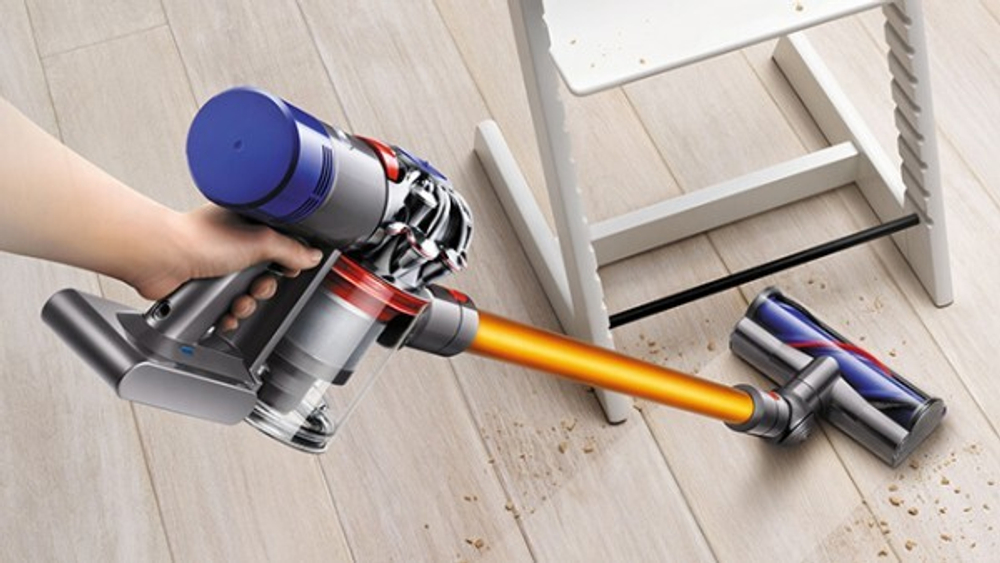 Another stick vacuum, one of the things we really dig about this Dyson model is its soft cleaning head. It's a roller to be specific, which makes it great for picking up debris on hardwood floors without the risk of doing any damage to them. It's also very quiet and battery-operated, so you won't have to worry about plugging it in to operate it.
7. Roomba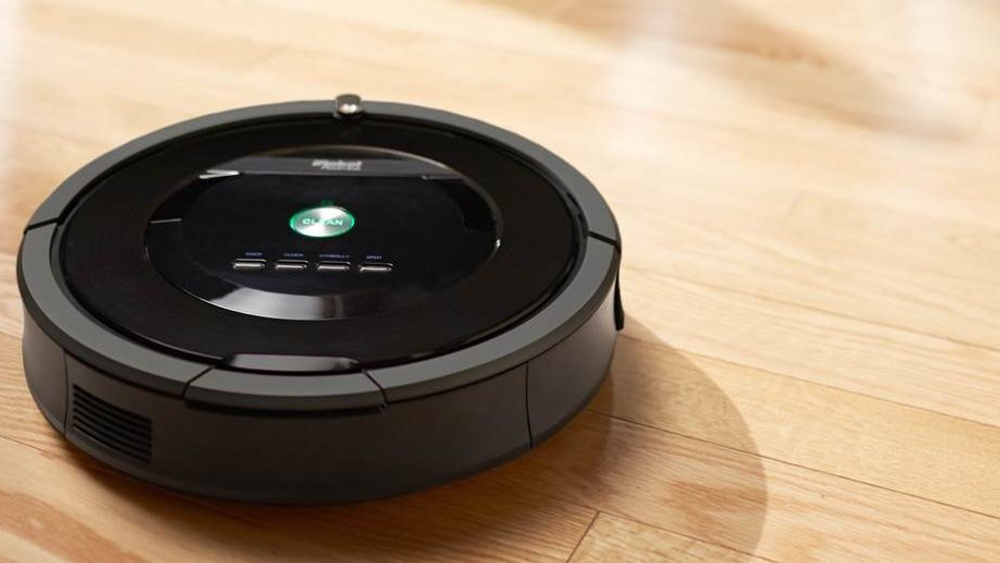 The Roomba is a neat choice for a few reasons. One, it runs automatically so you'll never have to man it, meaning that it's a great choice to run at night for cleaning your hardwood while there's no activity in the home or office. The second thing we like about it is the variety of models you can choose from. Some models integrate with mobile apps, self-charge and offer different cleaning levels. It all depends on what your budget is and what types of features you're looking for in the Roomba.
8. Dirt Devil
Accucharge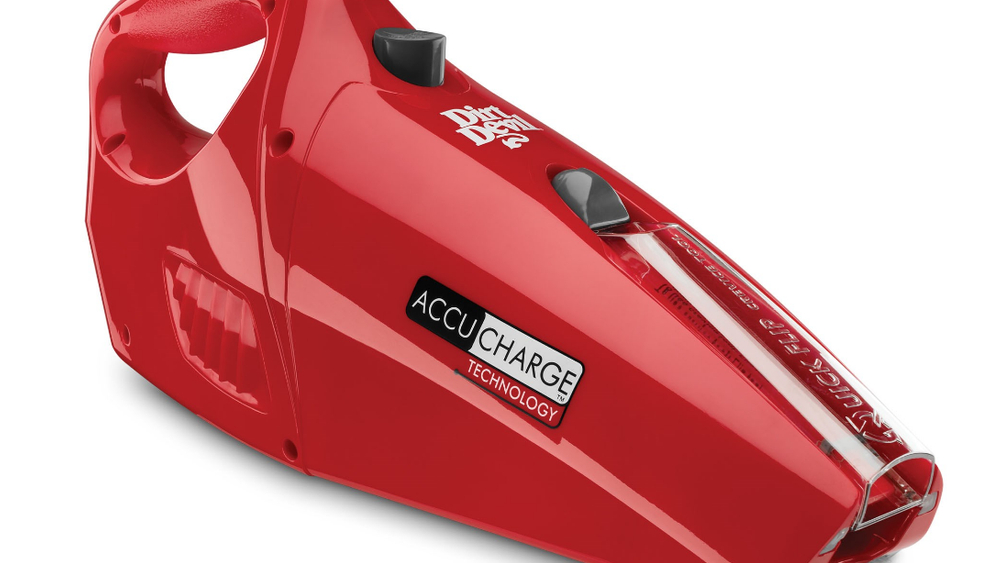 Another stick vacuum, we round out our list with this model from Dirt Devil. Though it has a short battery life, it's affordable and offers advanced features like the ability to turn off the brush roll. It's also bag-less and Energy-Star rated. It's able to get the job done without breaking the bank.
Hopefully, this list will help you start the buying process. Remember, look for vacuums made specifically for hardwood floors, ideally canister style vacuums. Happy shopping!