With another year in the books, it's time to talk about what's new in flooring and color trends!
While past trends brought us eye-catching contrast and styles designed for longevity, will see some of those same trends, but with a greater focus on detail.
From colors to textures, we've got the scoop on which flooring and color trends are going strong this year and which changes designers should know about right now.
1. Dark Woods and Stains Are Back
Dark flooring continues to dominate this year with classy, espresso-colored hardwoods.
Dark tones will amp up the contrast in your space when paired with light-colored shelving and cabinetry, making interiors look and feel more luxurious. Dark wood flooring acts as an instant upgrade to outdated spaces, giving rooms a more sleek, modern design.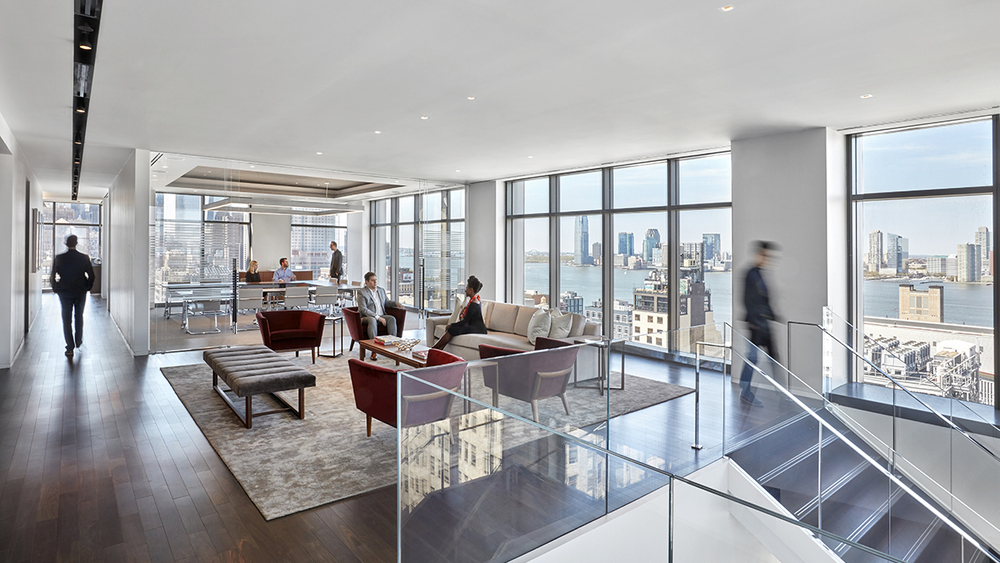 How dark is too dark? When you're choosing your perfect shade, keep in mind that darker colors can make interiors appear smaller than they actually are. You may want to reserve these hues for more expansive areas. Selecting a warmer shade of brown can also help "lighten up" the space, while still providing a similar richness and contrast.
2. But Light Woods and Stains Aren't Out
Once again, light-colored wood flooring joins its aforementioned opposite to reign supreme in flooring trends this year!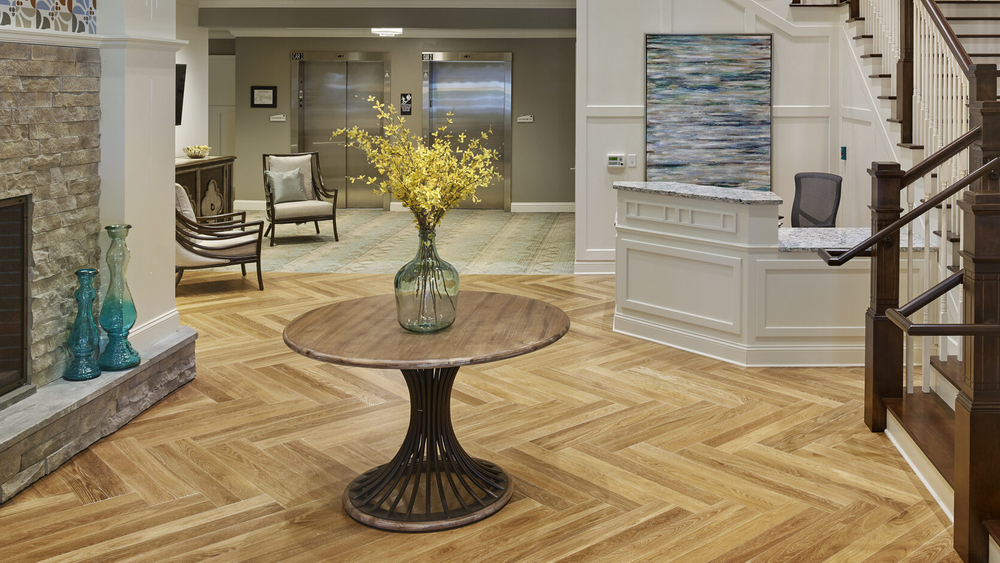 An extremely versatile choice, light-colored wood:
creates visual interest when paired with contrasting tones
brightens indoor spaces when matched with light-colored décor
makes confined areas seem more open
While blonde remains a popular stain color, many spaces will also see honey-hued makeovers this year.
3. High Variation Wood Flooring Joins the Game
If you love the high-contrast look but can't choose between light and dark, go with both!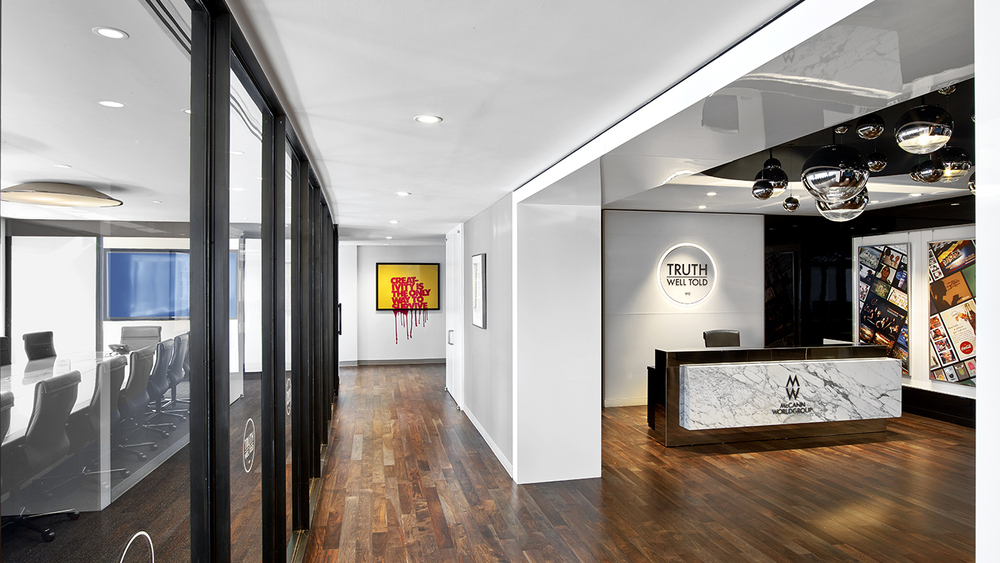 High variation wood flooring is big this year, and not just because it serves as a welcome compromise between color choices.
With high variation wood flooring, various hues like walnut, espresso, honey, and blonde work together to create visual interest within individual wood floor boards. The result allows for contrast throughout the floor itself and looks great in both contemporary and vintage-styled spaces.
4. Greige is the New Gray
If you're clinging to those beloved gray tones, you're in luck this year continues to welcome this neutral with open arms.
The shift toward warmer-toned gray flooring is going strong, so much that we now lovingly refer to the color between gray and beige as "greige."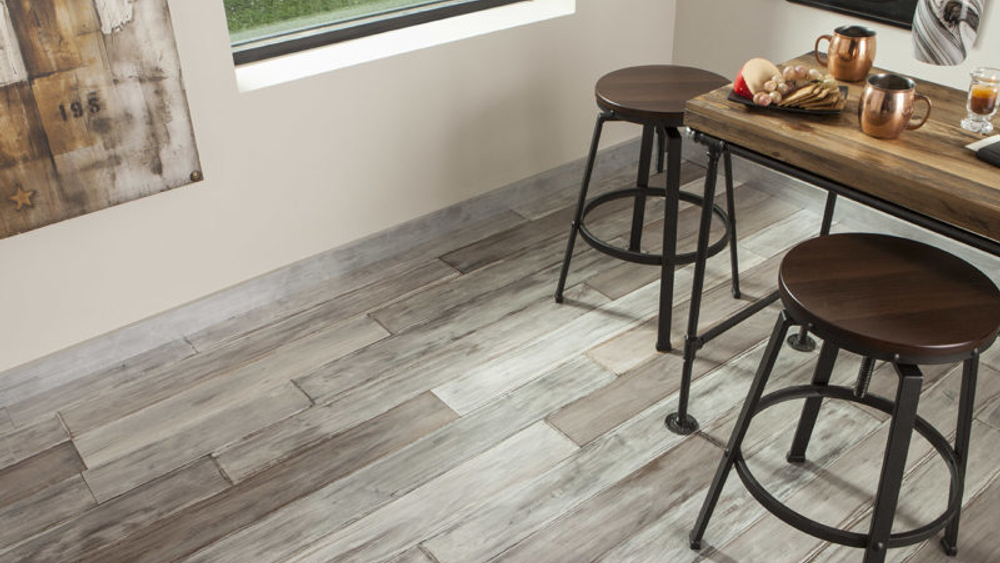 Like other neutrals, greige goes with just about everything and brings more life to a room than cooler grays, which can inadvertently make a space feel cold and uninviting.
5. Wire Brushing and Finer Lines
Last year, textured wood grain flooring meant pronounced, hand-scraped boards and deep knots.
Several issues, however, can arise from extreme distressing. Dust and hair can become stuck in floor boards (open wood grain can be difficult to clean), and even if you're willing to put in the extra maintenance, this trend can be a difficult one to update. Think about it: when the time comes to revamp your interior, would you rather choose a new finish or go to the effort of replacing every single hand-scraped board?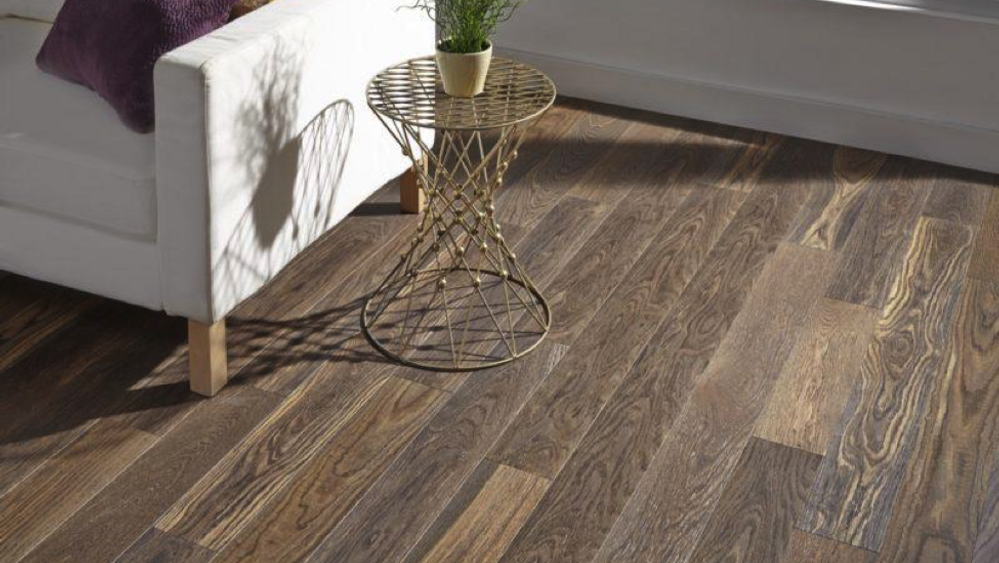 Finer scrapes and lines can deliver a similarly rugged look without the extreme commitment, and are easily achieved through wire brushing. Plus, if you decide later on that you'd rather have a smooth finish, simply sand out imperfections to start with a clean canvas.
6. Matte Finishes Beat Out High Gloss
If high-gloss finishes were on their way out last year, they're a complete thing of the past now.
Matte finishes will remain popular for the foreseeable future, and not just for the practicality they provide through masking imperfections and unsightly light glares. Matte-finished flooring looks more modern than its shiny ancestor and isn't subject to yellowing clear coat.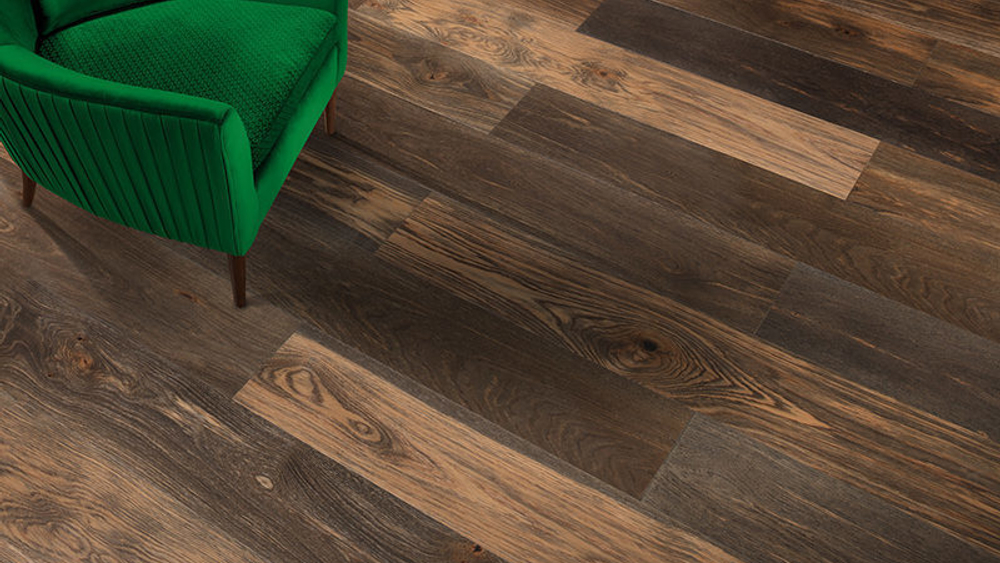 Bottom line? This option will make commercial areas look newer, cleaner and more appealing to current and potential clients.
7. Longer Planks
Last year, wide-plank hardwood floors made our list for their classic styling potential. This year, floor planks are literally expanding—in the other direction.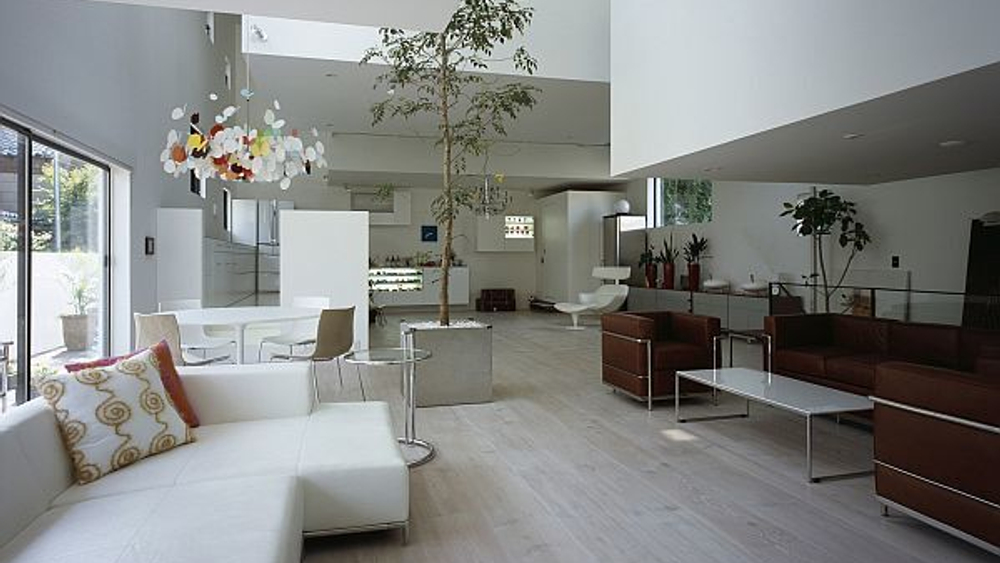 We're talking about longer planks, a contemporary look that opens up interiors to make rooms look more spacious. Longer planks also help avoid a square "checkerboard" look by balancing out the dimensions of planks that already feature a wider design.
Narrow Planks Make a Statement
We're excited to see the emergence of narrower planks in residential projects. While wide plank flooring is a popular style choice, narrow hardwood planks give designers a visually dynamic solution unlike any other.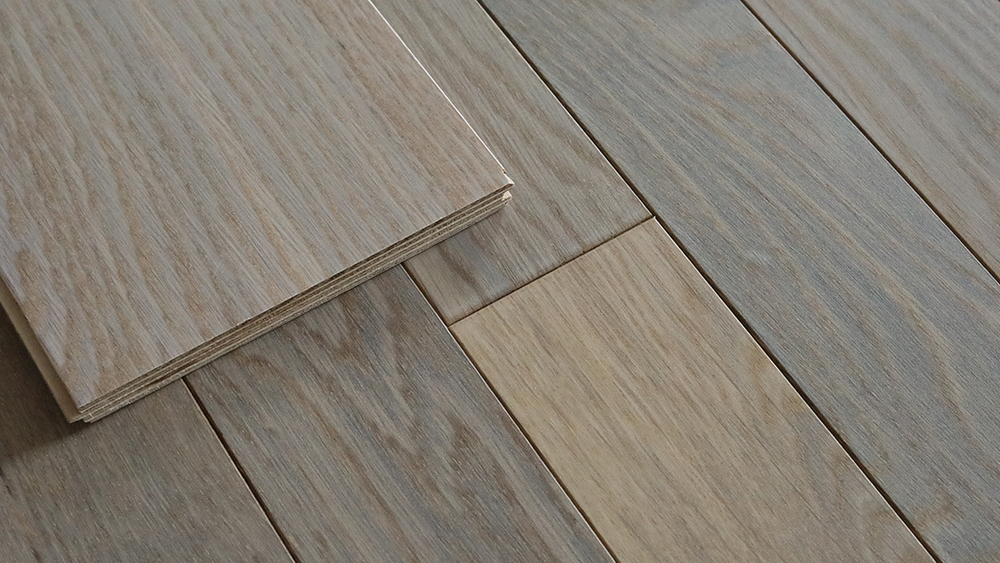 Narrow planks offer designers a sleek, consistent interior. Traditionally used for parquet floors, narrow planks can be found in clean, contemporary spaces, giving rooms an expansive, elegant look.
Transformation Through Design
Similar to last year, 2018's flooring trends revolve around diverse shades, patterns, and textures. Great flooring, particularly in commercial spaces, has the power to transform the entire ambience of a room.