The flooring design in multi-family commercial construction can make a big impact on anyone who is in the space, so the materials used are an important decision. Both carpeting and hardwood have been used for centuries, and today's architects still love the look of both in indoor commercial design.
But acrylic-infused, engineered hardwood has become more popular in recent years because of its fresh take on traditional wood panels. It is still real wood, but it's much easier to maintain than traditional hardwood or carpets. If you're trying to decide between acrylic-infused, engineered hardwood vs. carpet in your commercial or multi-family space, it might help to see the benefits that visitors enjoy from both for a true comparison.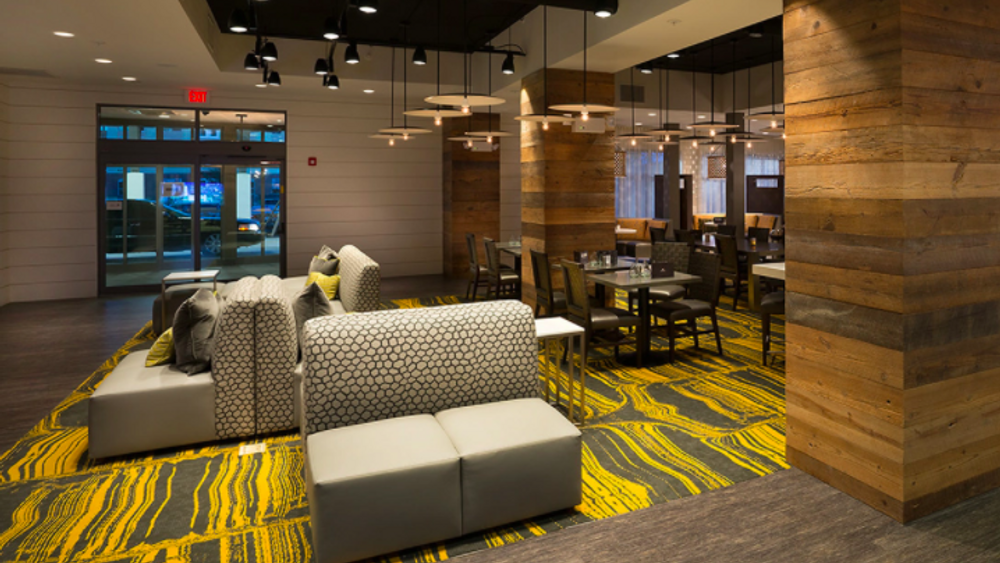 Flooring Trends Over the Years
Carpeted flooring has been around much longer than wood floors. The earliest handloom carpet dates back from 500 B.C. and was discovered in a tomb located in Central Asia, according to Encyclopedia.com. In the late 18th century, the manufacturing of carpet changed the entire flooring game, when William Sprague of Philadelphia built the first carpet factory in 1791.
Conversely, wood flooring has been around for only a few centuries, and the traditional beauty of wood is still used in commercial design today. In early colonial America, however, wood planks weren't the best flooring solution. "Converting the timber into usable lumber was an arduous process," writes Dan Cooper for Old House. "The predominant method available to create dimensional boards was to pit-saw the logs into planks."
Since natural wood reacts to fluctuations in temperature and humidity, this eventually created considerable gaps between the planks over time. This allowed pests, water and air to infiltrate the space. A better solution for building protection was needed.
Developments in the construction industry and innovations in manufacturing gave rise to better wood flooring solutions. But wood wasn't as popular once other manufactured products became available.
Wall-to-wall carpeting became a widespread flooring trend in the 1970s, and some building owners even covered up the high-maintenance wood flooring in favor of carpets. Subsequent manufacturing processes resulted in wood laminate flooring — it was easier to clean and an easy-to-install alternative.
Acrylic-infused hardwood eventually emerged as an alternative to traditional hardwood. It gives building owners the reassurance they own real wood but uses a finish and infusion that makes it stronger, more durable and able to withstand the high traffic common in commercial spaces.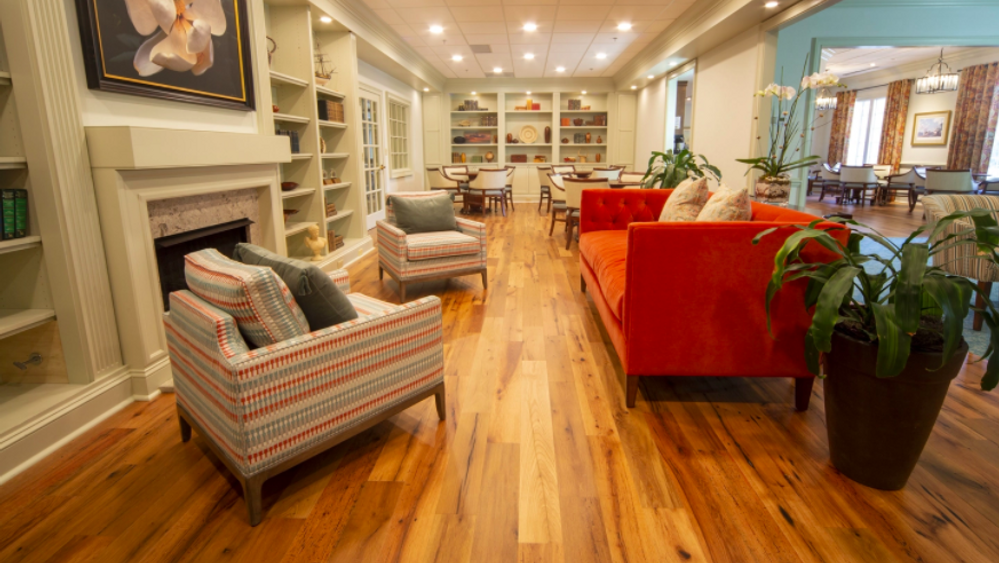 Where Carpeting Works
Many modern buildings feature carpeting in communal rooms and other recreational spaces. It's often used because of its initial price point compared to hardwood and offers sound absorption for acoustic comfort (and privacy) in the building.
"There are some natural-fiber carpets—mostly cotton or wool—but the vast majority use synthetic materials, such as nylon to polyester," explains Joseph Lewetin for the Spruce.
Commercial carpeting often comes in squares, to make installation and replacement easier on installers. While it's easier and cheaper at first glance, carpeting can come with additional costs, maintenance and headaches after just a few years of foot traffic in your building.
Where Hardwood Works
Commercial designers tend to use hardwood flooring in luxury spaces or in designs that need a touch of warmth and elegance. A traditional wood floor can certainly elevate any design, whether you're designing a hospitality, multi-family or office space.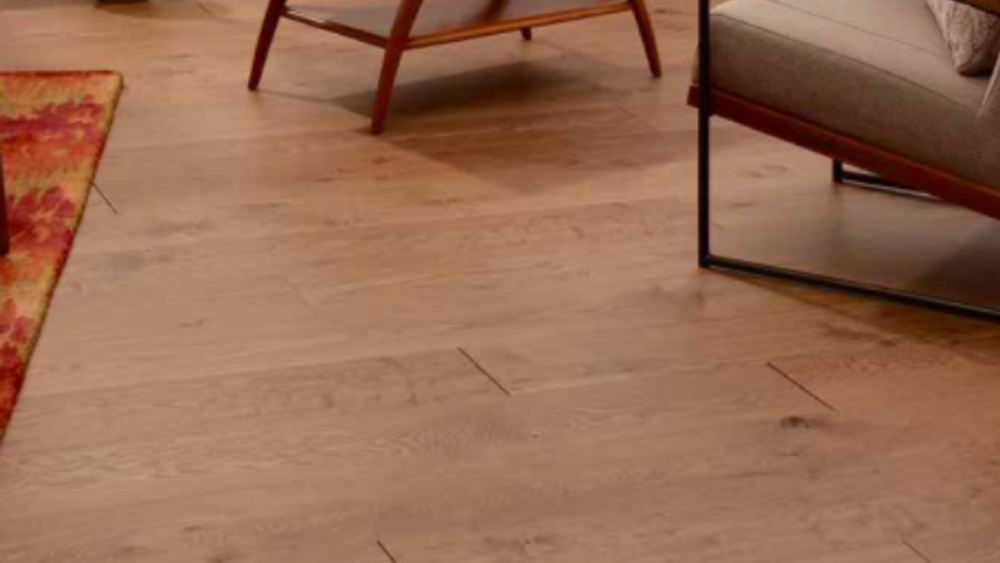 But more commercial designers have installed engineered hardwood flooring in high-traffic spaces because it offers a longer-lasting solution for the customer. From lobbies to individual residences, Nydree's engineered hardwood delivers a durable flooring product that will stand up to dents, scratches and other damage.

An Overview: Engineered Hardwood vs. Carpet
As with any flooring, you'll run into pros and cons for both acrylic-infused hardwood and carpet. Here are a few things that you should consider if you're trying to decide which material to install.
Maintenance
Carpeting can last for as long as 10 years, but high traffic will wear it down more quickly. Carpets need to be vacuumed regularly to keep dust and other allergens to a minimum. "But some people feel that it is impossible to fully clean carpet because stains soak in and settle permanently and because dust and micro-bacteria are easily trapped in the fibers," writes Joseph Lewetin for the Spruce.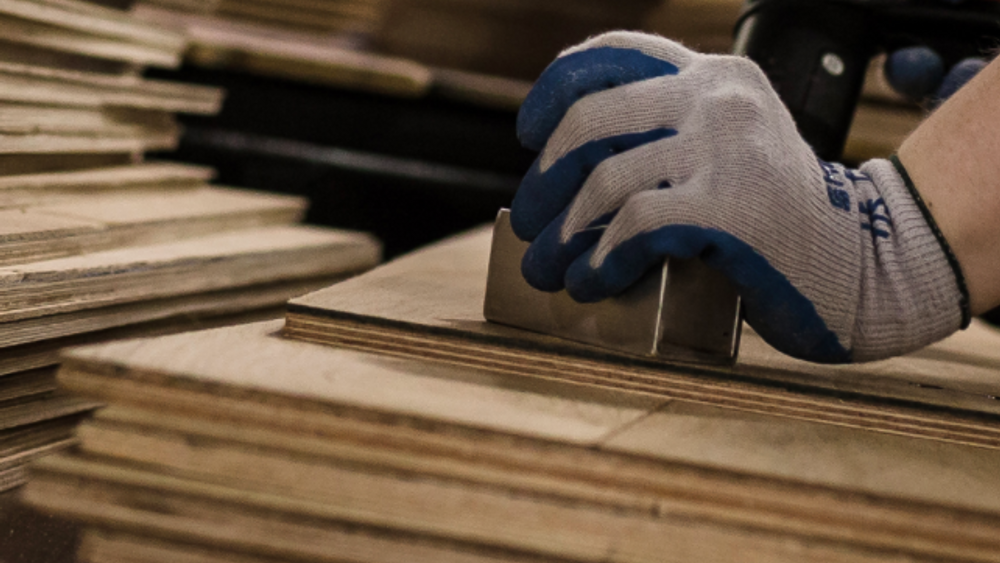 A high-quality, acrylic-infused engineered hardwood floor needs little maintenance. Regular dust mopping and promptly removing spills can prevent permanent damage.
Nydree's acrylic-infused hardwood planks give building owners and facility managers a high-performing but low-maintenance solution for flooring that will last decades longer than carpet. They don't need to be sanded down and re-stained, saving you time and money years down the road, and they resist scratching and denting.
The floors can even be cleaned with bleach solution following CDC guidelines if building occupants need a sanitary and safe solution for flooring, such as when you need to keep up with stringent cleaning requirements due to COVID-19.
Indoor Comfort
Often designers will choose to carpet because it's softer to the touch and absorbs sounds and echoes in a space. But research has shown that while carpeting is cozy, wood flooring can actually improve air quality, too. Unlike wood, carpet fibers can host allergens like dust and mites.
Nydree's acrylic-infused hardwood flooring doesn't use harsh adhesives like some flooring options, which can have a negative effect on air quality. To improve acoustic quality, Nydree works with a variety of sound reduction underlayments.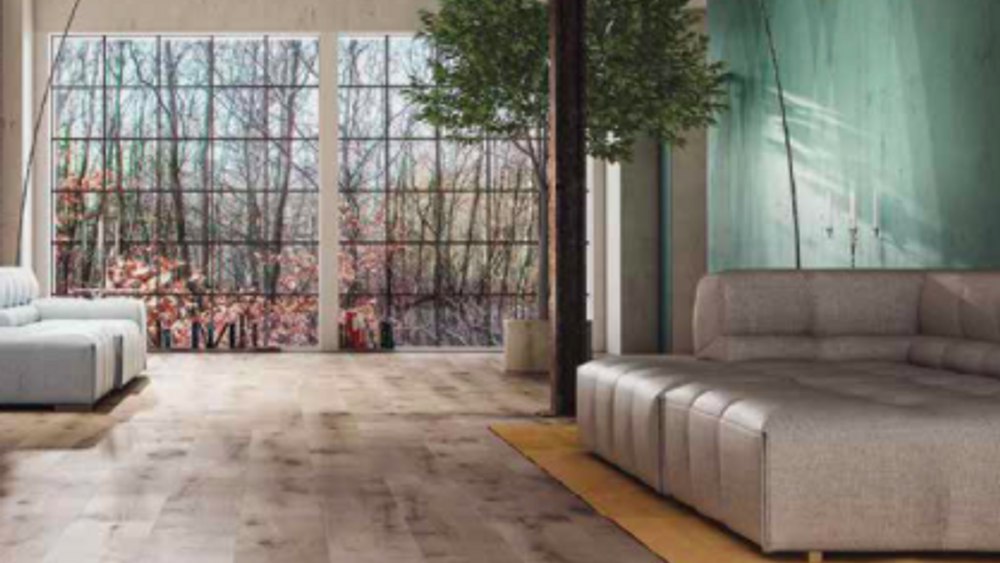 Another helpful tip: If you're designing a space with hardwood flooring and want to reduce echo, an area rug is a great option for cutting down on noise. Plus, it's easy to send out for a deep cleaning by professionals, simultaneously keeping occupants safe and the space still usable.
Style + Versatility
Homeowners often style with carpet because it offers a soft, cozy element to rooms. But there's a reason so many building renovations include ripping up old carpeting throughout the space.
Hardwood delivers a bigger, bolder impact in a room, and contributes to the overall value of the building. Acrylic-infused hardwood stays beautiful for a lifetime, so it will never need to be replaced due to wear and tear.
Plus, engineered hardwood flooring designs can also be paired with other flooring materials for a multi-faceted, dynamic indoor style.
Choosing Flooring to Enhance Your Design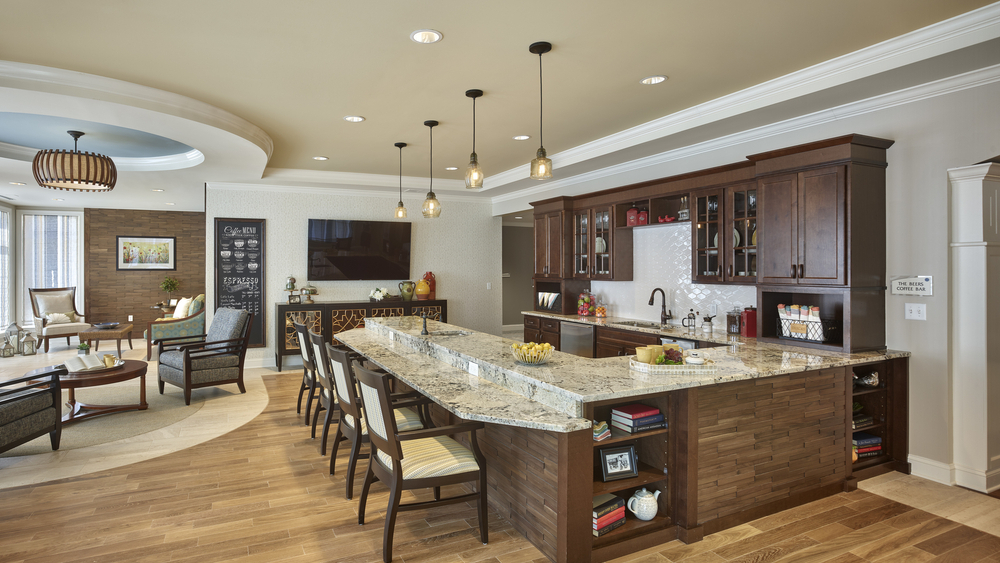 The flooring used in a space can enhance or detract from its style. Carpeting just doesn't offer the kind of solutions, design impact or long-term durability that acrylic-infused hardwood does.
That's why designers, facility managers and building owners alike have selected engineered hardwood flooring for commercial projects. It provides a long-lasting solution for comfort and style.

Explore Nydree's selection of acrylic-infused hardwood flooring styles, or request a sample to get a closer look.