Whether designers are working in colder climates, near the ocean or in a storm-prone region like Tornado Alley, they should factor local climate into the flooring product they select.
Commercial Flooring and Climate
For commercial architects and designers everywhere, there's an extensive menu of flooring products to choose from. The options available give designers plenty of ways to create the perfect commercial space.
Here are the hottest materials out there and the climates they work best in.
Vinyl, Linoleum and Laminate Products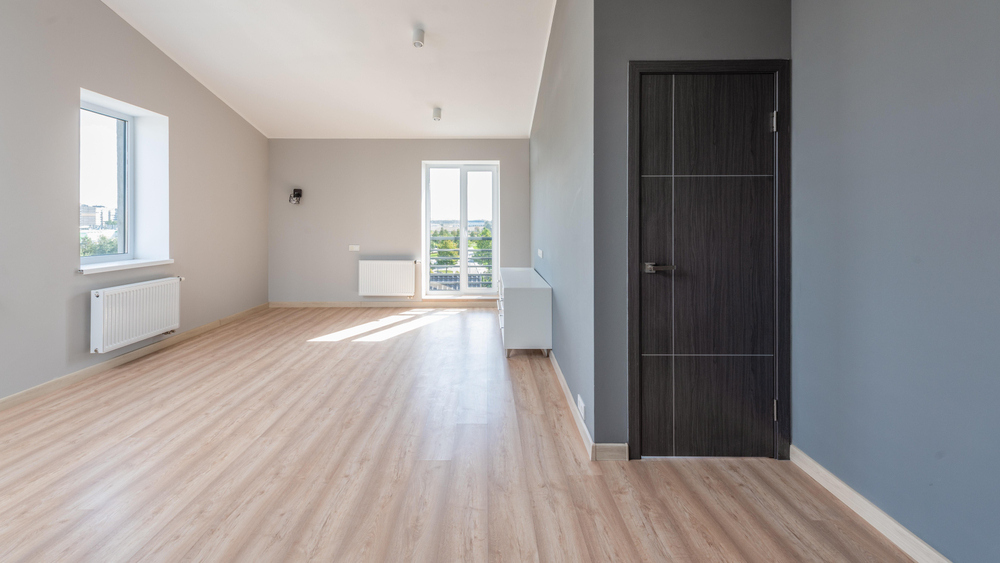 Vinyl, linoleum and laminate — all of these flooring types are available in sheets or planks and have been found frequently in residential spaces. But today, it comes in a wide array of colors and patterns, so it fits a multitude of commercial, retail, multi-family residential and home flooring designs.
The Basics
Linoleum is the oldest version of this type of flooring and grew in popularity in the 1940s until other manufacturers innovated with different materials. Vinyl planks came about in the 1970s as a more affordable flooring alternative to linoleum. Laminate flooring panels are slightly more expensive and offer a more affordable option for designers and homeowners looking for the look of wood floors.
Designers and building owners can expect vinyl flooring to last between 10 and 20 years, depending on maintenance, traffic and general care. If properly kept and treated with care, linoleum flooring can last up to 40 years with warranties lasting up to 20 or even 25 years, depending on the manufacturer. It's a slightly more sustainable product than vinyl and can be made from renewable materials like cork.
Laminate products tend to be more scratch-resistant than vinyl, and are also more costly. "Expect 10 years of use, maximum," says to Lee Wallender for The Spruce. "Hazards that shorten the lifespan of laminate include water infiltration, scratches from chair legs and even UV rays. Laminate flooring cannot be refinished or sanded. When it is ruined, replacement is the only cure."
Maintenance on these flooring types is simple and includes vacuuming, sweeping and mopping with non-abrasive tools and cleaners whenever necessary. Spills and stains can be wiped with a damp cloth.
One major drawback for this category of flooring is that it's prone to dents. Chairs, high heels and dropped items can easily damage this flooring.
Locations & Climates It Works Best
Vinyl and linoleum might not be the best option for high-traffic commercial spaces that get a lot of visitors. The coating can't always be repaired when scratched, scuffed or damaged and would likely require a full replacement.
Laminate and linoleum can't always stand up to spaces that are prone to moisture, like bathrooms, but vinyl is a more water-resistant option. These products would work best in climates that are drier and more arid.
Tile Flooring Types: Ceramic, Stone, Porcelain
Tile flooring — granite, marble, porcelain, travertine, terracotta and sandstone — works in luxury spaces, retail spots, bathrooms and spas. It offers high-end appeal and a timeless style but comes with a price tag.
The Basics
Tiles are one of the most costly options in a commercial space since special equipment and specialized installers are usually required.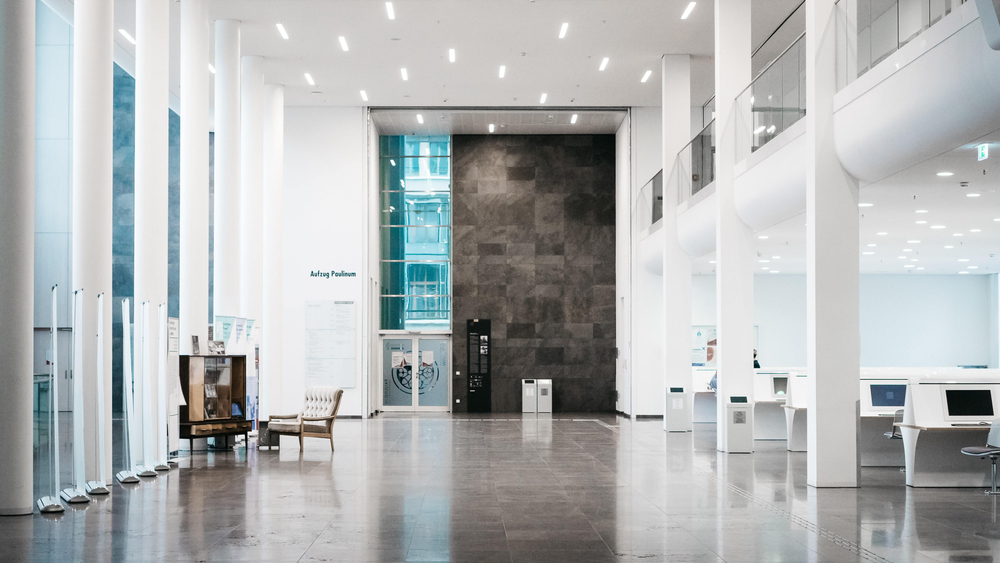 Stone, ceramic, porcelain and terracotta tiles can all be customized when it comes to color and texture, and designers should apply a non-slip finish to meet the requirements of the Americans with Disabilities Act.
With proper maintenance, tiles can last from several years to a couple of decades and offer limitless style to a space.
Locations & Climates It Works Best
"Today, professional, specialized contractors are asked to install these finishes in more places than the usual 'wet areas' generally characterized by commercial kitchens and bathrooms," says Aurthur Mintie. "Tile and stone can be used in virtually any room of any building for functional purposes, or simply for its beauty."
But in large spaces, designers have to account for the load of the heavy materials, and "builders have to adjust the way their structures are designed and built beneath ceramic tile and stone applications."
In climates that get ice and excessive precipitation, tiles can be too slippery to be safe. Building owners should prioritize making entrances secure for visitors coming in from outdoors.
Carpeting
Carpeting is known as the most cozy flooring option. Designers often choose this affordable flooring product to create a welcoming and soft feel to a space, but carpeting is notorious for causing allergic reactions and housing dirt and mites. It requires frequent, daily maintenance and needs to be deep cleaned at least once a year — or more for high-traffic areas.
The Basics
Depending on the quality of the product, carpeting shows signs of wear quickly in high traffic areas. Carpeting materials and styles have come a long way since the shag of yesteryear; polyester, olefin or wood fibers are now available and can be more suitable in commercial spaces.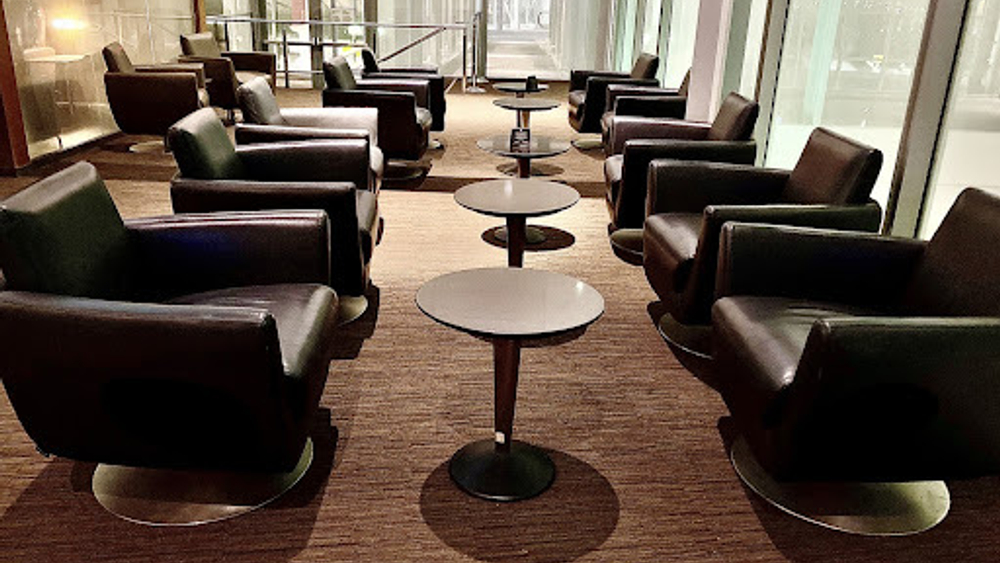 Carpet manufacturers offer warranties between five and 10 years, but this doesn't include accidents or damage like soiling or spills.
Locations & Climates It Works Best
In commercial spaces, hallways and offices benefit from carpet flooring since it muffles sound. Some high-end restaurants use carpeting in their dining area, using more durable materials like nylon to stand up against higher foot traffic.
Carpeting can be more appropriate in drier climates, where moisture won't infiltrate the flooring, and spaces in beachside regions should avoid installing carpeting because of sand, which is extremely difficult to get out of carpet weave, regardless of maintenance schedules. In regions that get snow and ice where deicing agents are applied outside, carpeting can get damaged easily as the deicing agents get tracked inside on visitor's shoes.
Hardwood and Wood Flooring Alternatives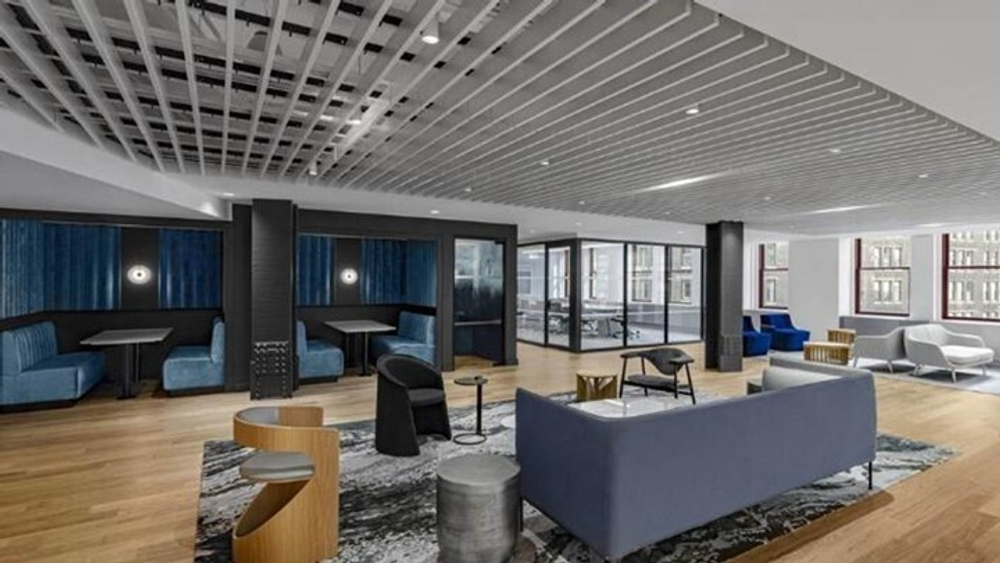 Hardwood is a popular choice in homes and buildings throughout the world, but in commercial spaces, hardwood presents a few hurdles. It can require frequent maintenance and upkeep, and it doesn't hold up in climates with high moisture.
However, engineered hardwood flooring is an ideal alternative to traditional hardwood, because it's durable enough to handle the highest traffic and requires minimal maintenance. Plus, it elevates the style of commercial spaces in most climates.
The Basics
Engineered hardwood like that from Nydree uses real wood that's infused with acrylic throughout the top layer of the plank, resulting in a product three times stronger than traditional hardwood flooring. It allows designers to get the look of wood without the drawbacks.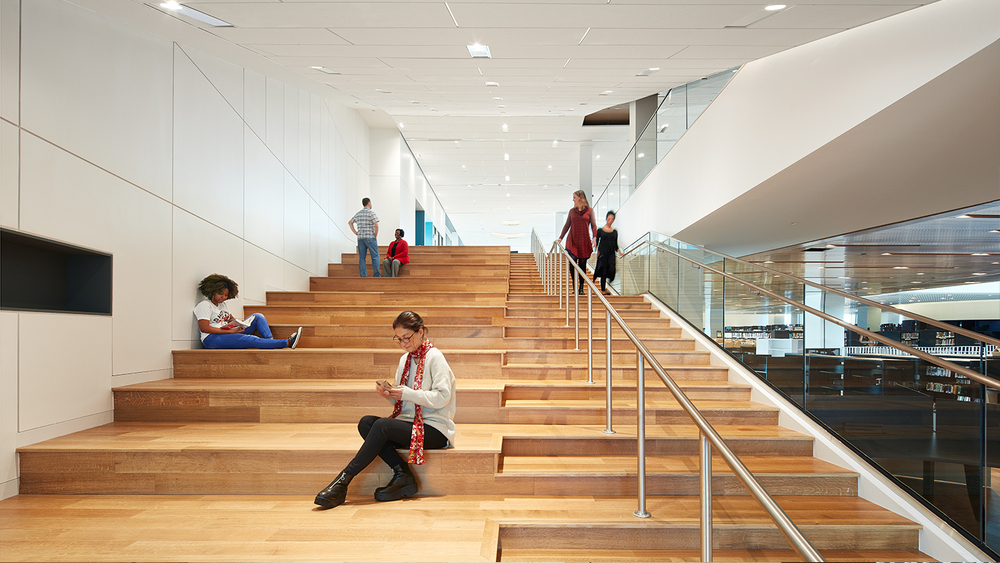 Nydree's engineered hardwood technology has been used in some of the most prominent high-traffic projects in the world and in a variety of climates. Using seven plies of marine-grade birch and marine-grade adhesive, the infused wood is a durable product that stands up in commercial spaces everywhere.
Locations & Climates It Works Best
Traditional hardwood flooring might not be the best option in storm-prone areas or in coastal climates. If designers still want the look of hardwood, engineered hardwood flooring is a great alternative and offers a more stable, strong solution than standard wood.
Engineered hardwood flooring is a scratch and moisture-resistant product, and will work in climates that experience extreme temperatures, excessive rain and flooding, and freezing weather that requires the use of deicing agents, which will damage most floors.
Flooring That Lasts in Any Climate
Engineered hardwood retains the elegance of a traditional wood floor while offering a durable option for any climate, whether that's rain, snow or a getaway with sandy beaches.
For a floor that will stand up to the worst of weather conditions, acrylic-infused engineered hardwood flooring provides reliable solutions. Nydree is proud to support designs across the globe; check out our gallery here to see for yourself. Or click here to order your free samples.