When choosing materials for a commercial or residential hardwood flooring project, it may be tempting to go with prefinished flooring options for their ease and simplicity. But the practical aspects can hinder the creative vision due to the limited design possibilities.
Nydree site-finished flooring lets designers customize every little detail, from the stain and finish to intricate installation patterns. And it's acrylic-infused at the factory for a durable solution perfect for any high traffic space.

What Is Site-Finished Hardwood?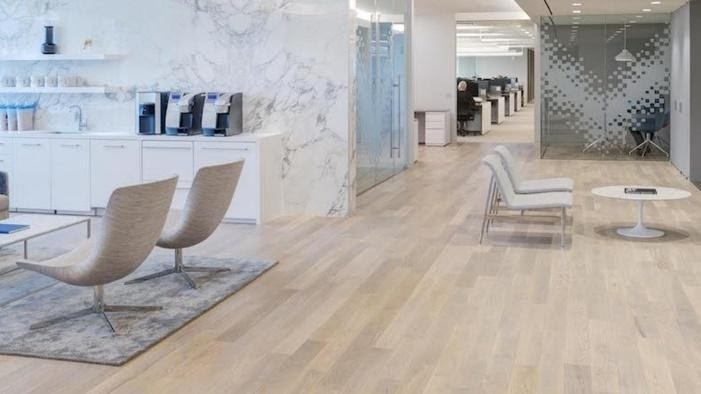 To put it simply, site-finished hardwood is hardwood flooring to be finished on-site.
It's wood flooring that is shipped to the project site without being fully finished so that the purchaser or installer can be the one to sand, stain and seal the final product. This way the installer has complete control over the finish of the flooring versus settling for a fully manufactured product with limited choice in design and style.

Benefits of Site-Finished Hardwood
There are several benefits to choosing site-finished hardwood over prefinished flooring, and it typically all comes down to the level of customization one can achieve and the amount of control one has over every detail of the final product.
There are many levels of customization, such as:

Stain Colors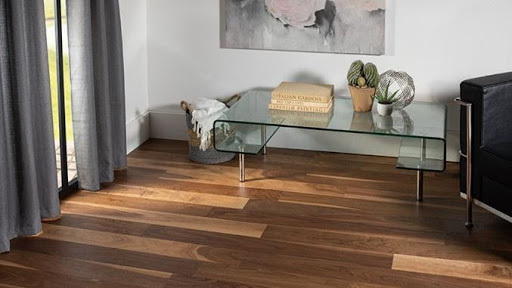 When purchasing prefinished flooring, designers are often stuck with the options available from the manufacturer. So, if they want a shade between honey and maple, they are probably going to have to settle on one of the two. There is also limited flexibility when it comes to testing out different colors in the physical space.
But with site-finished flooring, designers have complete control and can achieve the perfect stain color. Site-finished flooring is also a more flexible option and different stains can be tested on-site before choosing the right one for the space and natural lighting.

Shine Level
Whether you want the drama and detail of high-gloss flooring, the easy upkeep and subtlety of a matte finish, or something in between, site-finished flooring allows for full control over the level of shine.
This is another area where the ability to test various levels of sheen under the location's lighting gives site-finished flooring a major advantage. If a super high-gloss finish is too reflective for the space, it is easy to tone it down. If a matte finish is looking too dull, it can be amped up by simply switching the coating.

Finish
Whether you need a durable and scratch-proof finish, one that's easy to install and clean, or something natural and sustainable, site-finished flooring enables designers and owners to choose the finish that is best for the flooring project.
Some things to consider when choosing a finish for the floors are as follows: How much traffic will the floors need to endure daily? How much time and experience can be dedicated to complete the application? How much energy will be put into the flooring's upkeep?

Unique Patterns and Textures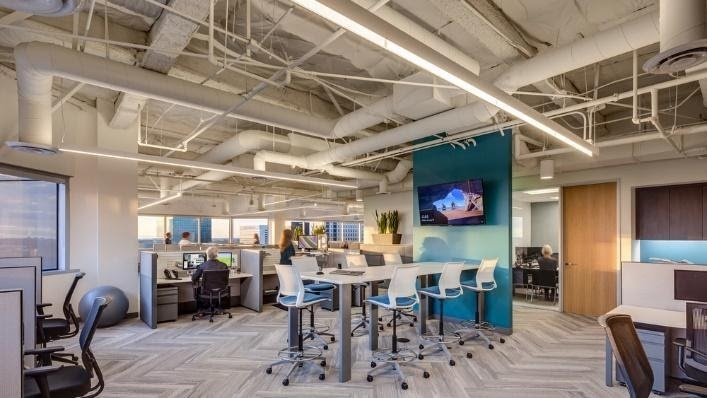 Site-finished flooring opens up the possibility to experiment with unique installation patterns to truly elevate the design.
The flooring can be installed in a unique design that plays with shapes and patterns like herringbone or parquet. Inlays can also be incorporated with different materials like stones or metals for something truly spectacular and different.
Want something a little more subtle? Incorporate texture into the flooring by hand-scraping or wire brushing the wood. Or think about beveling the planks or adding scallops or borders along the edge of the room. With site-finished flooring, the customization choices are endless.

Matched to Perfection
It is nearly impossible to find the perfect prefinished match for pre-existing wood flooring. Even if the same color is ordered from the same manufacturer, products from different batches are likely to have some variations that stand out in the wrong way.
But site-finished flooring offers the best opportunity to get the perfect match. The stain, sheen and finish can be tweaked until the new boards blend seamlessly with the old boards.
And if there are other elements like trim or furniture pieces that need to be complemented, site-finished flooring is the best choice for a consistently flawless design.

Consistency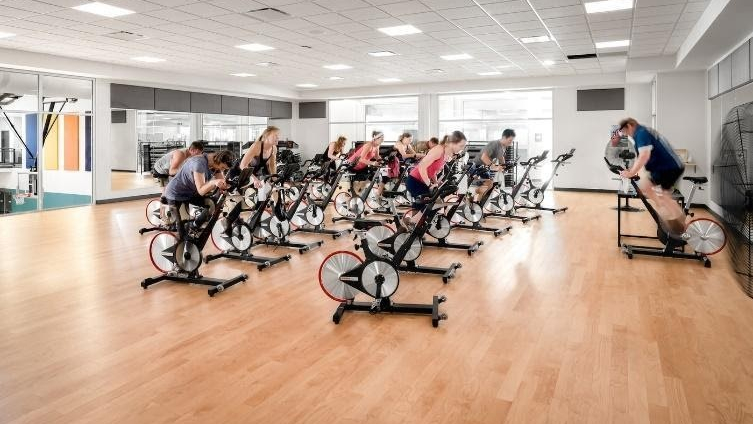 If the subfloor is unlevel, laying down factory-finished flooring may be a pain. The pieces are meant to fit together a certain way and any inconsistency may be noticeable in the grooves.
Site-finished flooring is easier to install when the subflooring is imperfect, as the non-beveled edges make the seams between planks less noticeable on uneven ground.
Site-finished flooring is also the better choice when it comes to more expansive projects. When covering larger spaced with pre-finished flooring, there is the possibility of inconsistencies between batches of the same product. But with site-finished flooring, the entire project will look uniform and consistent.

Refinish
Longevity is important to think about when it comes to design. But the option to sand down and refinish outdated flooring can be overlooked.
Site-finished flooring is easier to refurbish than prefinished counterparts, making it the option that lasts beyond the changing trends and will save the client's money in the long run.

Better Value
All in all, site-finished flooring is a great choice for projects that need a specific color and a specific finish in a specific pattern. There are no beveled edges breaking up the flow, the flatter consistency will wear more evenly over time, the tighter seams don't let anything seep into the subfloor and it offers flexibility during season changes.
And the limitless customizable options of site-finished flooring will elevate any design.

Nydree Takes a Great Flooring Option and Makes It Better with Acrylic Infusion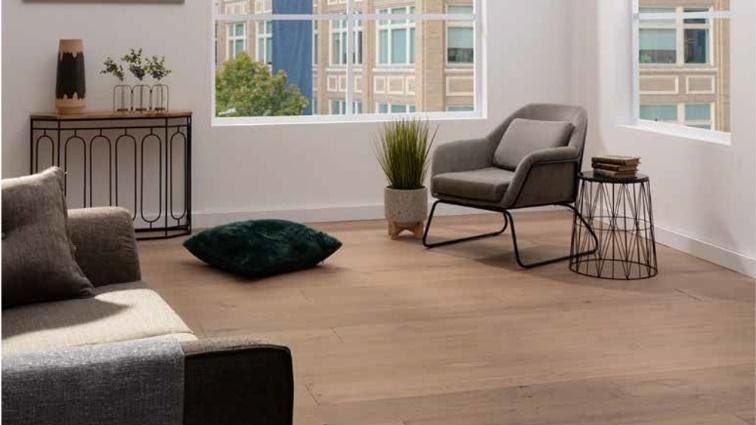 Our acrylic-infused, site-finished products offer exceptional durability with easy on-site customization, so the flooring project can still be completed with the color, design and preferred finish.
Further, our site-finished, engineered hardwood flooring can still be sanded like traditional wood, is 3X stronger than non-infused alternatives, and hard wax oil, polyurethane, natural oil and stains all work smartly with Nydree's acrylic infusion. It is the perfect solution for any high-traffic area.

Click here to find out more about our site-finished, acrylic-infused hardwood, and then request a quote.