Hardwood flooring has long been a popular selection for architects, designers, building owners and homeowners who want the classic look of wood to warm up their design. The welcoming ambiance of a wood floor is found in homes, hotels, offices and commercial buildings around the globe.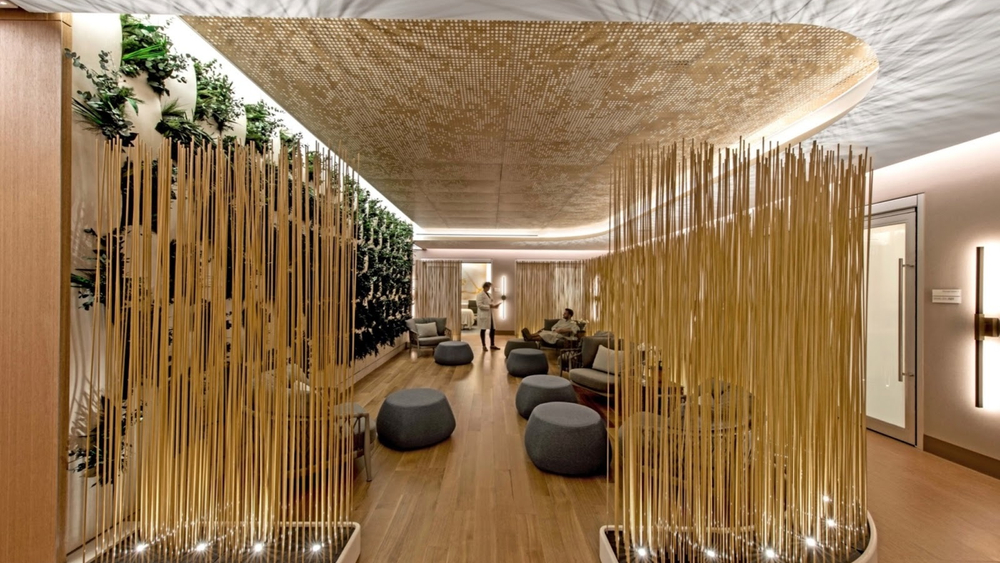 However, traditional hardwood flooring is easy to scratch, dent or otherwise damage.
For a durable, sustainable alternative to traditional hardwood flooring, acrylic-infused wood is a product worth exploring. It's an engineered option that offers homeowners and building owners alike the perfect balance between luxurious-looking design and long-term reliability. But what does "acrylic-infused" really mean?
Acrylic-Infused Hardwood: An Overview
Acrylic-infused hardwood, like the name suggests, is manufactured with acrylic resin. It's sometimes referred to as "acrylic-impregnated" hardwood. Regardless of what you call it, this process results in a highly durable commercial and residential hardwood flooring option.
Acrylic-infused hardwood comes with several benefits and features that are attractive to both homeowners and commercial building owners alike, and the manufacturing process ensures that end-users get a flooring experience they can love and trust.
Our exact acrylic-infusion process is proprietary, but the manufacturing process results in a product that's 300% stronger than traditional hardwood.

Process utilizes seven plies of Baltic Birch plywood glued together with marine-grade adhesive, making the flooring highly stable and water-resistant.

Plywood layers are topped with a 1/10-inch thick acrylic-infused wear layer, which helps to strengthen and stabilize the wood product.

Each plank is manufactured with a UV-cured finish, which is benzophenone-free, making the product a low-VOC-emitting alternative to other flooring options.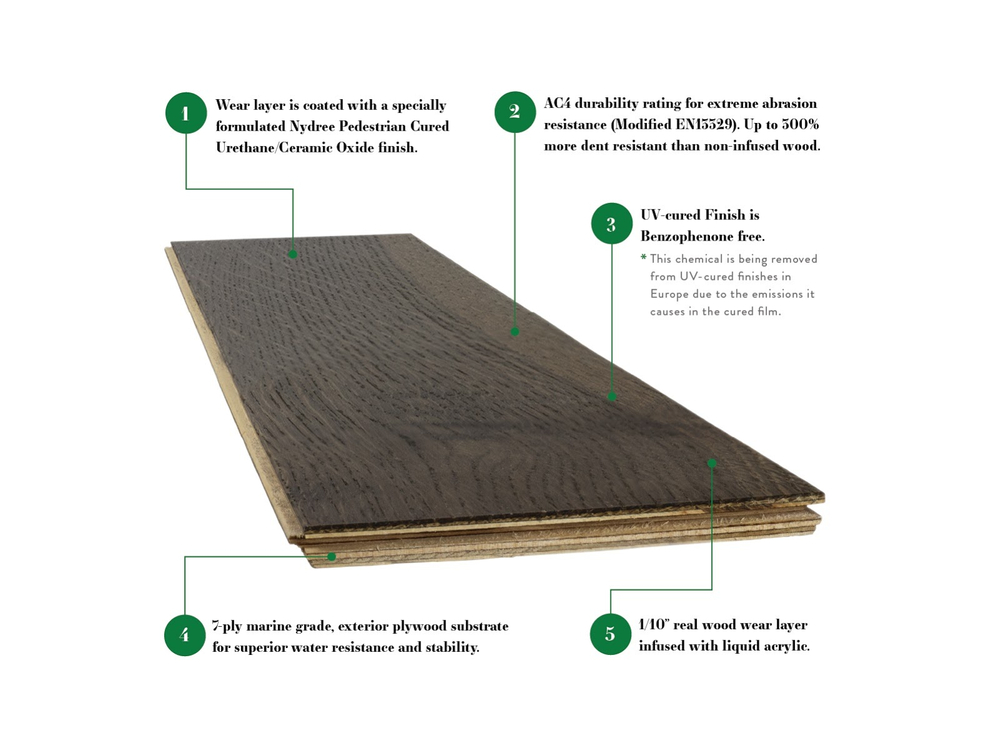 This process — which we continue to refine and perfect since first inventing it in 1963 — results in a dent- and scratch-resistant floor, selected by commercial and residential architects around the world.
What Customers Want: Our Favorite Acrylic-Infused Flooring Features
An engineered wood flooring option like acrylic-infused hardwood is a great alternative to traditional hardwood floors (and other flooring options out there). Because of its durability, stability and style customization options, it gives commercial and residential architects a floor that offers attractive design solutions.
Here are some of the most commonly sought-after features that you'll find in acrylic-infused floors.
Sustainability
Wood is a renewable resource, especially when it's FSC-certified wood and comes from forests that are sustainably managed. This makes hardwood flooring a great option for customers who want to use sustainable materials or achieve LEED accreditation on a project.
Additionally, acrylic-infused hardwood is manufactured in a process that reduces waste: The leftover byproducts are a good source for heat and electricity. Acrylic-infused hardwood is also sustainable because it lasts for decades, and won't need to be replaced frequently like other flooring products.
Design Versatility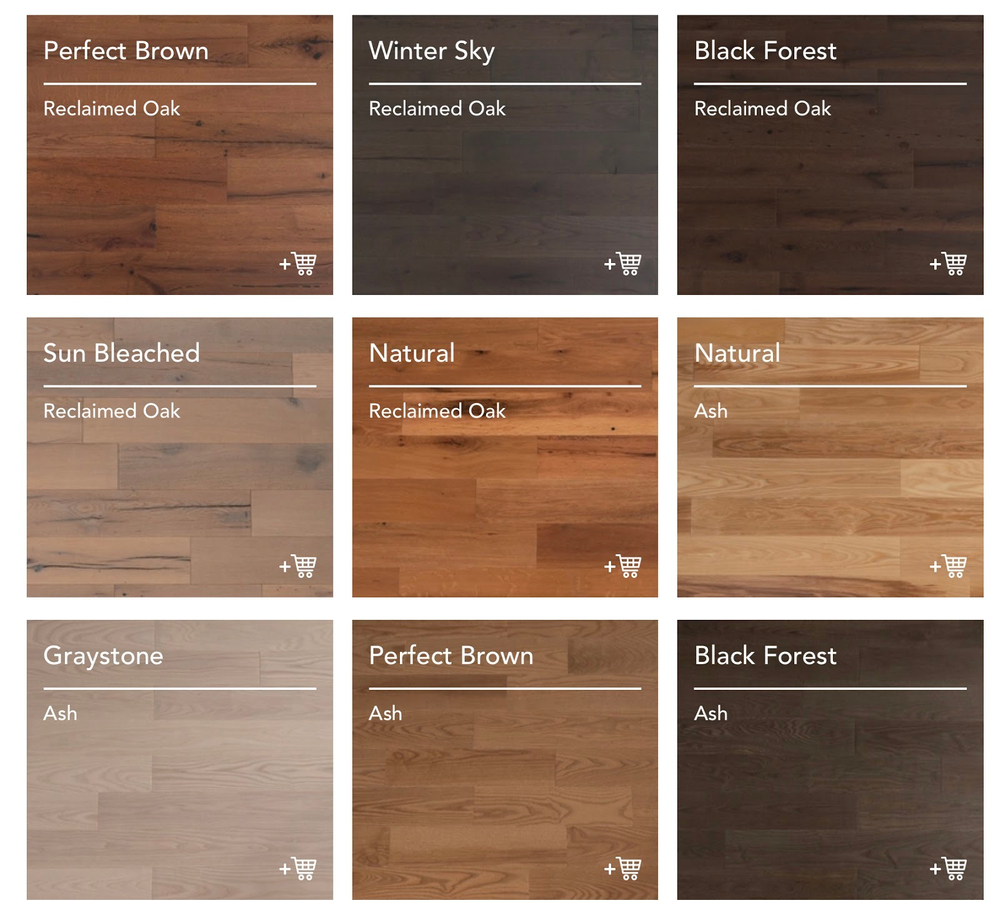 Commercial architects love acrylic-infused hardwood flooring because it comes in so many styles and finishes, and will work with corporate brand requirements if you're after a specific look or feel in your space. It's popular with homeowners, as well, who might have a specific flooring design in mind.
"Acrylic-impregnated wood flooring is available in a wide range of colors, so most homeowners should find a shade that matches their decor. In addition, some manufacturers offer custom colors for large orders, so the flooring can be matched exactly to other elements in the room," writes Jennifer Blair for Hunker.
Durability
Acrylic-infused hardwood is a popular choice with both residential and commercial clients because it's just as beautiful as traditional wood flooring, but comes with more durability as well as moisture-, dent- and scratch-resistance properties.
And the luxurious look of acrylic-infused flooring isn't just a short-term benefit. The acrylic-impregnated flooring is built to withstand common surface wear and tear — without losing any pigment — for the lifespan of the original installation.
Over the decades, the Nydree team has come to find that acrylic-infused products are often selected for high-traffic commercial spaces like hotels, restaurants and other public buildings because it offers a reliably durable flooring option for building owners who need their floors to stand up to crowds.
Cost-Efficiency
Many times, the budget on a commercial project can dictate your flooring choice. But architects should keep in mind other costs besides the price of installation.
According to Whole Building Design Guide, "determining true cost-effectiveness requires a life-cycle perspective where all costs and benefits of a given project are evaluated and compared over its economic life."
Acrylic-infused hardwood flooring is an ideal alternative to solid hardwood, carpeting, vinyl flooring and other flooring options because of its lifetime value. It's also not the most expensive flooring out there, and it won't come with excessive maintenance or need to be replaced over the years.
It's an ideal choice for commercial building owners that need high-quality flooring that's sustainable, durable and stylish.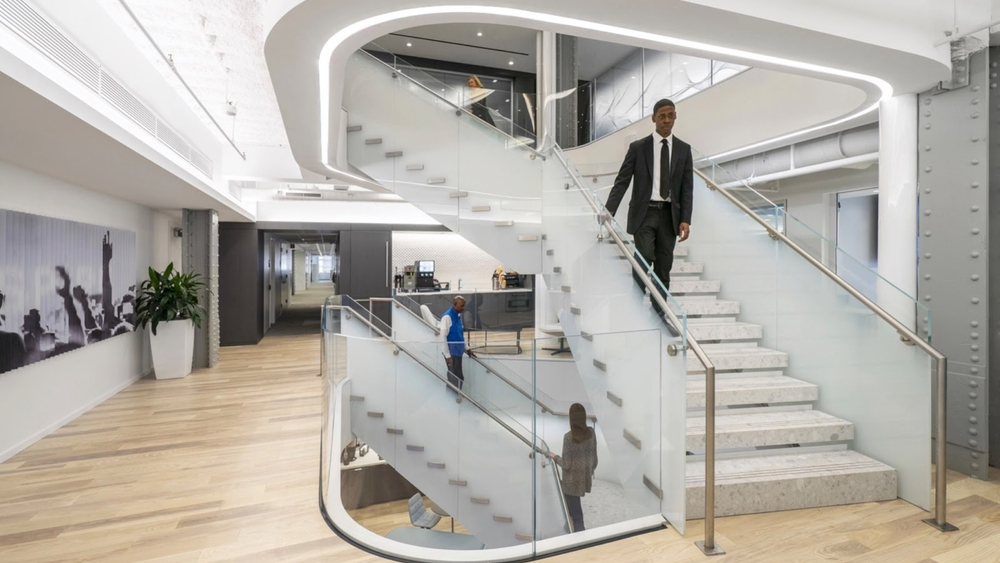 Be Confident in Your Flooring Choice
What does acrylic-infused flooring really mean? It means you can be confident that your choice in flooring is a solid one, and you'll have a strong, eco-friendly floor that will look great for decades on end.
Our acrylic-infused flooring products are available in a full range of wood species and finishes to fit the needs of any commercial or residential space. If a highly durable, luxury flooring design is what you're after, let's work together. To get started on your project, request a quote or reach out to us for a free sample today.