Flooring color variations are a natural occurrence in hardwood products. Every plank of wood, even when coming from the same exact tree, features color variations. But don't consider it a setback! By embracing the dynamic and natural look of hardwood flooring, you can create a design that's sure to impress.
Here are some ways architects and designers can navigate any challenges that come up when working with hardwood and its color variations.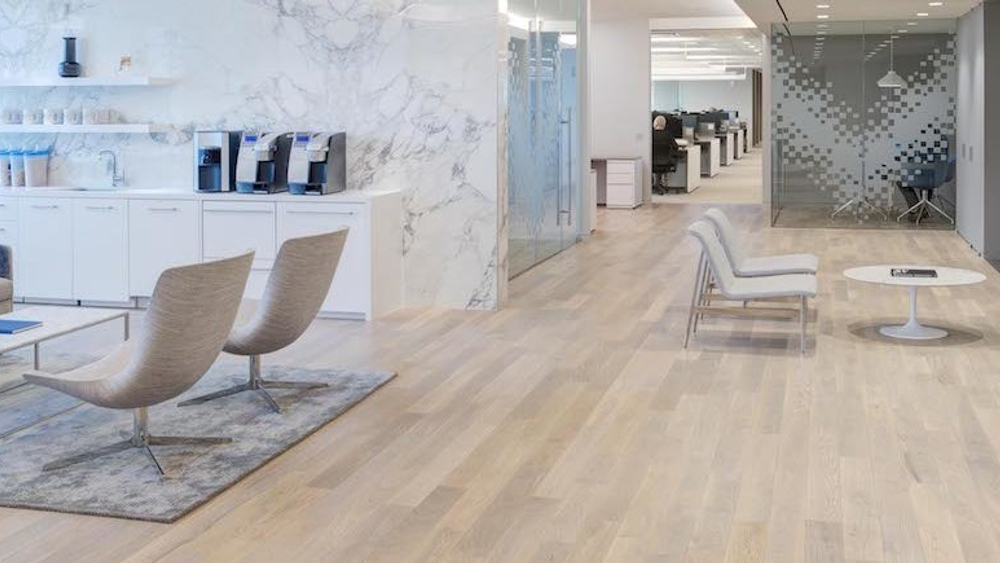 Color Variation: The Character of Natural Wood
The color of natural wood varies, and some species of wood tend to have more or less variation in colors. By leveraging the natural characteristics of wood in your residential or commercial space, you can create a look that exudes personality just by designing with the warm, welcoming feel of hardwood.
A few variables will affect the amount of color variation in wood flooring:

Species of the tree

The tree's local climate

When the tree was felled

How it was sawn and dried

When or if it was milled

How long it was stored

How the species of wood accepts a stain
If you've worked with hardwood flooring before, you know that the colors change naturally over time (they'll generally get darker).
But many designers enjoy this characteristic of wood, and color variation has become a popular trend in flooring. It adds character to a space and can help to tie the details of a design together. And if you work with an acrylic-infused product, you get wood that is a strong, highly durable material that will last for decades.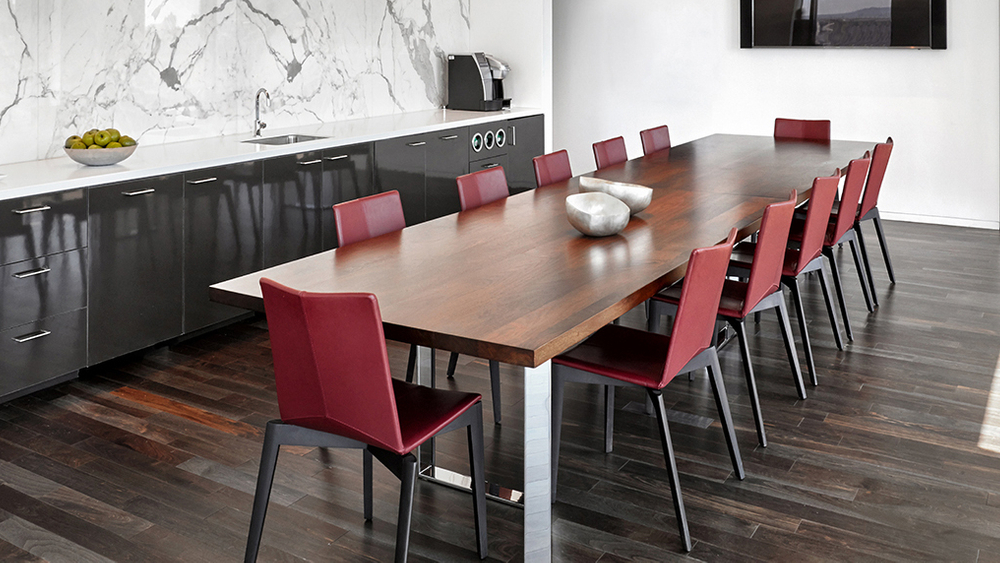 Sometimes color variation isn't considered naturally occurring, and home or building owners might notice fading or spots. Fade markings might occur where heavy furniture has been placed or if there's constant sunlight in the space. Water spills and heavy foot traffic can also change the color of the wood.
Homeowners and building owners can prevent this kind of damage with regular maintenance, and by cleaning up any spills immediately. You can also prevent sun damage by installing curtains that block out direct sun or adding rugs to the flooring design to protect the wood.
Embracing Trends in Floor Design
After spending countless hours inside this last year, many multifamily and commercial owners have the advantage of low occupancy to redesign and refresh the look of their space while overall foot traffic is minor. They're also embracing more natural hardwood flooring designs.
This type of organic design makes sense since it "helps us embrace our need for the home to be a place of peace and a retreat from our chaotic world," saysLoretta Willis, an interior designer in Atlanta.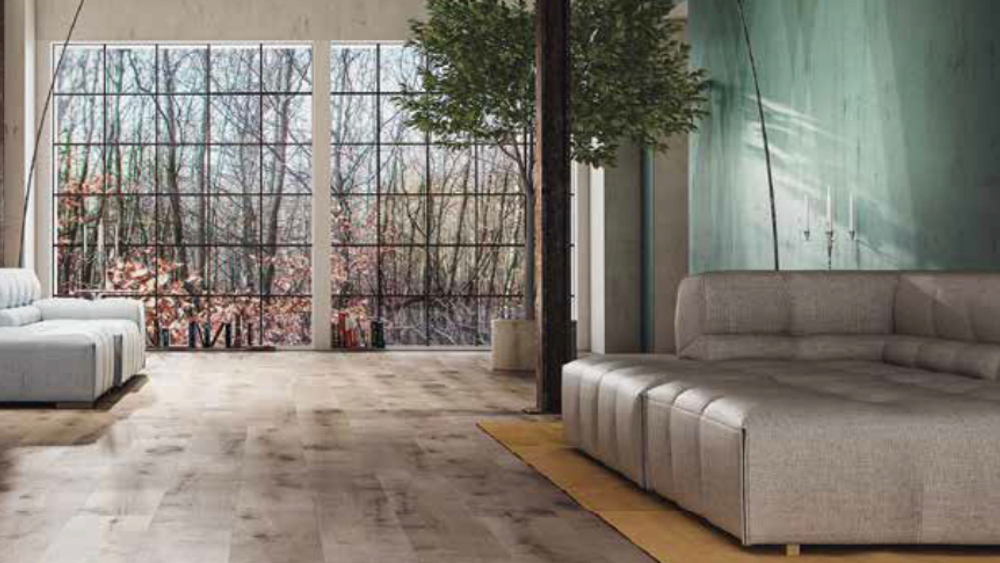 From whitewashes to coal covered flooring, the available spectrum of colors seems never ending. Whether you go light or dark, the variations in shading, tree markings and grain patterns all add personality to design.
There are a few ways that designers can help clients freshen up the flooring in their space:

Use lighter colors to open up a cramped space. White, gray or unstained wood colors are also less likely to reveal stains or marks in comparison to a dark-colored wood floor.

Dark colors, however, evoke luxury and bring a contemporary look to your design. If the space in question needs an update, you might work with deeper shades like espresso or ebony. Balance the look with pops of bright color to liven up the room.

Go custom color. Design the flooring with interesting patterns or choose a stain that stands out. You might also paint the flooring to match other design details in the space, for a truly unique look.

Take note: The lighting in a space can impact the look of the wood used, so be sure to test different types of lighting in your design to achieve the desired effect.
Whatever the final shade, be sure to view a sample of the hardwood first to ensure it looks exactly as expected. When working with a manufacturer like Nydree, partnership is part of the package to ensure ultimate satisfaction.
Solutions for Dynamic, Durable Flooring Designs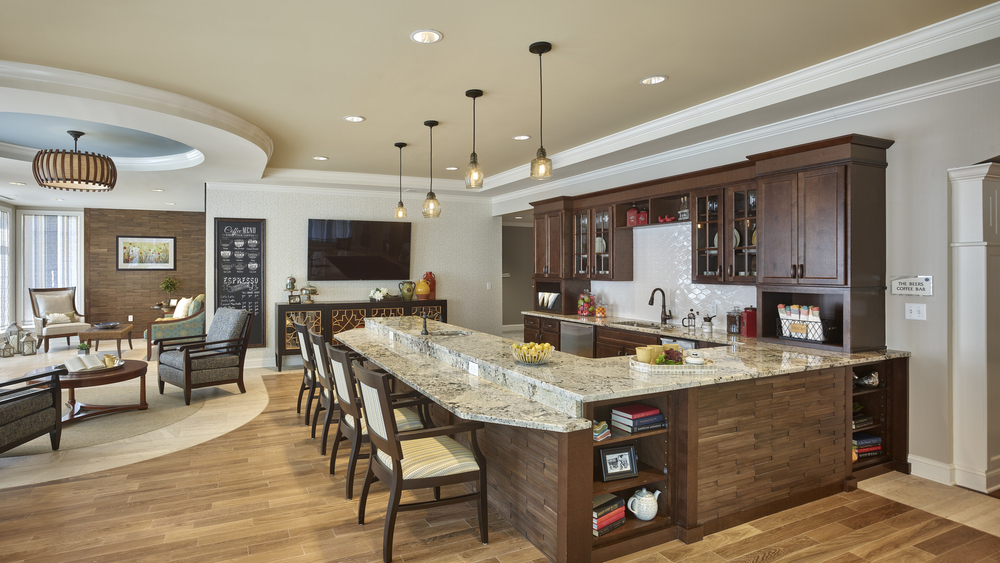 When it comes to color variations in flooring, there's no need to worry. The end result is a totally unique, completely natural look that will last and be loved for years, if not decades, thanks to acrylic infusion.
Want to learn more about acrylic-infused hardwood and durable flooring solutions? Check out Nydree's hardwood collections to find your perfect fit or request a quote today.