Acrylic-infused hardwood is an essential tool in commercial design arsenals. Combining the beauty and timelessness of hardwood with acrylic durability and ease of care, it is the ultimate choice for many high-traffic venues. In fact, once acrylic is infused through the top layer of wood flooring, the resulting product is 300% more durable than standard wood flooring.
With custom-designed acrylic-infused hardwood, designers on big projects can tinker even beyond the typical wood varieties and stain choices, to include color and pattern into the floor, and even create signature colors to use again and again in their designs.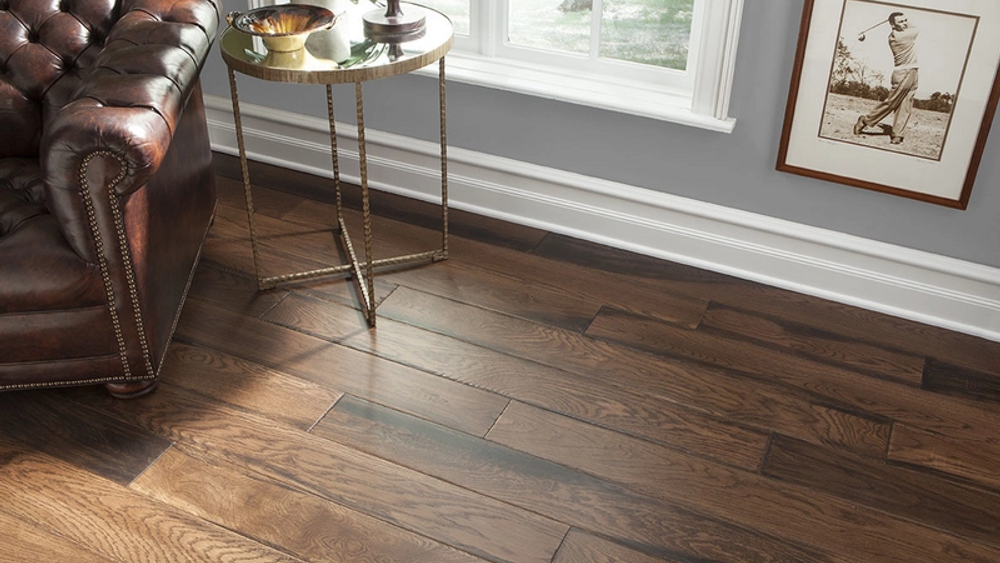 What Is Acrylic-infused Hardwood?
As the name suggests, engineered hardwood flooring is created with real wood. It is combined with acrylic during the manufacturing stage to maintain its appearance while making it harder and more resistant to moisture.
Nydree creates acrylic-infused hardwood from seven layers of marine-grade Baltic birch, fused with an ultra-strong adhesive. It's then topped with a wear layer of wood, which has been kiln-dried and infused with acrylic using a pressurizing process to force liquid acrylic into the pore structure of the wood.
The resulting product is extremely tough, but still has the variability of hardwood that clients find so appealing.
How Custom Design Works
Standard flooring comes in many stunning colors and patterns, thanks in part to the beauty of the natural wood used for them. But sometimes, a project calls for a little something extra, like a new color to create the ultimate impact in a space.
A custom color can create a truly unique experience, like in theGraduate Oxford Hotel, where a bubblegum pink floor speaks volumes to patrons before staff can say anything at all.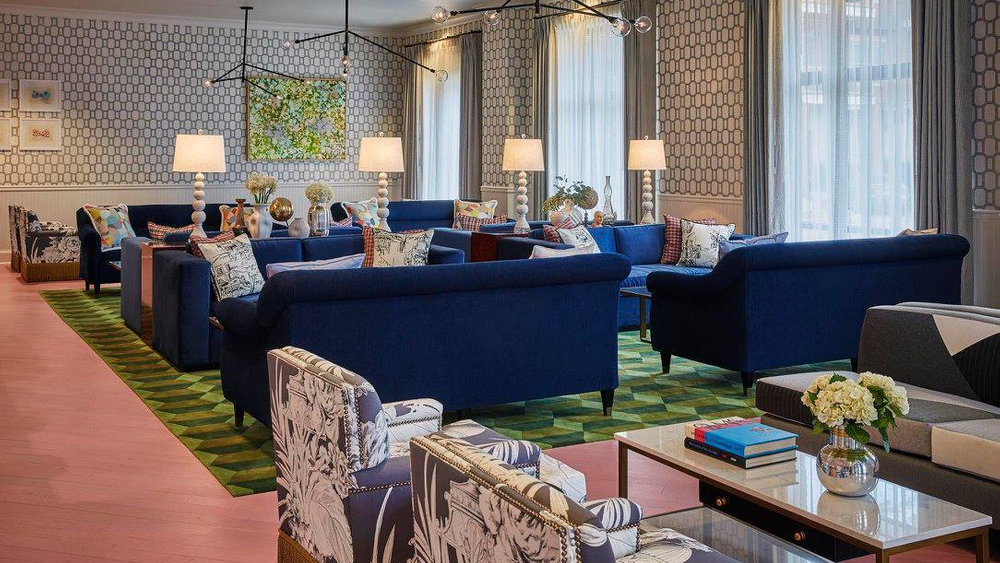 It all begins with a vision: A designer chooses a specific color sample like a paint or fabric swatch and turns it into a Nydree engineer who will use state-of-the-art color match technology to get the hue just right. Within a couple of weeks, the original sample and the flooring sample are returned to the designer for approval. The color is applied to the wood using stains that are applied to the board, not just the surface, making the color more resistant to fading.
Because the custom process is, by nature, a carefully personalized process, there are some stipulations involved in ordering a custom color. After a sample is taken, the formula for creating each custom color is kept on file, so it can be accessed for orders and reorders. Orders of flooring for multiple locations don't have to be manufactured all at one time. However, the minimum volume for a custom order is 8,000 square feet of flooring.
Species Specific
One of the prime considerations in choosing wood flooring is the look of its natural grain. Oak, ash, cherry, maple and walnut each have their own characteristic looks.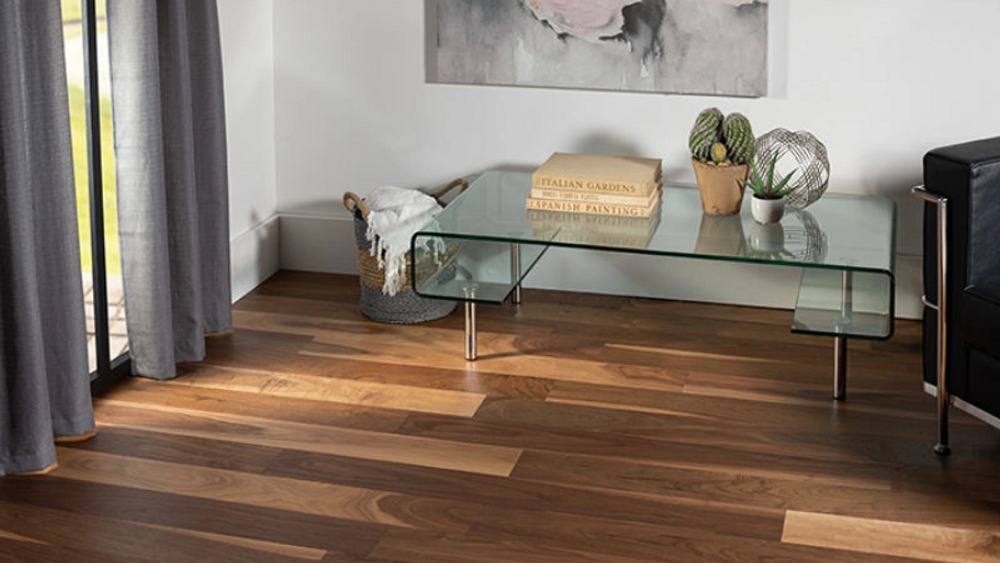 For this reason, designers often choose wood type based on its grain alone — but the type of wood chosen can also impact custom color. Some types of wood will naturally display the color a little differently than others, because of the shade of the wood, its grain and its porosity.
For instance, a denser, harder wood like maple might not display a color or pattern the same way as a birch floor would. That's why samples are so critical in getting an idea of how each selection will turn out. Still, all-natural wood flooring will have some color variation, because each plank displays color differently, even if it comes from the very same tree, let alone species
In order to preserve the natural variability of wood, Nydree doesn't custom grain or sort planks to get rid of certain characteristics or colors. If designers are trying to achieve a very uniform look, they're encouraged to order extra material and sort the flooring as it's laid. Luckily, the variability of planks is what draws many clients to wood flooring in the first place, even for custom-designed floors.
Make It Your Own
To go beyond the natural variability of the wood, designers can tinker with the texture of the wood, too. Custom designed floors can toy with different textures, like wire-brushed or classic smooth finishes, and beveled plank edges to bring a specific vision to life.
Nydree's Handcrafted Collection offers a distinct distressed look created by in-house craftsmen — something mass production can't achieve.
Some designers have even used acrylic-infused hardwood to make tough, fade-resistant and easy-to-install wall cladding that brings the warmth of wood into the space.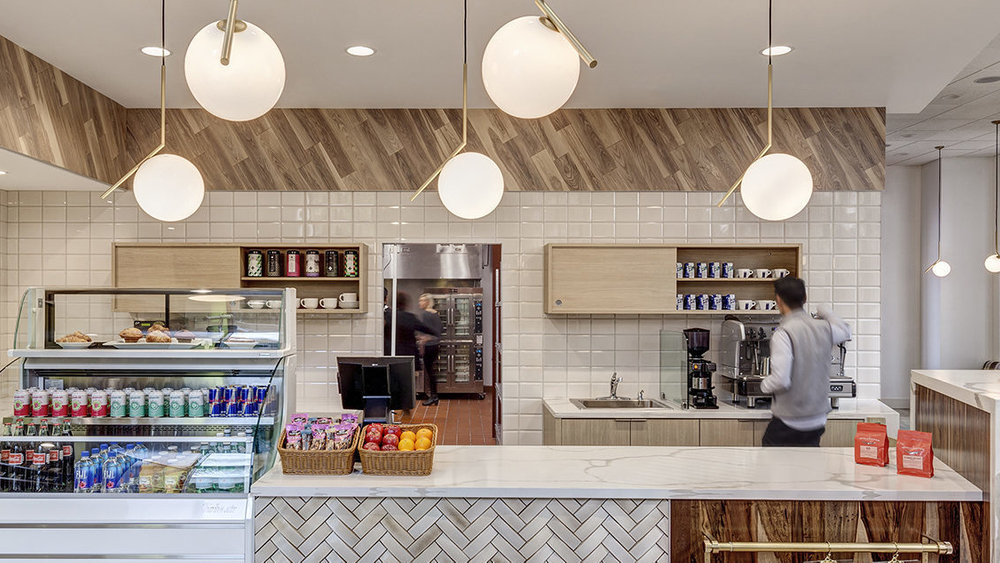 When laid in a random layout, or in a configuration like herringbone, chevron or basket patterns, each acrylic-infused wood floor will be a unique creation to last a lifetime.
To find the flooring that will work best for your next project, check out all Nydree's available finishes, patterns and wood types, or request a quote.