There are a lot of decisions that homeowners have to make when it comes to designing their dream home. The flooring they choose acts as a foundation for the rest of their home's style — so why not start with a solution-focused approach to their flooring?
While there are many options to choose from when it comes to floors, acrylic-infused engineered hardwood flooring offers a highly durable and low-maintenance choice that your homeowner clients will love.
What to Look for in Residential Flooring
Today's homeowner wants a floor that looks great and offers a return on their investment. Hardwood, laminate and vinyl flooring are among the top choices in today's residential design trends but engineered hardwood flooring is the stand-out option. It's a high-performing and great long-term choice for homeowners who want options when it comes to interior style.
In fact, acrylic-infused engineered hardwood flooring offers homeowners a few attractive features and benefits.
1. Extensive Style and Color Options
Homeowners want to be able to choose a flooring that fits their personal taste and offers a foundation for the rest of their interior design. Acrylic-infused hardwood products from Nydree come in an extensive array of grain variation and color, to fit whatever design a homeowner might have in mind.

Whether they want a textured profile of wood or a smooth, sleek appearance, Nydree offers plenty to choose from when it comes to acrylic-infused hardwood flooring.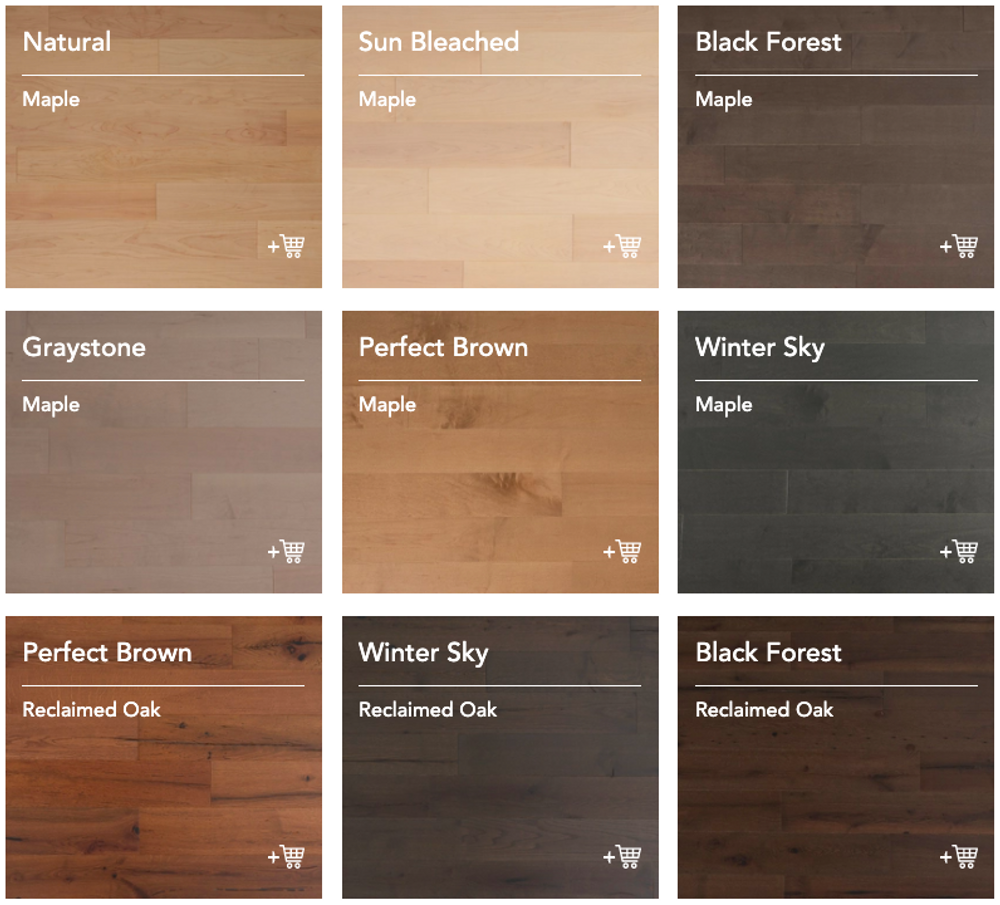 2. Long-Term Durability

Engineered hardwood flooring offers a strong product that will stand up over time. Acrylic-infused hardwood flooring from Nydree has been tested to the highest standards for strength and offers a product that's three times stronger than traditional wood floors because of the acrylic resin technology. The acrylic finish also means that the flooring panels are more dimensionally stable compared to other hardwood, and expand or contract less than other types of wood flooring.
Nydree's flooring is also an ideal option for busy families with pets, who want to avoid refinishing their floors because of scratches, dents or scuffs. The floors have also been tested for scratch resistance and can stand up to even the most high-traffic areas in the home, such as entryways and kitchens.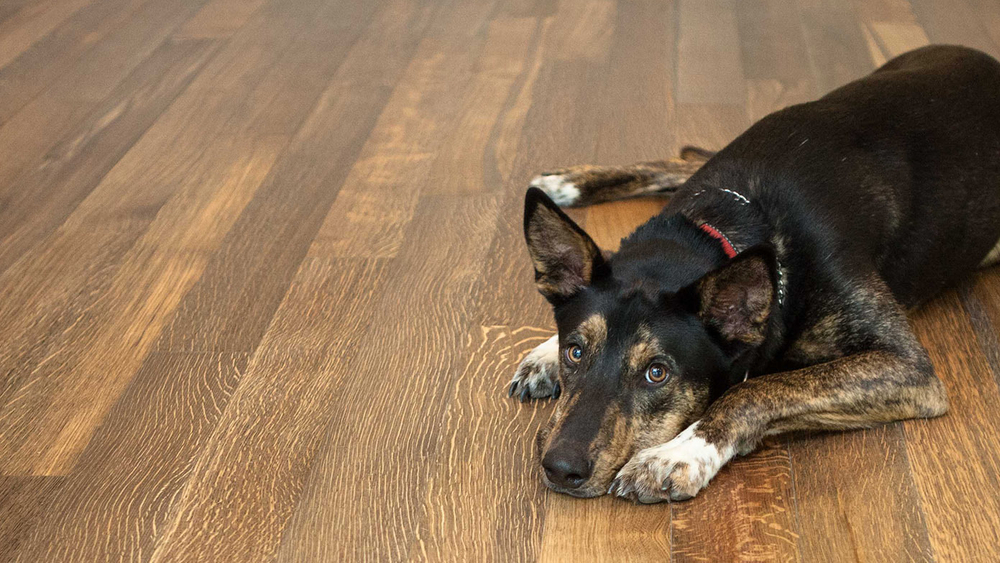 3. Low-Maintenance Solutions
Homeowners love wood flooring, but many types of wood products will wear down over time, which can require frequent maintenance and repair. Acrylic-infused flooring offers a solution for residential applications that doesn't need frequent refinishing or heavy maintenance. Nydree products are also bleach-safe so owners can ensure their homes stay clean and free of germs.
Nydree's hardwood flooring also comes with a wear layer warranty, because the acrylic resin technology keeps the surface strong and wear-resistant over time.
4. Flooring That Offers Sustainable Benefits
Wood flooring has long been a popular choice for residential applications, but flooring manufacturers don't always adhere to environmentally responsible standards. The majority of Nydree's products are FSC-certified by request so they're guaranteed to come from forests that are sustainably managed.
Their acrylic-infused engineered hardwood flooring also offers a low-VOC option for homeowners who want products that promote healthier indoor air quality. People spend a significant amount of time indoors these days, so working with a product that doesn't emit fumes or VOCs is key to making homes more comfortable.
Looks Every Homeowner Will Love
Stylish Separation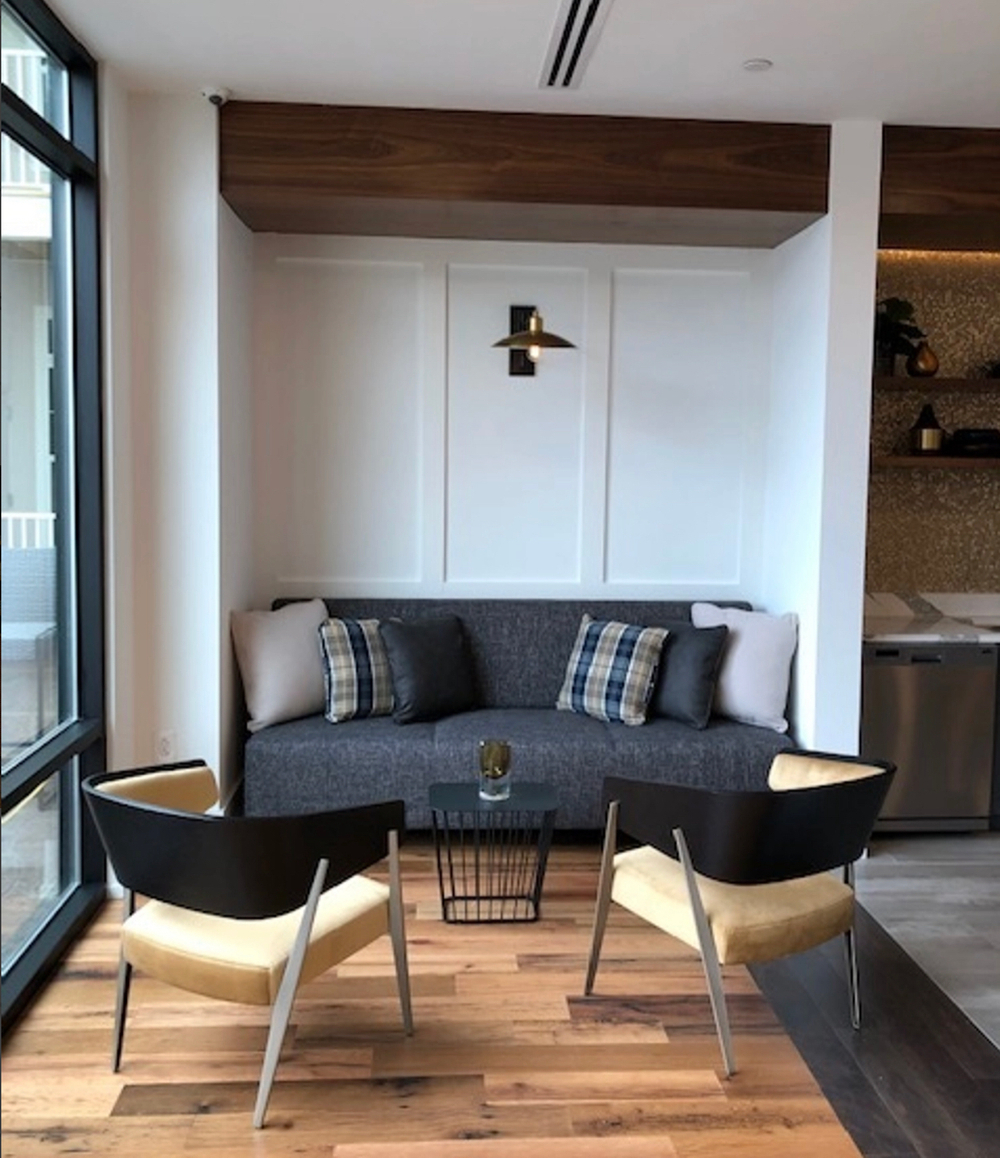 Architects and designers love using Nydree flooring to tie the look of a space together. Because Nydree offers an array of colors and styles to choose from, homeowners can select multiple flooring products and arrange them however they'd like in order to enhance the look of their home. The above design features three different types of Nydree flooring in order to distinguish one space from the next through contrasting colors and panel arrangements.

Sleek, Organic Feel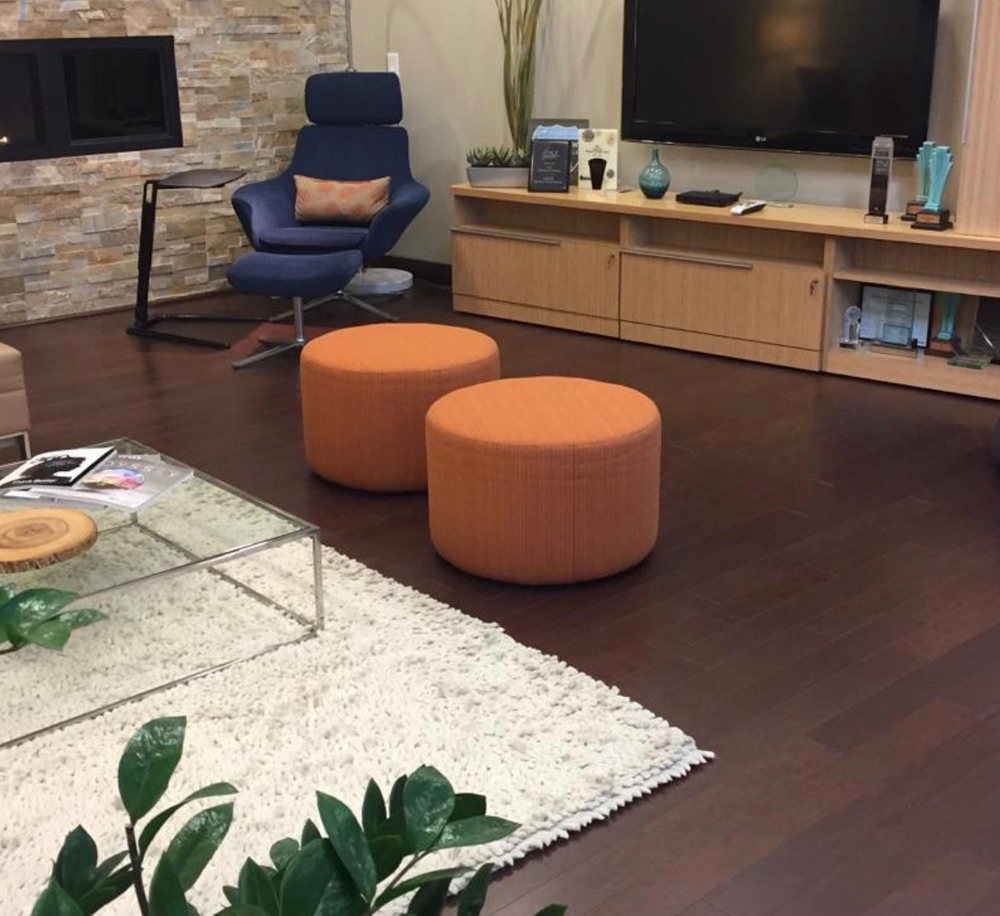 Nydree provides this living space with the perfect foundation for different design elements and colors in the room. The flooring also blends well with the other natural features in the space, offering a sleek and organic feel.

Modern Luxury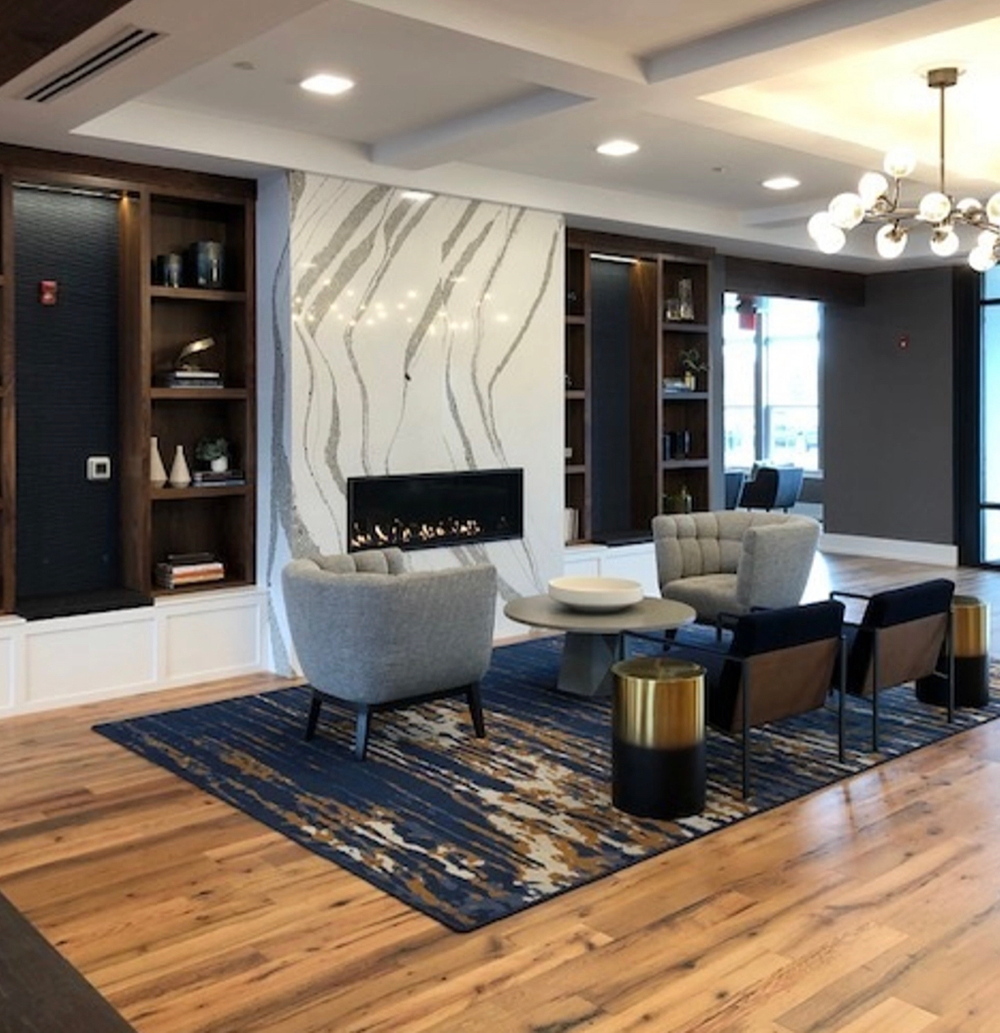 Acrylic-infused hardwood flooring also gives homeowners a solution for modern luxury. The natural wood in the floor design above complements the metallic and marble details and adds a touch of warmth to the trendy, contemporary feel of this design.

Acrylic-Infused Hardwood for Homes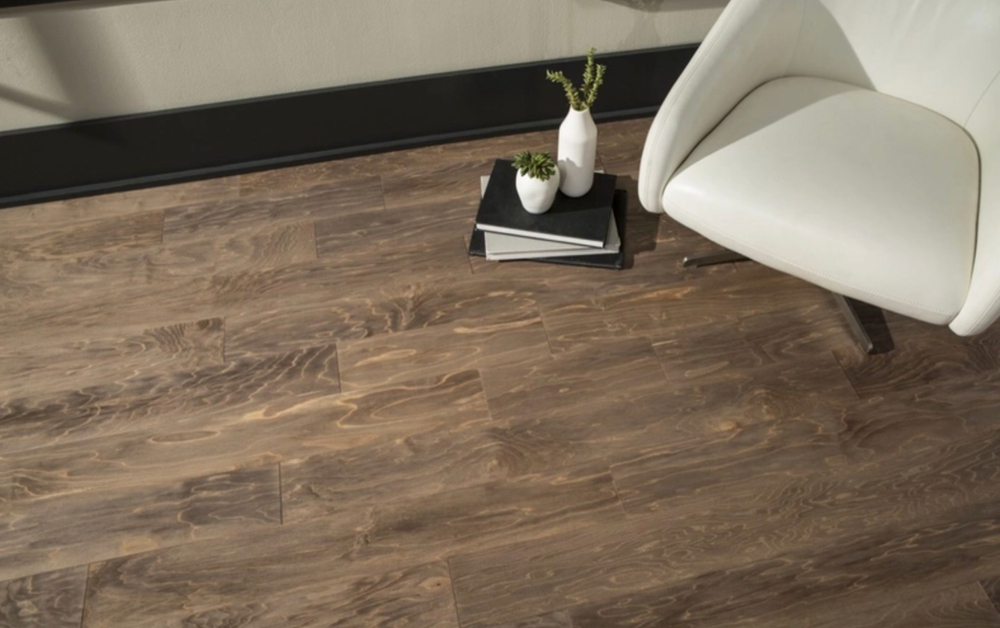 No matter what kind of style homeowners are after, Nydree's hardwood flooring gives them plenty of solutions and styles to choose from. By offering them choices that feature low maintenance and high durability, homeowners will love the long-term solutions that Nydree delivers.
Take a look at what Nydree can offer to your home designs by checking out our product page. When you're ready to get your project started, feel free to request a quote here.