The sheer number of commercial hardwood flooring options today gives designers an array of styles to choose from, but quite a few decisions to make — including how you want the grain in your hardwood flooring to look.
The type of grain variation in the flooring you select will have an impact on the expression and feel of the space you're building. And grain variation is affected by the way the lumber is cut. Let's look at the main types of cuts you will encounter and how they affect the final design of the flooring.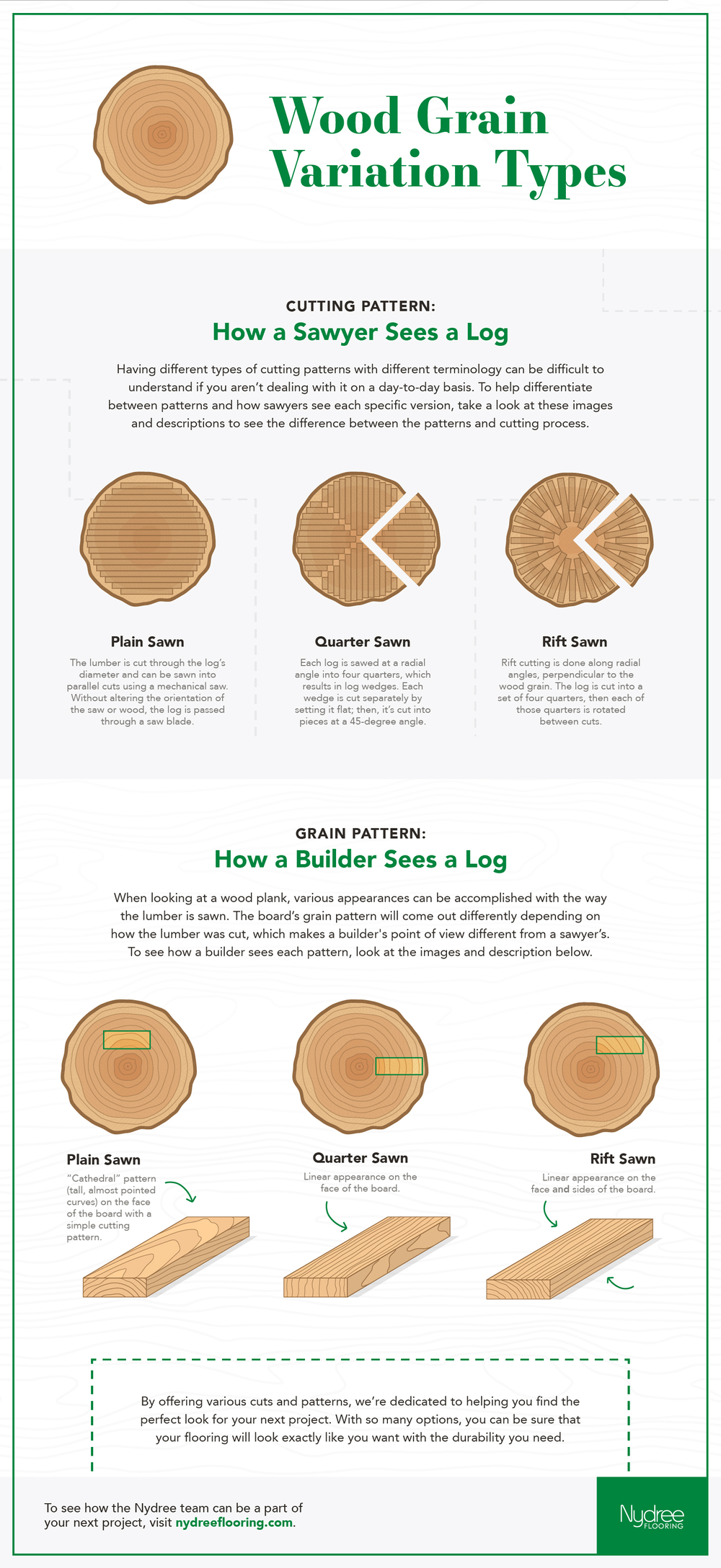 Common Types of Cuts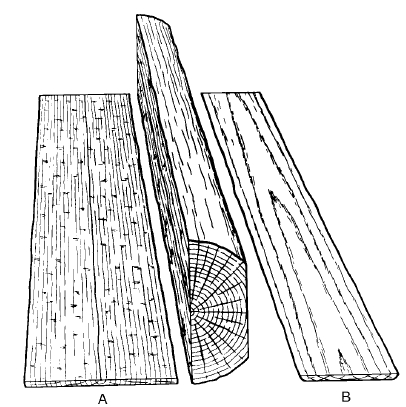 Plain Sawn or Flat Sawn

The most common cut of lumber is plain sawn, also known as flat sawn lumber. It's the most typical way to cut wood, and also the easiest way to manufacture it.
The lumber is initially cut through the log's diameter, and the log can be sawn quickly in parallel cuts using mechanical saws. Each log is passed through a saw blade, without changing the orientation of the saw or the piece of wood. Because the lumber can be produced quickly and easily, it's one of the less expensive cuts of wood available.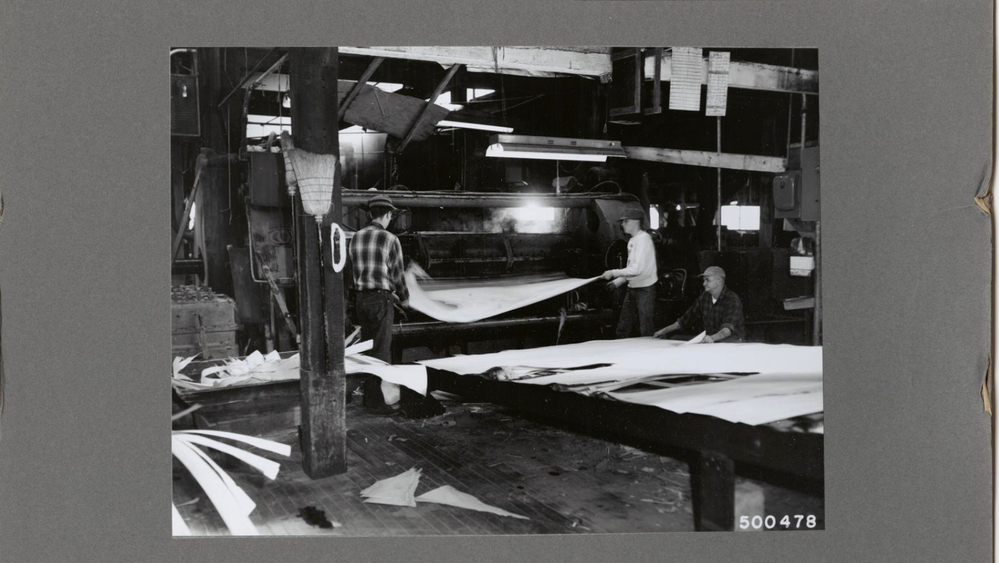 Rotary Peeled Veneer
Another option of wood cut is the rotary cut or peeled method. The log is treated by boiling it in water, then "peeled" with a blade, starting at the surface of the log, then working toward the core. It's the least expensive type of wood on the market and uses more of the log than other methods of cutting. Because it's a simpler method of production, it's also faster and can be mass-produced, which leads to it being less stable than other types of cuts such as sawn lumber.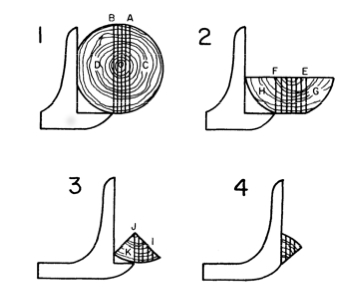 Quarter Sawn
Quarter sawn wood has a more complex cutting process than plain sawn lumber. Each log is sawed at a radial angle into four quarters, which results in log wedges. Each wedge is cut separately by setting it flat; then, it's cut into pieces at a 45-degree angle, as shown in the image above.

Rift Sawn
Rift sawn lumber is the rarest of the cuts, and it can sometimes be the most expensive product. Rift cutting is done along the log's radial, perpendicular to the wood grain. The log is cut into a set of four quarters, then each of those quarters is rotated between cuts. Rift sawn lumber can also be done as part of the quarter sawing process.

Cuts of Lumber and Their Appearance
The variations of these cuts of wood lead to distinctive differences in their appearance and performance.
Plain Sawn
Plain sawn wood planks display a "cathedral" pattern on the boards. Their simpler cutting process makes this product a great option for anyone on a budget. But experts warn that the plain sawn planks are more prone to buckling if the planks aren't treated with a high-performance finish, such as the acrylic-infused finish provided by Nydree.
Nydree's Plainsawn line offers designers an exceptionally durable wood plank that will stand up for decades. All Nydree products are acrylic-infused for a hardwood floor that can stand up to wear and tear over time, so building owners and homeowners never have to worry about the strength of the product.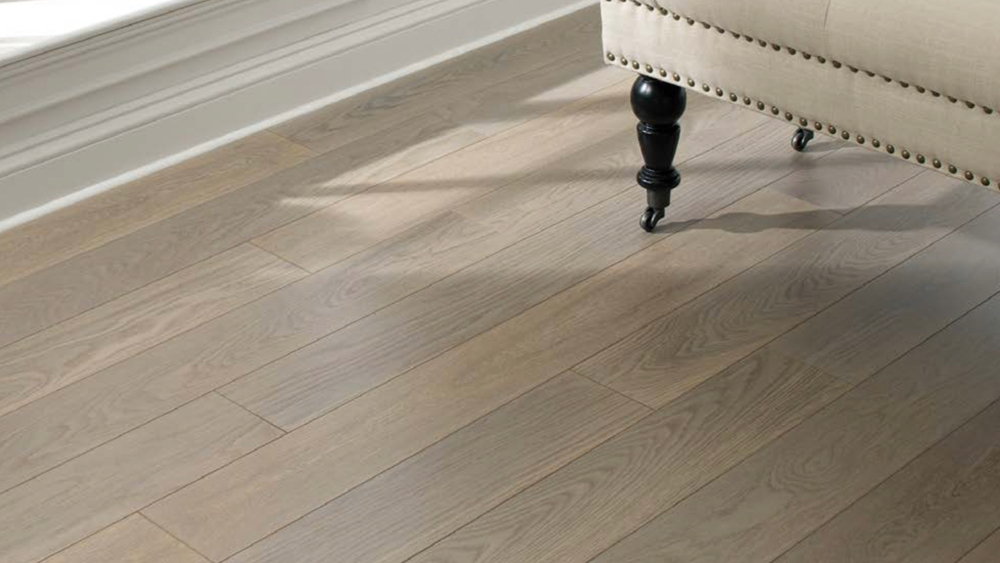 Rotary Peeled Veneer
A rotary peeled veneer option is available to flooring customers, and it can be popular for those on a tight budget. But there are some drawbacks to its performance over time, despite the product's wide availability.
Rotary peeled veneer flooring tends to cup and can show lathe marks from the manufacturing process. "This process also tends to give the wood a more plywood appearance as the patterns in the logs are repeated with each cut," according to Catharine Liewen with Wood Flooring Business Magazine.
Rift and Quarter Sawn
According to Justin Fink with Fine Homebuilding, when it's compared with plain sawn boards or a cheaper rotary peeled option, "both quarter sawn and rift sawn boards are less likely to cup, and will experience less seasonal expansion and contraction across their widths."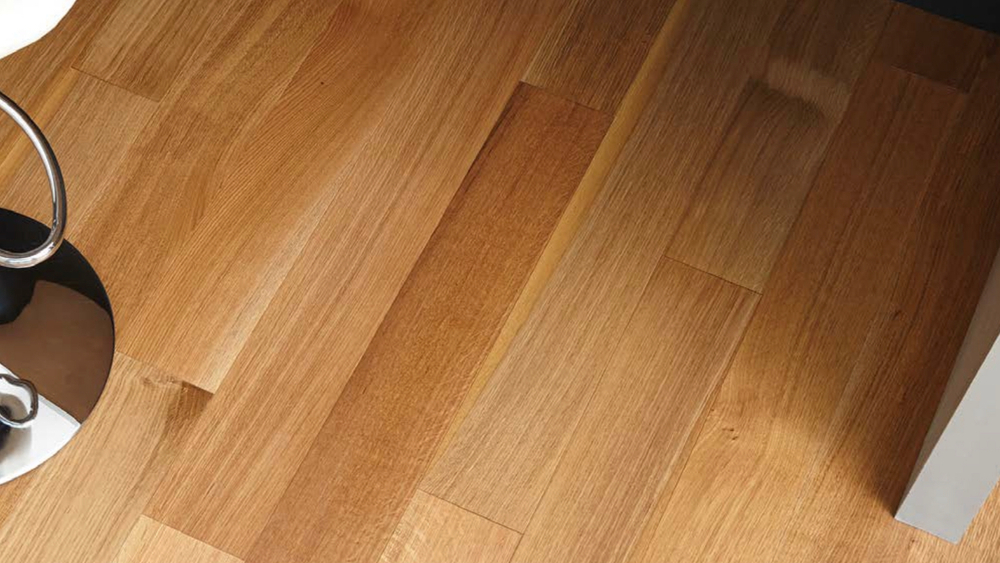 Rift and quarter sawn products are both considered more structurally stable than plain sawn cuts, but because the manufacturing process is more involved, the planks can be harder to find. Both rift sawn and quarter sawn planks have a linear appearance, which offers a sleek, finished style to any space.
Nydree offers this specialty cut to customers: the Rift and Quartered product in White Oak. With a distinctive grain appearance in a number of styles and colors, Nydree's rift-and-quartered planks are a durable and distinctive wood solution for commercial spaces.
Stylish Solutions for Commercial Hardwood Flooring
No matter what your budget or style preference, there are a variety of lumber cuts and flooring products that designers have to choose from. But when you work with a reliable flooring manufacturer like Nydree, you can rest easy knowing your style will last no matter the grain variation you select.
Engineered hardwood products from Nydree offer designers sustainable and cost-effective options for flooring, regardless of the cut that appeals to you. If you're looking for a durable flooring product that's also eco-conscious, Nydree delivers a LEED-friendly solution that will last for years with minimal maintenance.
Take a look at some of our favorite products and browse our extensive collection of flooring solutions in our catalog. Or click here to request a quote.